A Type of E-Business to Start for the Future
As the famous quote tells: "There is no time like the present". If you are interested in starting your online businesses for the future, then now is the best time to think about possible options and put the first steps. The current digital reality provides multiple types of E-Business that worth starting. So, what you need to do is to become perfect in the area you want to set up the business in. Whether it is an online store, or software computing business, you need to become an expert in that field.
Business and technology are interrelated, But what are the businesses that need a website most of all?
If you want to get more from your e-business, I have a piece of good news for you. Below I'm going to discuss e-business options or web development project ideas you may start afterward. You'll get familiar with Come on and let's discover what to focus on in order to achieve the best of possible.
Type of E-Business #1 Ecommerce Store
Have you ever considered having your own commercial website or application that helps people to make purchases online, saving their time, money, and energy? Or maybe you have always dreamed about introducing your own brand to the market? An eCommerce store gives you this chance, yet, you make money from it as well.
Commercial websites offer various benefits not only to the stores but also to the buyers as well as the overall society. You may also check out one of my previous articles - benefits of commercial websites, to form a general idea about whether or not you need these advantageous features.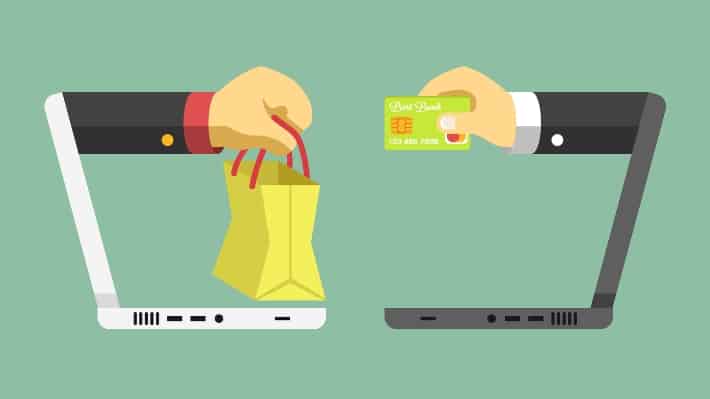 In case you already have a brick-and-mortar store, you should consider this factor because currently, it is easier to find people online. Accordingly, they are more likely to make online purchases and receive the ordered product at home rather than spent time arriving at the store to buy what they need. This is considered to be B2C e-commerce (Business to customers). Once their B2C website meets the users' expectations, C2C marketing, in its turn, continues to work.
On the other hand, many big stores work on the B2B scope. Similar big shops are more likely to use custom eCommerce development solutions tailored to their specific requirements and business objectives.
If you still have some concerns, I'll help you to find the answers to your eCommerce questions.
Type of E-Business #2 Online Teaching Platform
If you have valuable knowledge and want to share it with all of those who need it then an e-teaching platform may be a great choice for you. Consider starting an online teaching and learning platform. These days people like to watch video courses and learn something new that is why the sector of online education is constantly growing.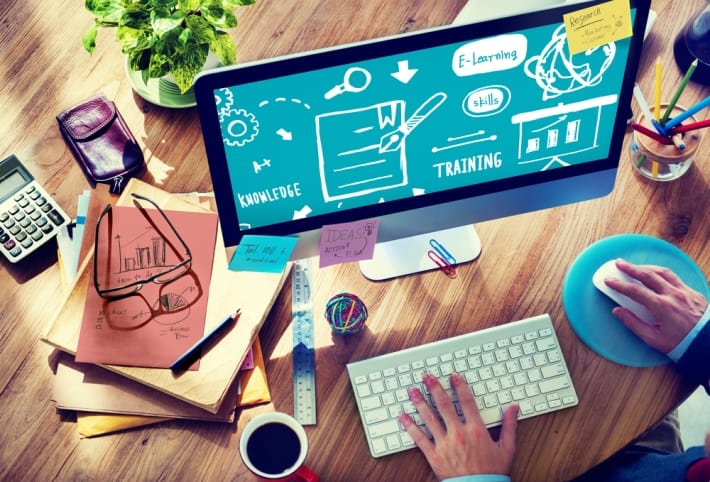 If you are a teacher, a business entrepreneur, a coach, or any kind of education provider, then you can create an online portal due to which you work and earn money from home. There are many people who earn income from their own custom e-teaching platform that offers:
✔ flexibility
✔ implementation of personal requirements
✔ users' (learners') satisfaction
✔ increasing income
If you want to go deeper, find out how to succeed in teaching online courses, deliver trustworthy knowledge, and be appreciated for your nice job.
Type of E-Business #3 Travel Industry
Nowadays, people are fond of traveling. Everybody has a desire to visit foreign countries, learn about new cultures, visit interesting and attractive places, explore hidden destinations or historical and cultural monuments. In such a reality, you have a great chance to found a travel industry on the online platform.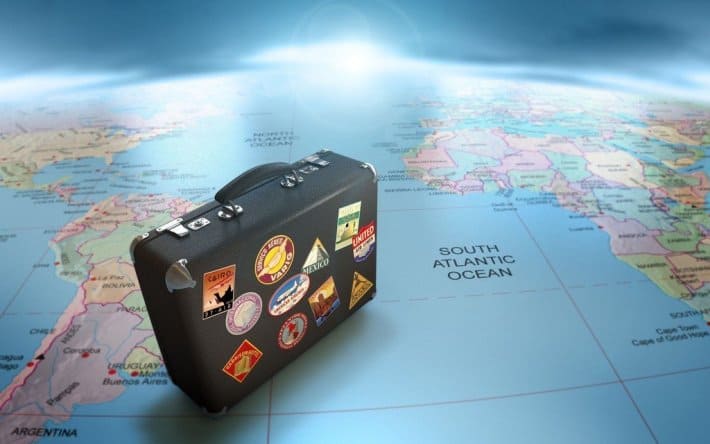 If you provide your travel services through an online portal then you'll get a higher chance of potential clients (travelers). People don't like to make calls. Instead, they prefer writing letters and are more likely, for instance, to book tours online.
If you are concerned about why you need an online portal, check out another article where I have discussed 10 reasons why travel agencies need a website.
Type of E-Business #4 Food Delivery
From the start, online food ordering and delivery to the marketplace is a promising business idea. If you like baking you may start making for example cakes or any kind of food you like even from home. Many businesses started from there. They just made food at home and deliver to people. Later they had so high results that found a company and even open branches.
Every minute people are getting busier. They have neither time and nor energy to cook at home or go to restaurants. In such a situation, in order to keep up with the turbulent schedule, they need quick and reliable assistance for various day-to-day tasks anytime and anywhere.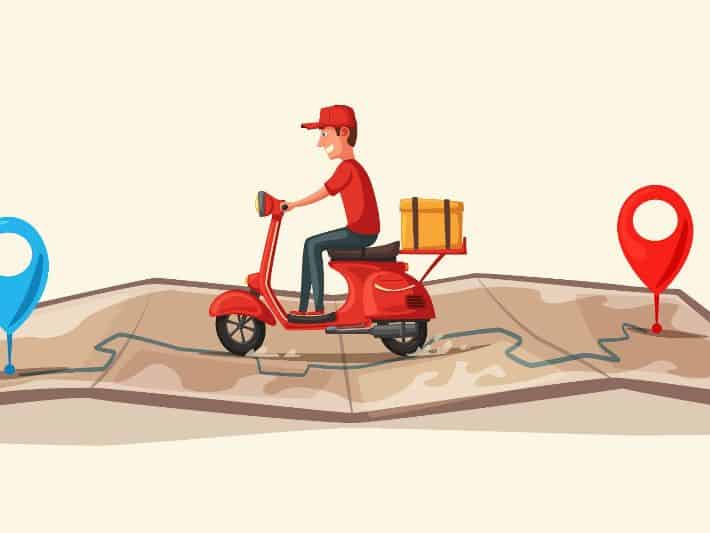 For customers, it is easier to visit a marketplace website or install the mobile application of a restaurant chain in the area and order food online. So, if you manage a restaurant or own one, do not hold back being accessible to more customers than the ones who enjoy dining at your physical location. Customers get reachable access to various food ordering platforms and related mobile apps. However, they have more options and it becomes easier to explore new restaurants and cuisines that are available in the area.
How to Start an Online Business?
Once you focus on the types of e-business, you need to pass on several steps:
1. Choose your specific business scope
2. Research the industry
3. Create a unique brand
5. Get customers
To Sum Up
Now when you got a better idea about the latest inventions, innovations, and trends of e-business, you to scale your business effectively and realize your expectations. However, make sure that before setting up your eCommerce business, you have a general understanding of e-commerce laws.
In order to go along with the flow and lead your competition, you need to follow various rules and jurisdictions. Once you are going to sell your products or services in the international market, you might be required to handle some legal and financial considerations related to privacy, security, copyright, and taxation.
Stay tuned and follow all the upcoming opportunities, and trends, especially in the digital platform. Have you already decided on your dream business? Step into the business world.
In the end, I just want to let you know that AIST may help you to make your dreams come to digital reality.

Article by: Vera Mirzoyan
Published on: February 13, 2020
Last updated on: December 07, 2022