Top 12 Web Development Project Ideas for 2021
People like to found businesses. In the 21st century, it became more than easy. For a good start, it's enough to launch a website or mobile application. Web-based businesses are growing at a great speed. Coming up with a perfect website idea has become a challenging point for a business to become a growing and profitable business idea. A successful digital project depends on great web development project ideas. In this regard, the most essential point to focus on is the idea tailored to the need and preferences in the market. We have made detailed research and separated the top 11 website project ideas that are promising for the upcoming 2021. This list covers a few sections depending on the factor "for whom". Come on!
Web Development Project Ideas for Businesses
As businesses are more likely to make significant investments, there are more options for websites project ideas for this niche.
#1 Online Affiliate Platforms
Affiliate marketing is an effective way for businesses to generate passive income and make money fast. Imagine, you create a business website, or you already have one. You display different second-side brands, services, products, present reviews, and feedback, linking to the specific pages. When your visitors are directed to these platforms and make purchases, you get a specific percentage from each purchase.

Many businesses have already used this tactic, yet, it is going to be more popular in 2021. Not a great investment is required, while the results are promising, and the incoming budget is continual and growing. Affiliate platforms are becoming more and more popular as they may be integrated into various business niches depending on the brands they are going to refer to. So, if your business niche is sports and fitness, then you may cooperate, for instance, with healthy food brands.
#2 Website Development and Translation
If you're looking to extend your reach to foreign audiences, make sure to take advantage of website translation. Website translation services can build your website with multilingual components, ensuring that your website can be read by audiences of different language backgrounds. Choose the languages taking into account which languages your such as Spanish, French, Chinese, and Arabic demographics. Website translation services are a good investment because by transforming your website into a multilingual one, they can usher in new customers, build your brand reputation and awareness, and even increase your revenues. So, in this way, you also increase your target market size.
#3 Shopping Mall Delivery
These days when e-commerce is so popular, people don't like to go out of their homes and spend more time in shopping malls. They prefer to stay in their comfort places and check out international e-commerce giants like Amazon, eBay, etc. As a result, local shopping businesses lose their chance to gain a significant amount of possible income.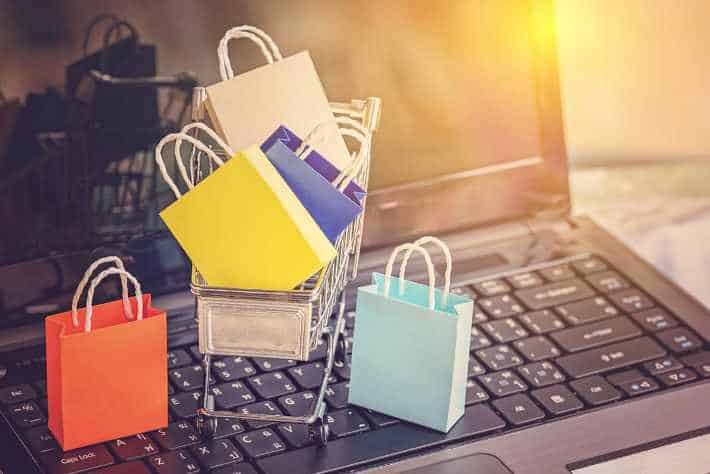 In 2021, this may be somehow solved. There is a great idea for shopping mall businesses to launch an interactive website where people may check out their available collections and make orders. This will be more preferable as the products are available and it will take even a few hours to organize the delivery. Plus, there is no word about the e-commerce shipping cost.
#4 CRM Systems for Startups
CRM (Customer Relationship Management) systems help businesses organize relationships with their customers. In the near future, every small business or startup will need such a platform to stay connected and interact with their customers.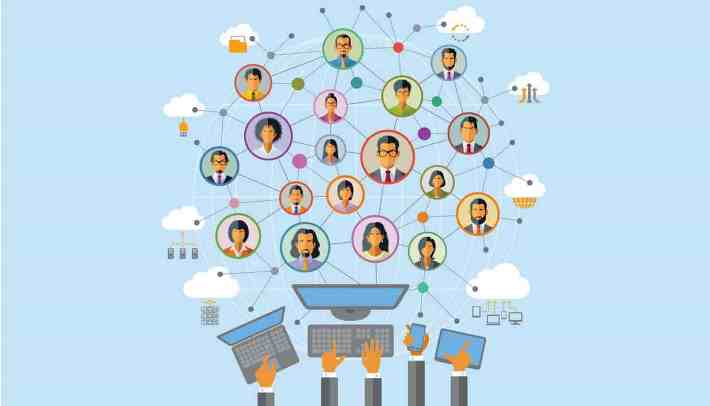 The main purpose of a CRM is to provide support in case of any issue, question, or feedback. It's not a lot of hard work to design a CRM app solution. An experienced web development / .net consulting firm will create a CRM MVP (Minimum Viable Product) within a week. If you search for potential web app ideas then it can also work well. At first, you should go for small, target freelancers, startups, small companies, and gradually, continue to go up for larger enterprises.
#5 Blockchain
They say blockchain is an active method of corporate and distributed storage of data. According to the M & M research, the possible growth opportunities in the blockchain market will reach 39.7 billion USD in 2025 (3 billion in 2020).
Blockchain is good with regard to providing high security. The main benefit is the absence of intermediaries between transactions. All the transactions are to be verified and rely on complex algorithms. Thanks to this advantage, many banks, and financial organizations tend to integrate blockchain into their systems with the purpose to provide security for their important data.
Why don't you like to take steps on this and provide businesses with benefits, such as:
Secure transaction
Predictions on user behavior
Data security
Absence of intermediaries
Operational efficiency
Web Development Projects for Education Providers
Online teaching is an industry that provides a huge revenue and has enough potential to be considered as one of the most highly growing industries in the upcoming 2021. Let's continue checking out the list and now focus on website project ideas for teachers.
#6 Online Classroom
Especially during the high spread of the COVID-19 pandemic, online teaching started new and highly fast growth. At these times, when everybody was locked at home, there was a need to create online schools. Education is something that cannot be moved to the second plan. Online schools are solutions in such situations. Besides, there are so many benefits that this is inevitable in the future of teaching.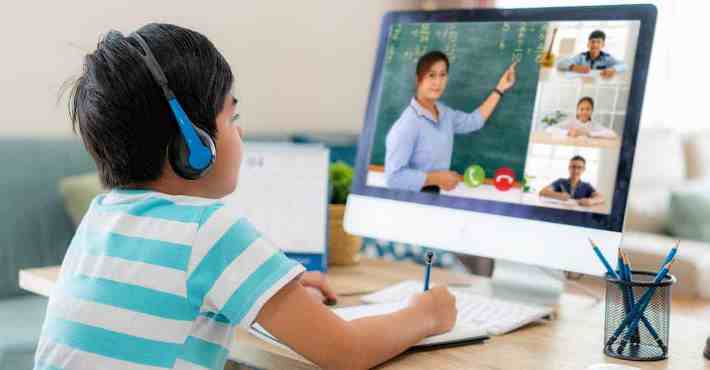 Education providers get a chance to schedule their classes. Accordingly, the students get notifications about upcoming lessons so that they may join. At the pointed time, the lesson begins and everybody is here to take part in the educational process. There are some features that make the process easier and more simple to understand. For instance, interactive blackboard, or screen sharing features, and many more.
You may start any web project ideas for an online school and benefit from the advantages of e-learning. It may be a personal teaching website or you may rely on an educational website builder which is also one of the successful website based projects.
#7 Video Courses
These days people like to learn something from wherever they like and whenever it's possible. To meet this demand, teachers and various specialists who like to share their knowledge and skills, earning income as an appreciation, started to record and sell video courses.
As the education providers started selling online courses, there was a demand for digital platforms, where it will be easy to
publish online courses
set prices for them
automate the selling process
get income right to their bank account
Surely, there are various similar platforms, but this is something highly growing. Your successful project may be very required for a lot of trainers and teachers.
#8 Art Website
If you are an artist or just have it as a hobby, then you may start on it. Imagine you develop a website where you speak about your love of drawing or sculpturing. You may write blog articles and even record video courses where you share some tips related to the industry, or help the interested people to do something. These videos may be either paid or free, depending on your preferences.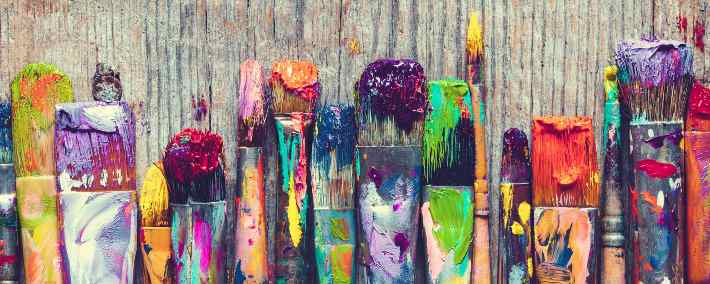 You may also create a specific section on your art website where you sell your works. It may be like an online exhibition. People check out your works and they have a chance to buy any piece they prefer.
The same may be related to the industries of:
Food: The cook presents tips, tricks, teaches making delicious dishes, and even sells tasty food, sometimes with delivery.
Beauty: Makeup artists and hairdressers may also benefit from similar platforms, sharing their skills in online courses.
Fitness: Trainers organize online pieces of training and teach how to do specific exercises, how to lose or gain weight, etc.
If you are interested in having a similar professional website, then you may find a reliable portal to develop your platform. Uteach is an example of a similar website builder. It is easy, fast, and convenient. And the most fantastic thing is the 24/7 support. No question stays without answer, and no issue - without a solution.
You may also rely on custom website development. It will cost relatively more expensive. However, you may get in touch with us. Our team of web developers may offer something interesting.
One of our previous customers - Michael Johnson said "I've been working with AIST for a long time and will continue to work with this team long into the future. A GREAT team! HIGHLY recommended."
You may also join the lucky ones who achieved success in the digital environment. Just let's discuss your ideas.
#9 Language Learning Platforms
People have always been interested in learning a new language. There are various language centers and institutions that try to meet this demand. Therefore, not everybody may afford or have time to attend similar classes. It's a good idea to create a language learning platform. There should be several features that make the process easier and user behavior better. Let's discuss some of them.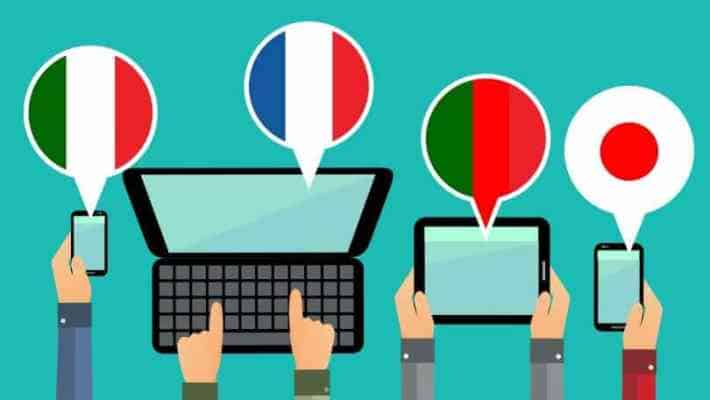 Video guides: some tips on how to start learning a specific language and what to pay attention to most of all.
Informative content: have some topics explained either in video or text format.
Forums and discussions: learners make a discussion and speak about topics in that language. This is especially good for developing speaking skills.
Private chat: this may be a teaching and learning chat. One of the members learns a specific language, the other has it as a native tongue. In case the learner makes mistakes, the native speaker highlights it in the special field for correction. Each message on this chat has a similar field for corrections.
Web Developing Projects for Beginners
Today, the generation tends to be independent and free from a younger age. They think about ways of starting a business, founding a startup, or something interesting that will become profitable for them. If you are also a beginner and have some skills that may share with people and earn money, then you may use the above-mentioned ideas for teachers as well. Now, I continue my list, including project ideas for beginners.
#10 Reservation Platform
Before we could miss out on buying tickets for our favorite band's concert, a sports team's match, or just lost a date because there was no chance to book the tickets or table at a restaurant in advance.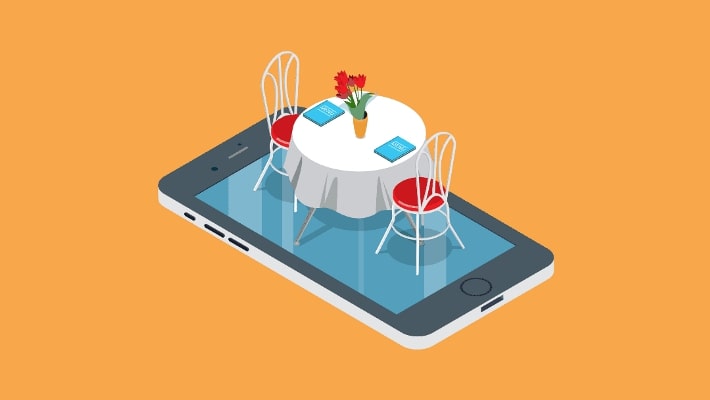 These days, it is no longer possible. For a change, people started booking by phone call. However, this isn't a perfect solution. In the nearest future, everything tends to become more automated. One of the best website projects ideas that seem to be very bright and helpful is online reservation platforms. Starting an online reservation web platform for public events is a cool idea for beginners.
#11 Online Storage Space
This may be a perfect idea for an application. You own servers and offer storage space to different businesses (mainly small businesses) for sale in this app concept. This is one of the most powerful and simple web app ideas for 2021 - affordable online storage space services for small platforms.
Currently, when the online world is full of different platforms, businesses need a space to store all their website data and information. Your online storage space may be a perfect solution for their concerns.
You may be the supplier of space service to them. Usually, these companies are not so large. They only need a portion of the server to operate their organization and don't face a need to purchase a whole server. So, you provide an online storage service. Here they save data and run their company through the web application provided by your collection of servers.
#12 Blogging
If you like writing or creating interesting video content then you may start online blogging. This is a perfect idea for beginners. You launch a blog on a favorite industry and publish informative content that is attractive and useful for the audience.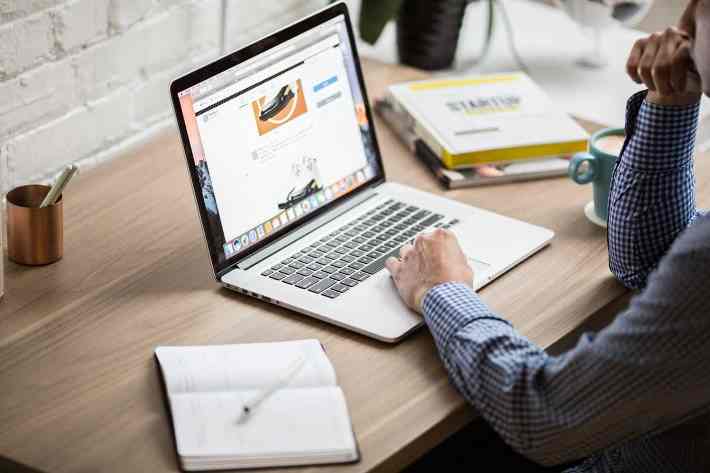 Once you generate significant monthly traffic and understand that there are people who trust your opinion and are engaged with your article, sharing them and writing comments, then you may rely on ways to monetize your blog.
#12 Modal Pop-Ups
Now, websites are full of pop-ups. They may appear when we press a specific button or just land on a web page.
Developing modal pop-ups may also be considered as a website designing project. All you need is to design a pop-up and create a code for it to appear on the website whenever the specific action is done.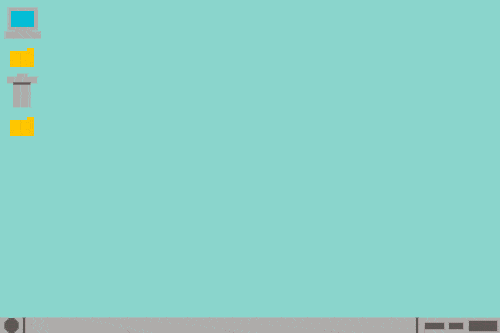 Usually, such pop-ups are created for displaying notifications, making special offers, showing sales, offering subscription forms, etc. Whatever the main goal of a modal is, it is a good starting point, especially if you are a beginner.
Wrapping Up
Did you find at least one web development idea for 2021? Hopefully, you did.
All the points about web design projects mentioned above are easy to achieve. Yet, whatever you choose, follow an effective website testing checklist to ensure quality.
Once you do so, then you may guarantee you are on the right way and the upcoming 2021 has a great chance to become the starting point for your successful future.
The most important thing is to choose an idea taking into consideration your skills and preferences. There is no success without ability and you won't be successful if you don't like what you do.
Keep on a good job. And if you need further discussion, share your ideas! Feel free to

Article by: Vera Mirzoyan
Published on: December 11, 2020
Last updated on: December 05, 2022