How To Make An Interactive Website
Have you ever heard this sentence, "I don't have a website for my company"? Surely, you haven't, me neither.
A website is a requirement for every business, no matter big or small. If you have a business or a great web development project idea, but you aren't present in the online world yet (You still don't have a website), then you likely miss a significant part of your potential success.
A website on itself is a platform that implements different strategies and promotes the growth of your business. However, just having a website isn't enough in the present times. You should learn how to make an interactive website.
By the way, if you don't have a website yet, or you need some updates on your website, we are open to discussion.

You may have asked yourself the question "what to consider when designing a website?". Living in the current digital era, you should be aware that making a website isn't a big deal. Yet, making your website close to perfect isn't an immediate action. Satisfying websites require hard work. To make sure you do your best to compete with the best interactive websites, check out the below-mentioned tips.
#1 Ensure that your website is functional
The functionality of any website is determined according to various features. The most crucial aspect of website functionality is its speed. If your website speed is low, then you miss the majority of your visitors.
Check out an easy guide to check website quality.
If you are at least somehow aware of how websites work, you should have happened website issues and bugs. Today buggy software is something familiar: buttons don't work correctly, social media icons take to wrong profiles, links don't do anything, the software is full of the cache (learn how to clear cache in different browsers). And these are still the most primitive samples.
Try to avoid such issues and go ahead!
#2 Follow the website design trends
Web design trends can vary every moment. Make sure you are following the latest ones. Consider the tonal contrast of your site and make sure it's both related to your context and pleasant to the eye.
Focus on the UI (User Interface) and UX (User Experience) design tendencies. Structure your site in a way that corresponds to your users' eye flow. Visiting the website, the users immediately scan the whole page instead of reading everything in detail. Create unique buttons in a part of your page which your audience won't miss. A standard scanning style is a Z-pattern.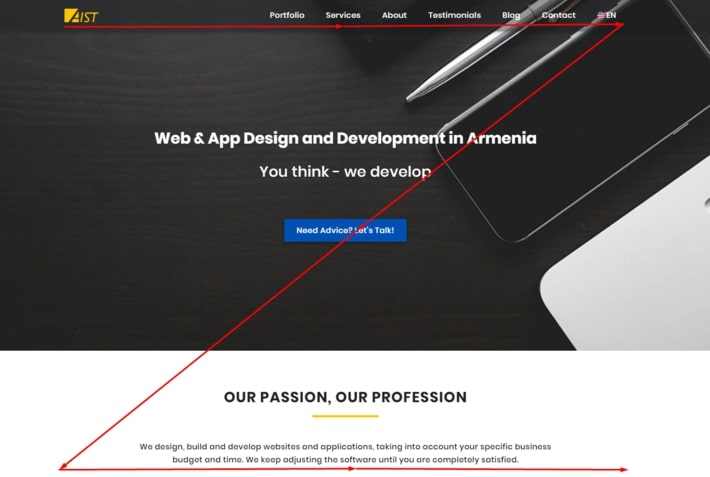 ---
Ensure that your website doesn't confuse the visitors and check my next tip.
#3 Make A Fully Responsive Website
Nowadays, there are different types of technological devices. You cannot guess what kind of devices your website visitors use. However, you can create a website which is fully responsive to all type of devices.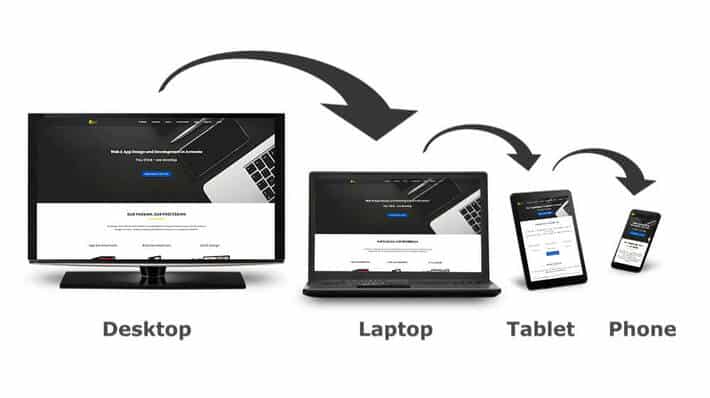 ---
Visitors don't care about your hard work. They just want to have a similar experience with your website regardless of the devices they use. So, create a website that looks as high on the mobiles and tablets, as on a full-screen desktop.
And don't avoid the fact that the majority of the visitors use mobiles. Don't disappoint your audience.
#4 Consider Website Optimization
If you have a good skill, but you don't express it or tell others about it, then your ability loses its value. The same is about website optimization.
Have you created a functional website with interactive website design? A website that is mobile-friendly and may have all the potential to go viral. Yet, you may face a letdown, if your website isn't optimized for search engines.
What does this mean? Search engines don't recognize your site. As a result, your valuable content stays beyond the stage.
What should you do? Follow basic business SEO tips:
✔ Headings
Every page on your website should have its title. This is H1.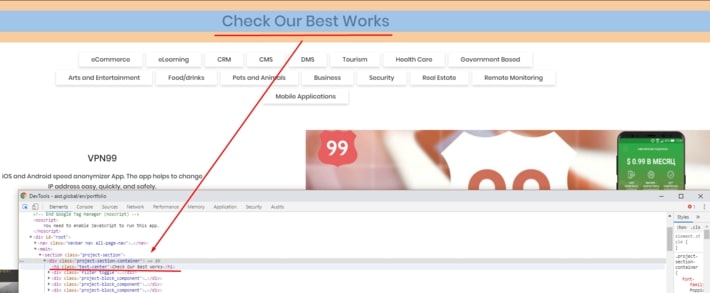 ---
✔ Keywords
You should use some keywords to make it easy for search engines to recognize your website. Make sure you don't overuse keywords. It may be a reason for search engines to block your site.
✔ Meta title, URL, and description
This is all the data Google shows us.
---
Remember that this data should be simple, concise, and short. There are a special number of characters you shouldn't outdo in your meta title and meta description. If you do, the search engine automatically cuts your text. Accordingly, the visible text becomes senseless.
✔ Alt and Title tags of images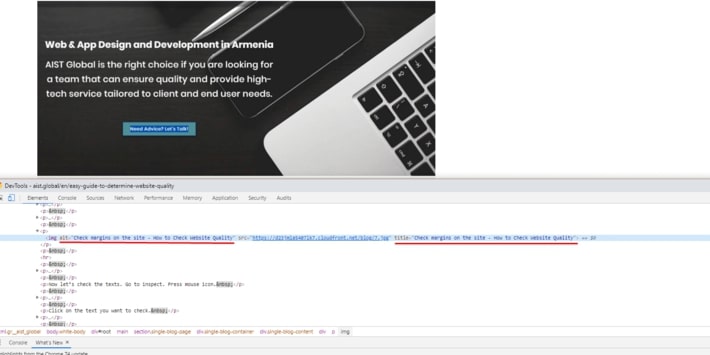 ---
Adding these tags helps to recognize the published images, and increases image optimization.
✔ Links
Include some links in your site content, both internal and external. It arouses credibility towards your website and makes the search engine bots realize what kind of pages you are related to.
#5 Create Your Identity
Make your online face. Become memorable with the help of your logo, design, style of content, project scope, as well as other visuals and not only to make an impact.
Such kind of style expression stays in people's subconscious minds. Seeing your logo, color, patterns, or language style you always use, they subconsciously imagine your brand, product, or service.
At any stage, follow an effective website testing checklist to ensure the quality of your platform.
#6 Tell Your Story
Introduce authentic and trustworthy content. Today, the net is full of fake data, and there is a great lack of quality content.
Create that quality and make people trust you. Include an interactive blog and share reliable data. Tell your story and share your experience.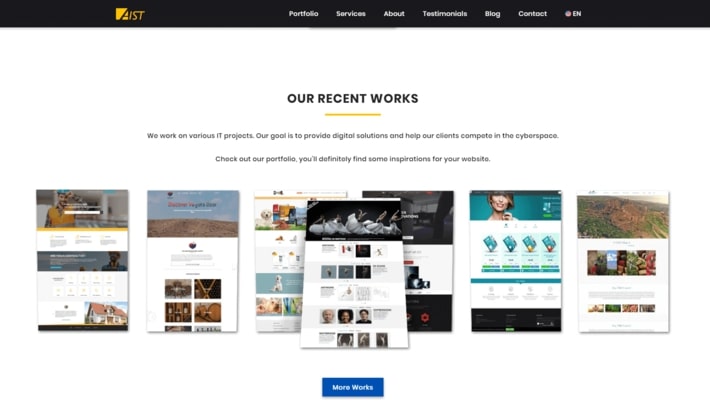 ---
Don't forget to include some photos of the staff.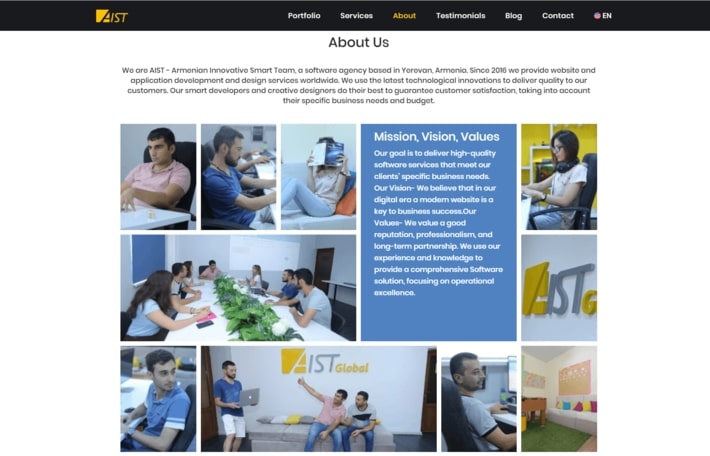 ---
Such photos engage the audience and identify that there are human beings beyond the site.
#7 Hear Back
The fundamental understanding of your users is very essential. Keep in touch with your audience and consider their opinion to make progress.
Let your customers give feedback. Include it in your testimonials section, create a website forum, or just hear from them in your email box.
Follow my tips, and hopefully, you'll have an interactive website. For some more help, while building your interactive website, you can also consider other tips to make your stunning website. And, please, let me know your feedback on the article.
I want to hear back from you.
Article by: Vera Mirzoyan
Published on: June 13, 2019
Last updated on: September 02, 2021