Business and technology. Digital Landscape in 2021
In the 21st century, businesses go along with the technologies while the latest is developed to meet specific business requirements. For some businesses, a website is a need.
The connection between businesses and technologies is always and everywhere regardless of the industry and preferences. Accordingly, any business that wants to achieve its all potential and not miss possible achievements needs to rely on technological innovations and give a new opportunity for digital growth.
Some prefer to make their web development project ideas come true, others focus on why do mobile apps matter for business.
In this regard, any business owner should be responsible for following the digital landscapes and stay up to date in business technology. Accordingly, the properly implemented business trends will help to attract customers and stand out in the pool of competitors. In the following article, you will learn about digital trends in business that will be accepted in 2021.
Digital Landscape in 2021
They say people like to try something new, while businesses sometimes don't like to put a risk on something not common. In some cases, this prevents business success.
Having passed through the chaos in 2020, we have become more connected and dependent on digital devices, platforms, and the Internet. The COVID-19 pandemic brought a new reality for many people who could not even make simple actions through a smartphone before. So, it was a year full of risks and new challenges both for businesses and the population.
2020 taught us to be open to experience nuances and be ready to find new solutions always and everywhere. Thanks to this, we also learned to pretend the future and be ready for the upcoming trends in order to benefit from the connection between business and technology.
Below, you may find all the essential trends, characteristics, techniques, and methodologies that are going to be advantageous in 2021. Sounds interesting? Come on!
#1 Conversational Marketing
This is a huge concept that represents the communication between the brand and the potential customers. This is an integral part of customer service. Conversational marketing technologies are implemented through various digital channels and they are responsible for enabling interaction between business companies and their prospects.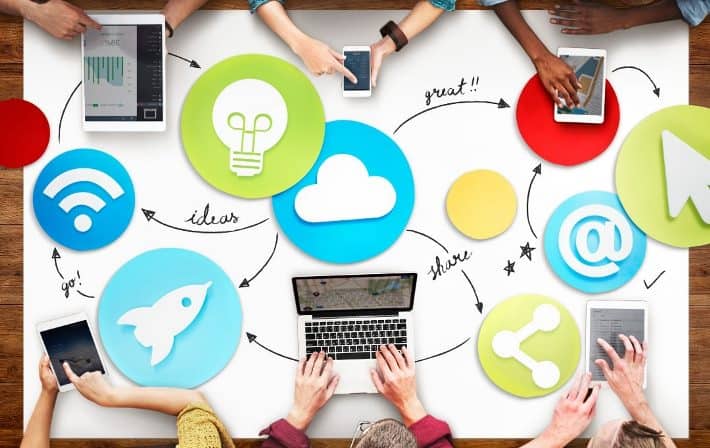 The objective of conversational marketing is defined with the "5S Rules". Let's see what it is about:

1. Sell - Sales Growth. Higher conversion rates are implemented through different online channels such as chatbots.
2. Speak - Get Closer to Customers. Regular communications and real-time interactions help to solve problems and organize processes faster and in a more productive way.
3. Serve - Add Value. Better support and customer services help to provide a higher level of satisfaction among the customers.
4. Save - Save Costs. When there is no need to spend money on print or transportation, it becomes easier to save costs. For instance, the letters are sent through email, the data is presented and transferred in digital format.
5. Sizzle - Extend the Brand Online. Active interactions with the target audience provide a better brand experience. On the other hand, online interactions break all the distance limitations and help to reach a wider market.
#2 Personification


Companies started to bring figures or names to express the brand. And accordingly, while interacting with a brand, customers start to consider them as people. In this way, brands are given qualifications that are unique for people.
Sometimes this is done with a single product or companies choose a name for products and personalize them. In this way, marketers try to increase the business profit, the level and quality of engagement with the product and services offered. Accordingly, the number of potential customers increases, which takes to the increasing number of loyal customers and the growth of sales.
#3 Minimalistic Approach and Simplicity
Throughout the pandemic, companies started to form a kind of digital interaction with the target audience that makes the brands more simple. For instance, brand representatives started to record live streams or come up with videos from home. As it was a lockdown, the expression "working from home" was spread everywhere and it was normal to post a non-professional video recorded with phones and having minimal or even no editing.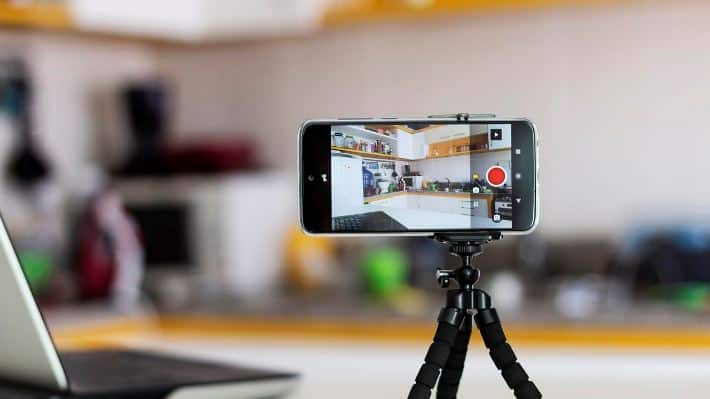 The audience becomes familiar with this approach and now companies don't need to spend a great income on creating over-professional videos that may cost much.
#4 Live Streams
The lockdown rules made everybody stay at home. This means any kind of events were canceled. However, life could not be stopped for several months. So, there should be a solution. In such a situation, when real-life interaction was not possible, many people and businesses turned to live streams.
Many events, conferences, webinars, pieces of training, branded live streams, online workshops, discussions, machine inspection or call center, and even talk with celebrities were implemented through live videos.
Many events, conferences, webinars, pieces of training, branded live streams, online workshops, discussions, and even talks with celebrities were implemented through live videos.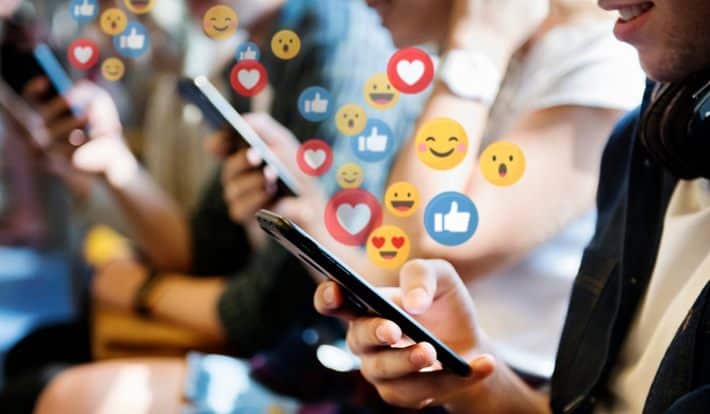 According to some statistics, during the pandemic the live watching rate raised by 50% on Facebook, and by 70% on Instagram. This is something that becomes common not only for brands, companies, and organizations but also for the target audience. They say if people learn something new, easier, and better they are less likely to turn back to old trends.
#5 Influencer Content
When we learn about a product or service from somebody we like and trust, then there is a great chance we will also make use of these services or order products. Especially, during the pandemic, many businesses turned to influencers to increase their brand awareness.
For instance, some small and big shops, supermarkets, restaurants, fast-food chains, and cafes started to offer delivery services. They made the process work with influencer marketers.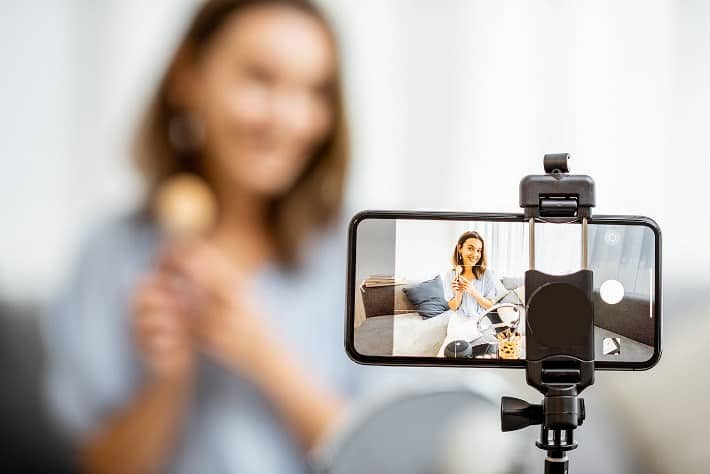 Let's imagine such a situation. An influencer who has thousands even millions of followers, post a video on the Instagram story when she waits for her order of the most lovely cheeseburgers. Then she shows how the delivery man brings it, keeping all the rules of the protection against the pandemic. And the greatest thing, according to the influencer, was that there is no need to pay with cash as the payment is already made online.
Don't you think this is a great way of advertising? I'm sure thousands of people order goods after watching these stories.
#6 Programmatic Advertising
This is the process of automated buying and selling services of online ads. It is implemented thanks to AI (Artificial Intelligence) and with the help of this feature, it becomes easy to target a specific market of potential customers. As a result, the ads reach people on related platforms. Accordingly, the conversion rate increases while the customer acquisition costs decrease.
Thanks to the Artificial Intelligence features, the system automatically purchases the advertising space so that there is no need for human interaction. Yet, the human brain is always needed to plan and optimize the ad more deeply. This means, programmatic advertising help marketers do their job in a better, faster, and more effective way.
#7 The Digital-Ready Culture
These days, customers are everywhere in social media channels and they prefer to reach brands wherever they are. Some of the people are available only on one social media channel. Some members of the audience have profiles on different platforms and prefer to get an opportunity to move between different channels while interacting with a brand. There are also some others who feel better to contact the brand through live chat and get their answers immediately.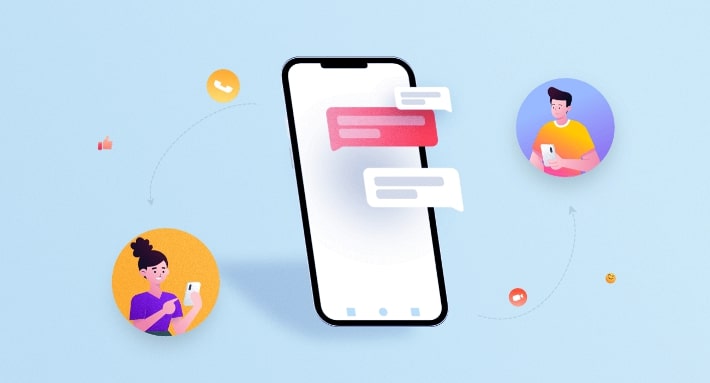 We come to the point that if a brand wants to increase customer engagement and be available on any platform, then they need to take care of integrations. This is one of the greatest challenges of digital transformation. It will help the business company to present availability on any platform. Accordingly, the prospects don't need to think about downloading a new application or creating an account on a platform to get in touch with the brand representatives. And the worst case is that they just leave. I am sure this is not what you have always dreamed about. Follow the trends!
#8 Social Media Takes over the World
If you think that social media is already an old-school activity then you have probably been mistaken. Social media marketing is still in the center and it will be in the future as well as this is a major source of brand engagement both for online and offline businesses.
It is not a secret that social media channels are great sources of information and news pages people like to follow. Besides, these platforms also work as search engines. Surely, this is not a search giant but there is a search system that helps people find products or services through social media posts, hashtags, and so on. If we think more deeply maybe this will have a wider spreading in the nearest future; who knows?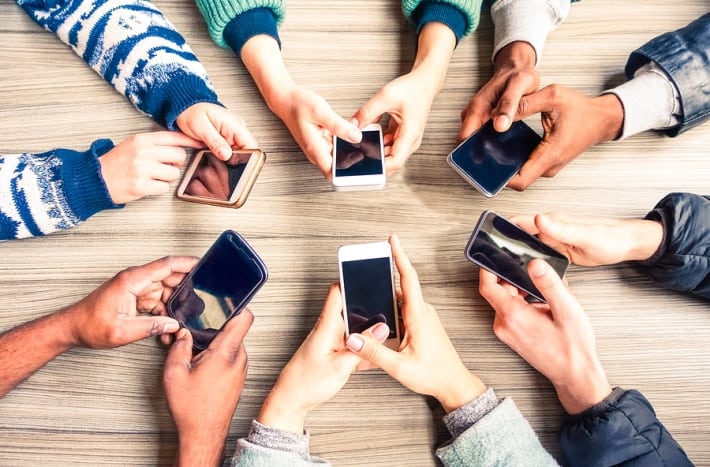 You may be familiar with the series called "Black Mirror". In its episodes, social media has broken the limits of the screen and fill in real daily life and communication. People rate their interactions with friends and other people. Accordingly, they get awards taking into account their overall ratings. These gifts may refer to better jobs, social status, or household conditions, etc. Maybe this is not far away. Maybe this is our tomorrow.
#9 Data Analytics
Analytics provides a detailed report about the customer experience in your web platform. In the upcoming times, businesses will pay more attention to the website visitors' flow in order to understand customer expectations and try to meet to make them a reality.
The data we get from analytics resources help us better understand the details of the online brand presence. Analyzing this data and having a clear image of the market and buyer persona it becomes more easy and effective to make more informed decisions as well as improve the marketing efforts. Thanks to such an approach, the return coming from the digital marketing expanses is also optimized.
Surely, this is not something new, but this is what will be at the center of attention for digital marketers to increase business growth. Decreasing the bounce rate will be a critical point that will be implemented taking into account other metrics such as average session duration, page per visit, etc. If you found that visitors leave your website from a specific page then you should check it out and find what is false or confusing on this page that misleads the users.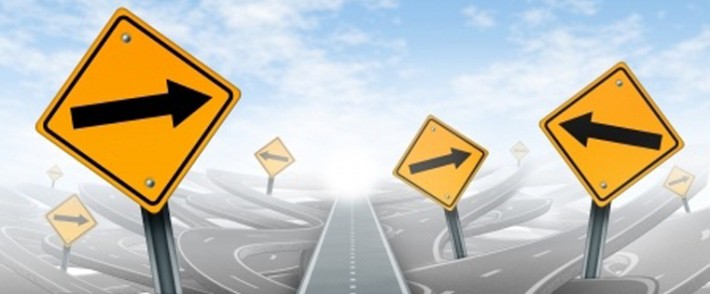 This may be a word, a bad place for a CTA button, too many call to action buttons, a modal pop-up, an unfunctional button, and many more points that irritate the visitor. You may also integrate Yandex Metrica into your website. This is a free all-round web analytics tool that gives a chance to check out the sessions your website visitors make. You may find the video versions of the sessions on your profile metrics where even the flow of the visitors is shown on your screen. In this way, it is easier to find out the point where they stop.
The Final Points
If you have a business available on the online platform, you should have at least one employee who will follow the digital landscape, analyze, research, offer changes, make plans, and so on. It is required to have the current image of the market and digital trends in front of you as the changes are fast. Even one day may be very essential. So, stay tuned in order not to miss your chances.
The most essential lesson 2020 gave us is that "Every business needs to be a digital business". If you are one then you just need to be attentive. Make sure you have taken into consideration the points I mentioned above while making a marketing plan or making decisions about your brand awareness, engagement, success, and growth. Surely these are not the only ones, but they are at least the most general. Of course, you may go much deeper to find more about your specific niche.
The future of business is the maximized level of automation. Make sure to follow the 2021 digital trends. If you have not still shifted your business into digital or you think about an online business idea, then make sure you create a website or mobile application. Probably many people wait for such an interesting idea as yours. Do not miss your chance. Get in touch with our professional developers and share your ideas and concerns. Here you will be offered solutions based on your specific needs and requirements. Do not miss your opportunity to join the digital flow and provide the best experience possible. Tomorrow it may be late, take your first step forward now.
Article by: Vera Mirzoyan
Published on: January 21, 2021
Last updated on: September 02, 2021