Why Do Mobile Apps Matter for Business?
Some time ago, mobile phones weren't as popular as they currently are. Phones were used only for their core purpose - telecommunication, and a single device served even more than one family. Today the image is different, and everybody has a personal mobile.
Especially with the arrival of smartphones, many things that once were unimaginable became possible.
Along with the time and development of technologies, people thought about new ways of using this phenomenon in favor of business success. Choosing the best programming language for mobile apps is an important decision in this regard.
The arrival of mobile applications brought the process to a new stage. There was a period when everybody had mobile app ideas and wanted to make them a reality. Many successful companies benefited from mobile apps - introducing the required product in the right market at the best time.
Although there is a waste of smartphone applications both in the App Store and Google Play, you still have a chance to level up your business efficiency by introducing an app. In this article, I'm going to highlight the importance of mobile apps for businesses. Below you may find the most essential "why"-s of having an application.
№1 Communication Channel
Nowadays, mobile apps play a vital role in growing a business by allowing companies to provide access to their services at a single touch. You can get notifications, ticketing, room booking, product orders, connect with people, provide other services, sell and purchase products by using these mobile applications.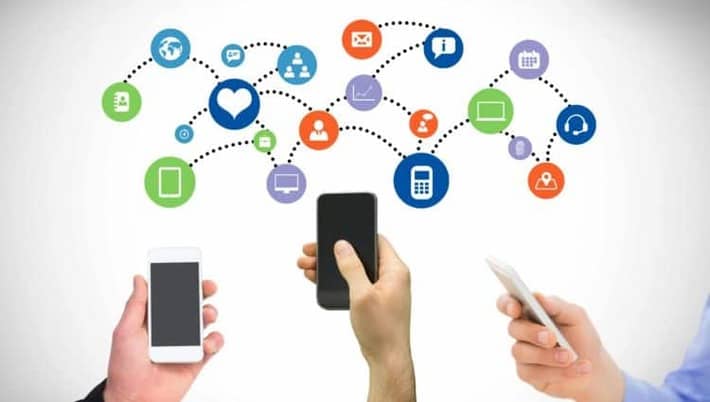 According to statistics, on average, most people spend more than two hours a day on their mobile devices. Since the majority of people spend most of their time on their mobiles, it's an essential source to reach people. Where else may effective communication take place if not through mobile apps that are always with users. Yet, it's also important to offer a mobile app that communicates quickly and effectively and captures more time.
№2 Audience
Launching an app, it becomes easier to establish relationships with potential customers regardless of their location in the world. The users do not need to remember your web address or refer to search engines, as they do in the case of a site since the app is already installed on their devices. Depending on the functionality, some apps are possible to use even without access to the Internet.
The new users who install the mobile app enter the information space. However, it is worth using various methods to increase the number of installations, such as offering bonuses and discounts in return. The combination of a site with a mobile app provides double profit for the enterprise. The application users form a pool of audiences.
Knowing your audience will be a great support when making a decision between native vs cross-platform apps development.
№3 Brand Awareness
A mobile app for business is considered to be a more significant contributor to brand awareness. This aspect is usually broken down into two stages, the combination of which makes the app a real winner. These aspects are:
- Brand. A mobile app is like blank paper. Your iOS or Android app design is what makes this paper live. It's possible to do what you want with it to make it stylish, functional, attractive, or informative. However, what you really want to do is to create an app that has features your customers love. At the same time, the application should be well-branded and beautifully designed.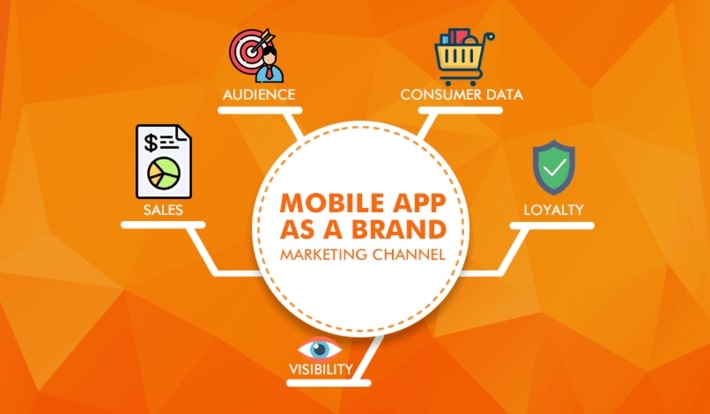 - Recognition. The more your customers get involved with your app, the sooner they tend to be converted into customers and buy your product or service. Hearing about or seeing your brand for about 20 times is what makes your app truly noticeable. Constantly dealing with your app, people recognize it and become loyal customers along with the time.
№4 Trendy and Effective
Along with time, new trends of mobile app development appear. These tendencies help to stay tuned, be trendy, and offer services/products that best meet the users' requirements and stand out from the crowd. Depending on their business requirements, currently, the top app development companies use several tools and integrate new approaches to be modern, and offer something different from the pool of applications. One of the most essential features the best mobile apps must cover is Strict Security. Using applications people provide highly sensitive personal information and what matters in mobile programming is to protect the security of each user.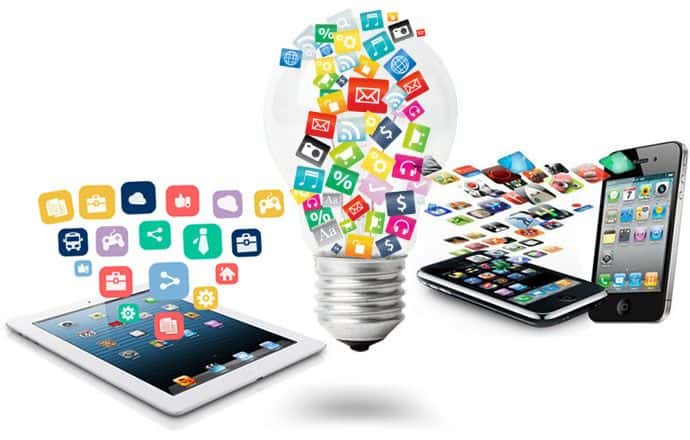 №5 Loyal Customers
Due to the modern and effective features your mobile or web application offers, your business stands out from the pool of competitors. As a result, your application keeps the users one step forward and they like using your app because it's fast, flexible, and they can use it regardless of time and their location.
For example, people now borrow money through instant loan apps, and loan companies/businesses have recorded higher loyal customer rates Giving your customers the opportunity to book tables, order food, make online payments for their orders, and whatever service they may get using your app on their smartphones, your business becomes a powerful tool to increase customer loyalty. An application allows you to integrate loyalty programs and share useful promotions, as well as discounts, or bonuses with your customers.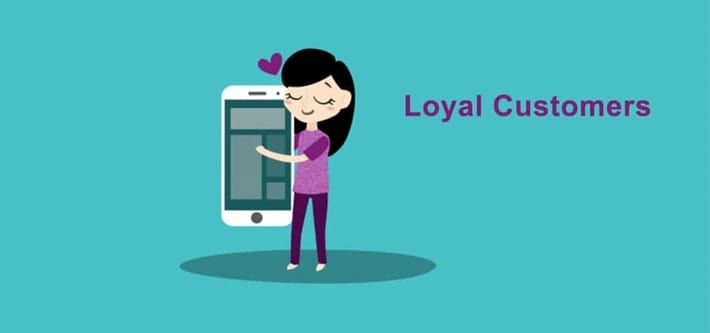 Customer personalization is another useful approach to get loyal customers. An effective tool is to send push notifications related to promotions and new discounts. Users who have your app installed in their mobiles get these notifications and engage with the brand. In case the users want to receive additional information related to your company, services, or products that you offer, they have the chance to always do it (24/7) through the mobile application. Constant interactions increase loyalty.
№6 Sales Stimulation
When it comes to mobile apps, they are always a good idea! Apps increase sales directly in several ways. Some of the most essential features, that directly lead to a sale, are:

Online Mobile Orders
Push Notifications
Coupons
Mobile Reservations
Location Tracking
Social Referrals
Loyalty Rewards
Newsletter Signups, etc.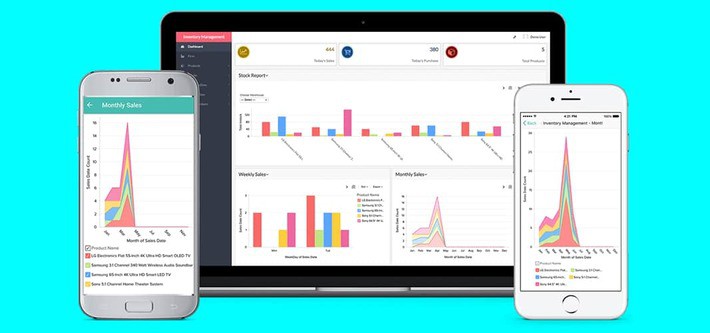 These are just a small part of application features that prompt sales, helping the application prove its worth with every click.
№7 Valuable Analytics
Offering the users a mobile app, you have a new platform to collect useful information data for further analysis. Due to an application, you learn about which products the majority of your customers buy, or how much time they tend to spend on your app. The app may even provide which functions are most likely to be used and which ones are the least popular.
Tracking the way how people interact with your mobile app, you shape an idea of how to improve it to meet all the requirements and provide the users with a better experience. Understanding the potential customers is the key to business success in any niche. You get information about the geolocation of your audience, their demographics, information on interests, and various other statistics that you can use to take advantage.

Above, you read about the seven most important points that matter for almost any business niche. Find out also:
What You Should Consider as a Business When Creating a Mobile App
Although a mobile app is always a good idea, there are some business niches that should firstly think about introducing an application. Check out what industries must consider having mobile apps, and what are the must-include features of these apps depending on the specific industry.
✔ Tourism: interactive maps, full-text search, online booking.
✔ Hotel: online reservation, promotions.
✔ Restaurant, Cafe, etc.: menu, promotion, delivery.
✔ Medicine: calling doctor, consultation, booking medical appointments online.
✔ Car Business: repair and maintenance, product promotions, rental.
✔ Fitness and Beauty: online registration, schedule, price list, appointments.

This is just a small part of business industries. Every business may fasten its experience by offering the customers an accessible app. Almost any enterprise in the service sector may benefit from a mobile app that will automate all the processes and decrease the possibility of missing clients.
Summing Up
Mobile apps provide a range of benefits to almost every company. If you were confused about whether you need a mobile app for your business, hopefully, the above-mentioned arguments help you make the right decision.
What you need to remember is that any service, product, or tool is created to solve specific problems and support the development of the company. Having this in mind, you should plan the work and arrange a list of required functions for your expected app. As a business, you tend to grow and prosper, as well as, go along with modern technologies, and respond to innovative trends that increase the level of efficiency.
Want a functional mobile app that effectively fits in with achieving these goals? You are welcome to share your ideas!

And we'll offer the best possible solutions to make your dreams come true.
Article by: Vera Mirzoyan
Published on: December 09, 2019
Last updated on: May 24, 2022