The Great Idea Brought Love To The Grandmaster
Nobody believed in GM Avetik Grigoryan's Facebook post about his wedding on April 1st, 2019.
"Get married on April Fools' day, and nobody will believe", - this was the post. Whether Avetik made a fool of his friends or it was the bright reality we discovered later.
People say that the good you do comes back to you. It was back in 2018 when Avetik Grigoryan realized it was his turn to do something good for humanity, especially for chess lovers. The idea to do a favor to humanity puzzled him. So what could a Grandmaster do for people? How could Avetik find out his mission? Yet, his passion prompted him forward.
In 2017, while he was the coach of Thailand Men's National Chess Team, Avetik was associating with chess lovers all over the world. He was familiar with all the problems chess learners face while trying to find appropriate material.
The internet was full of untrustworthy sources of information that confused people. However, Avetik preferred to provide chess lovers with reliable chessy content. But what could a GM do to deliver chess knowledge to thousands of chess lovers all over the world?
Avetik created a close group on Facebook - ChessMood, where chess lovers announce their questions and concerns. As the idea of such a group sounds attractive, so does the group name - ChessMood. The name was chosen as Avetik gave importance to the right mood in every achievement. At first, Avetik didn't recognize that only the name couldn't make success a habit. One day they would need a MOODY HUMAN.
The group became a very lively place for chess lovers. Sometimes later, there were so many questions and activities that Avetik couldn't manage the group on his own. He invited some of his Grandmaster friends to join the group and support chess lovers.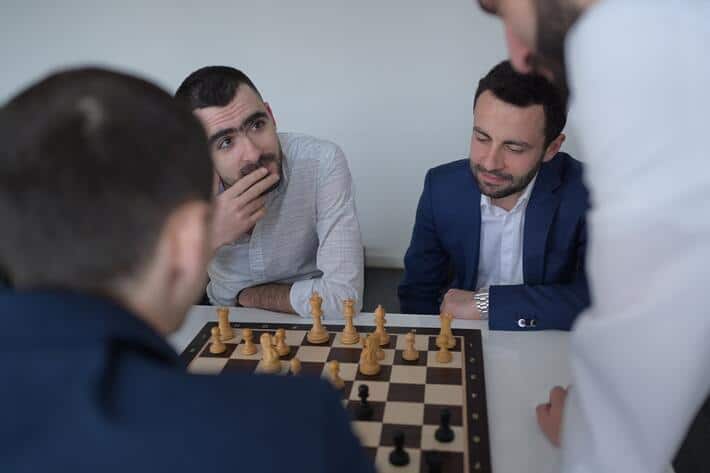 It was then when the Grandmaster realized that the information was very scattered. Some material was on the group, some - on youtube, and some pieces were sent to learners privately. The number of chess lovers in the group was very large. The group was so active, that some of the learners missed GMs' feedbacks.
The first solution that came to Avetik's mind was having an all in one website. It would be an online teaching platform. Here Grandmasters could combine and deliver authentic information to chess lovers. As a result, he could convert his hobby into a favorite business.
The idea was great, so was his favorable job. Yet, something was missing. Avetik would need a right-hand person who would help him to manage all the work related to the site. After 2 months of search, finally, SHE APPEARED. The right-hand girl got a nickname - Moody. ChessMood family found their right MOOD and continued to prosper. Moody was destined to change the Grandmaster's life.
GM started searching for a fine website domain. The only domain Avetik was fully satisfied with was chessmood.com. Unfortunately, it wasn't available. One day during a conference, Avetik shared his concern with a friend who also played chess and owned an IT company. And what a surprise, the same friend - Hrayr, had bought the very same domain - chessmood.com.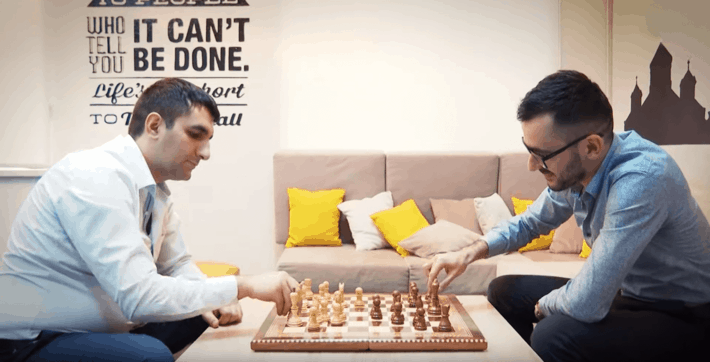 So, who else should take the responsibility of implementing the expected website, if not Hrayr?
A few months later, the same IT company - AIST Global developed and launched chessmood.com - the lovely place for many chess lovers.
How chessmood.com went live
The website brought Chesmood to a high level of success. Every person was special in the Chessmood family. But there was someone even more. At the time, Avetik's personal assistant became his friend, then his best friend, later...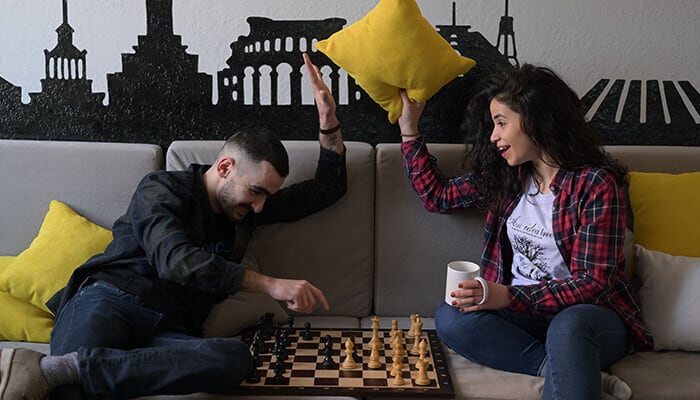 Chessmood gave rise to the Grandmaster's love story. While working on the great idea, Avetik realized that Moody made a change not only in the Chessmood family but also in his personal life. The Grandmaster fell in love with Moody. That was a key point in GM's life.
As he mentions: "There are critical positions in chess. In such positions, chess players avoid immediate decisions cause every move can change the whole game process. It's a real skill to notice such critical positions. The same is in life. We face certain situations when our single action may influence the rest of our life." The Grandmaster's crazy post on April Fools' day wasn't a trick. It was the result of a critical position.
Chessmood helped Avetik to find his right Mood.
He is a true believer that the Right Mood generates Right Move, which generates Right Results and Right Life! Avetik's right mood did matter. His torture was effective on two points. First, he gained a hobby business, and foremost - he met his true love.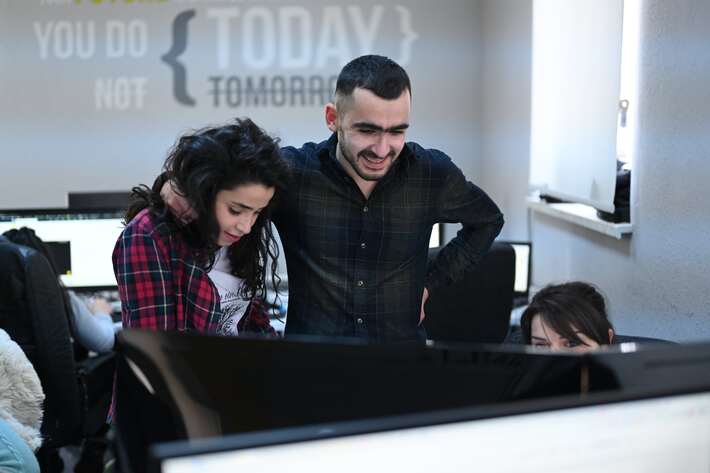 In the end, to the question, "You woke up in the morning. You are alone. There's no Chessmood. Your actions?" Avetik answers, "I'll find my right Mood (in my opinion, can be Moody) and think about creating Chessmood".
Luckily, Chessmood flourishes. Now, it's our turn. Let's go to find the right mood.
Article by: Vera Mirzoyan
Published on: June 03, 2019
Last updated on: December 29, 2020