The Most Trendy Internet Business Models Right Now
Currently, in 2020, when the world suffers from COVID-19, and people cannot get out of their homes, internet technologies speed up their development in any sphere of life. Even these conservative people who have never trust on computer devices and innovative technologies now have no other chance than changing their approach.
However, there are also such people who rely on internet technologies and think about web development project ideas for businesses or new internet business models that will facilitate daily life, improve the working process, or positively influence people. If you are also one of these aspiring, then I have some useful information for you.
Internet Business Models are all about Creating Digital Products
The current age of the Internet pretends that you may solve problems of other people through digital products even from your home. As a result, those people almost immediately get the answers to their particular questions.
Digital products can take many formats and forms. Yet, the most popular ones are:
eBooks/Kindle books
Software products
Games or mobile apps
Themes for WordPress, Joomla, etc
Video and audio products
Downloadable templates or content
Stock photographs
The beauty and efficiency of digital products are that once you create a product it goes on delivering quality and helping you to make money for years to come.
In this article, I'm going to introduce what the most trendy e-business models are right now. No special sequence of numbers.
N1 Software Products
With the development of SaaS (Software as a Service) companies, software products have become one of the highly known turnkey businesses. Let's take for example websites that work only for their subscribers or have a free trial.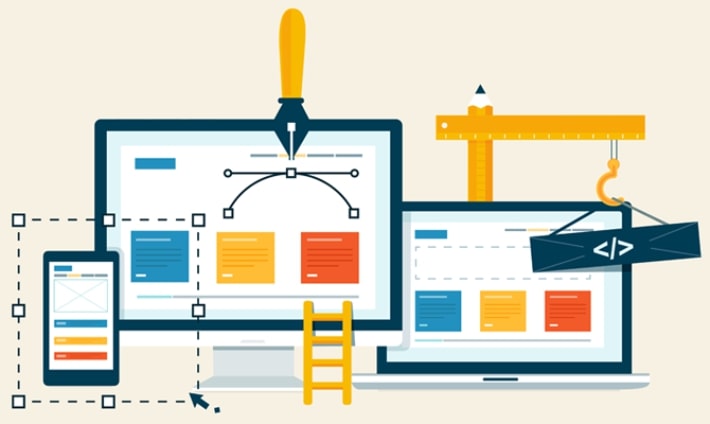 A bright example is a recruitment website for employment and staff agencies. Or web applications that serve as tools, for instance, let's take a great SEO tool - Ahrefs. It offers a free trial, then the users must subscribe to any of the plans to use the features.
N2 ECommerce Business Models
ECommerce models are considered to be one of the increasingly developing Ebusiness models. This field of industry covers all the online marketplaces that establish a connection between buyers and sellers. The internet is a channel through which all electronic transactions are processed.
The first and foremost thing to take into consideration is the type of business transaction you are going for. It is important to identify your buyer persona for whom you are going to sell. In this stage, you need to choose between e-commerce business models:
B2B: The Business to Business model provides products from one business to another. (Read about the importance of B2B mobile apps for eCommerce businesses)
B2C: Business to Customer eCommerce is what comes to people's minds when they hear about e-business examples. This is when the business sells for individual buyers.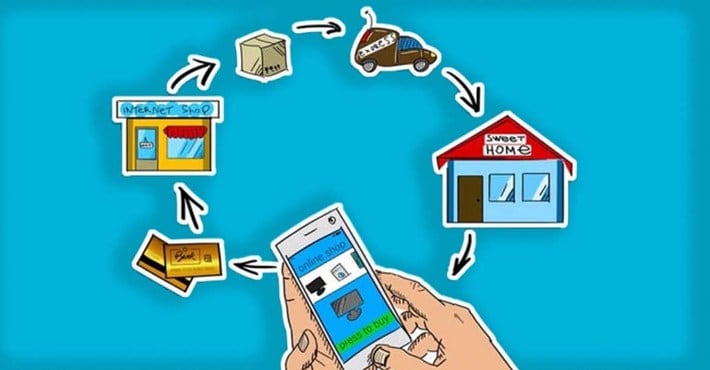 C2C: Customer-to-customer connection happens when there is an online platform where different individuals buy, sell, exchange products. Some percentage of these purchases remain for the website owner.
C2B: Customer to a Business model of e-commerce is applied when an individual offers products to companies.
In each of these models, security is a critical factor. Most internet businesses do very little to protect the privacy of their customers. However, people trust their data those who take care of and keep privacy.
N3 Mobile Applications
Mobile applications somehow work like software products. These are great platforms that provide benefits for the end-users. Besides, applications may be monetized to make sure they offer revenue for the owner as well. There are several ways of monetization and I'll introduce the most popular ones:
In-app Ads: Marketing specialists do their best to reach the target market. Guess where else potential customers may be found faster than in mobile applications. Location-based apps offer push notifications to people according to their geographical location.
Freemium: Freemium apps provide customers with limited access to the offered features. In case they like to use more, users should upgrade to a paid subscription.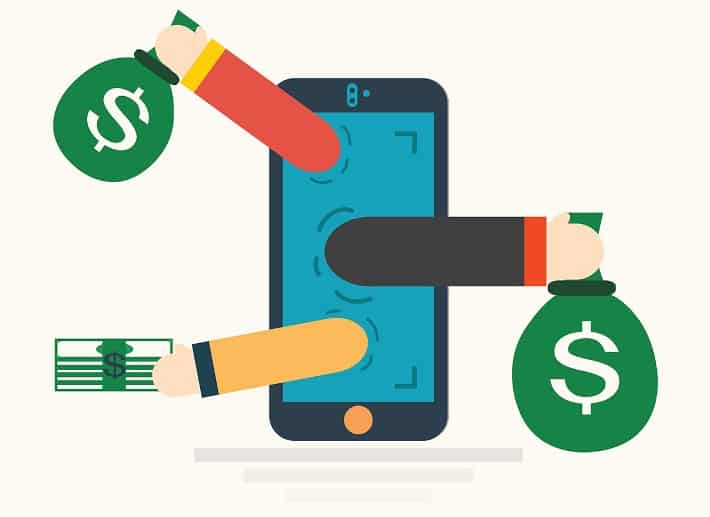 Free Trial: Using free trials, customers get full functionality for a set period of time. Once this time passes, they get charged in order to go on the experience.
Premium: To use these applications, people need to pay. Premium apps aren't possible to install for free.
Rewarded Ads: Such ads are much used in in-game applications. The users watch an advertising video and get for instance some coins, in turn.
Subscription: The subscription-based applications offer some features but with a limitation. For example, a music player may offer songs that are played randomly. To get the original version, users need to subscribe.
N4 Coaching and Consulting
Software products may work in various aspects of life. For example, in crisis situations when people cannot get out of their homes, online education becomes trendy. Eduction providers share their knowledge of experience through different online teaching sites. Such platforms provide opportunities for delivering online courses, coming up with live streams, and managing online classrooms.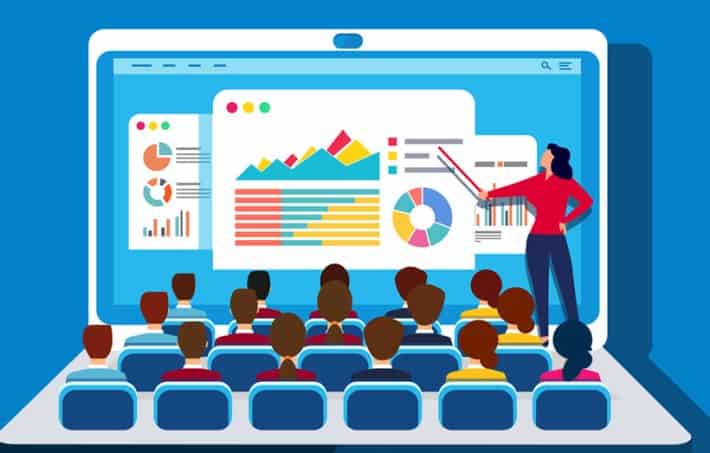 Such portals may bring benefits for schools, language centers, private tutors, as well as experts in various industries, such as fitness, health care, beauty, and many more industries where it may be possible to share and monetize skills.
So you can start coaching (e.g. life) and be one of the best life coaches.
N5 Blogging
These days there is an overwhelming number of bloggers worldwide. For some, it is just a hobby and they write for fun. Others take advantage of blogging for a business from a professional level.
The most common way to start is social media. Firstly, bloggers post on social media platforms like Facebook, Instagram, Twitter, and recently TikTok becomes very trendy. Once they are recognized, bloggers create their own blogs - web platforms that help to earn money from home.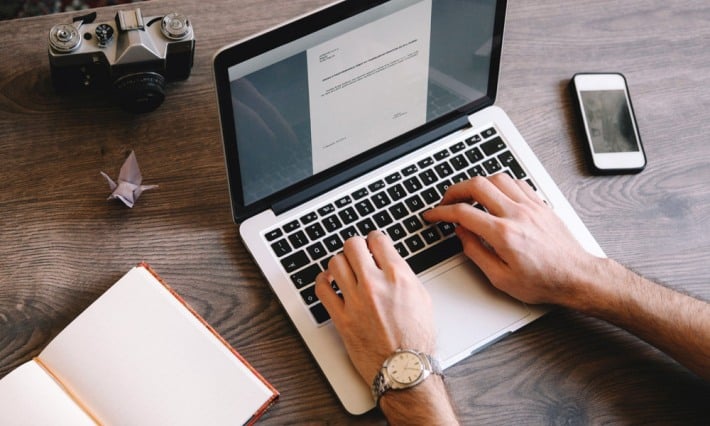 Some of the most common ways of how to monetize the blog are:
Online advertising (display, video)
Sponsored posts
Site sponsorship
Live events
Business/product promotion, etc.
Now, another version of blogging is also available. It's vlogging - video versions of blogs. Instead of writing text content, vloggers present videos. Such visual content is much more required and preferred by the audience.
N6 Drop Shipping
This is one of the widespread online business models. With the help of a dropshipping business, you can promote a wide variety of products offered by various producers. Once a product is ordered, you ship it directly to the buyer, earning a comfortable profit.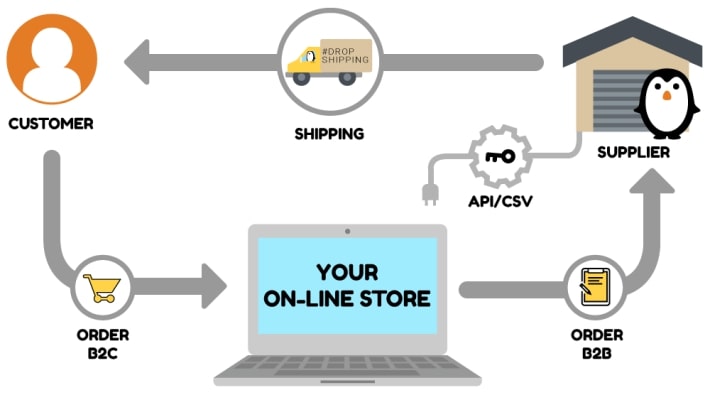 The most significant advantage of this business model is that it requires no risk. You don't need to risk your own budget. Sounds like you connect the buyers with the sellers, in return, earning significant revenue.
Final Words
All the above-mentioned internet business models may be great starting points. Each of these business models may provide you with a fully effective online career. There is no right or wrong choice. However, you are recommended to choose the one which is more related to your skills, experience, and preferences.
If you have a great idea but you are still confused, share it with us. We'll help you to grow in the digital platform. Maybe your idea is destined to change the world!
Article by: Vera Mirzoyan
Published on: April 02, 2020
Last updated on: May 23, 2022