5 Reasons why You Need an IT Consultant
We are well familiar with IT outsourcing as a global trend. But, the term IT consulting is somewhat new to the modern world. There are plenty of questions about consulting as an activity, which we will try to answer in this article. IT consulting is a set of complex business support activities. Simply put, it is specialized advice in the field of computer hardware and software. Qualified IT consultants allow enterprises to use the advancements of the information technology industry more effectively. You can obtain significant benefits when working with clients, as well as significantly increase profits. So, IT consulting is a set of work activities aimed at introducing, optimizing, and supporting automated reporting and budget management systems, improving the IT infrastructure, protecting the data warehouse, etc. IT consulting is closely related to business consulting since it helps implement information systems proposed by business consulting experts.
IT Consultant: Who are They?
An IT consultant is an IT expert who provides their experience and knowledge for a certain fee. Their main task is to understand what information technologies can give to a business: to understand what needs to be automated, what the effect can be expected as a result, as well as to choose a suitable IT solution and implement it.
IT consultant mediates between business and IT professionals. An IT consultant must understand what the core of an information system is and be able to choose what a particular business can take from it. Then they adjust these selected elements for the tasks and processes of the business. The configuration does not require the use of languages and special programming tools.
An IT consultant should also be able to communicate with the customer and achieve mutual understanding. Customers know what they like, for example, which operations should be executed faster. The consultant must realize how they can solve the customer's problems.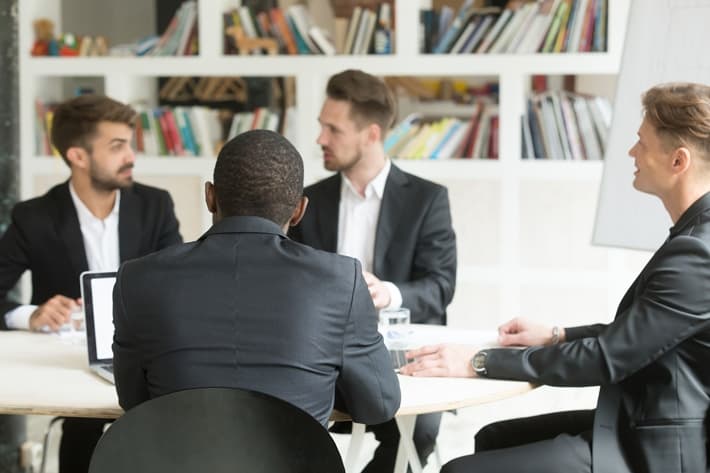 An IT consultant can work in consulting companies as well as in the IT department of a particular company - production, trade, service. Regardless of the place of work, the tasks of an IT consultant are to convey to the company's management information about what can be obtained from IT technologies, how to implement them, how much it will cost, and what result it makes sense to expect. In the case of a consultant working within the company, additional tasks arise - to organize the operation of the installed solutions.
Typical Responsibilities of an IT Consultant
Among the tasks of an IT consulting company is the creation and development of internal corporate information systems based on computerization, telephony, and other similar innovations. As a result, the introduction of information technologies into practice increases managerial efficiency, reduces transaction and production costs, increases control over the market situation, etc. Today, most companies use IT to manage their business on every level. Information technologies make it possible to make it more transparent, more manageable, predictable, and sustainable. A typical IT consulting service typically includes some of the following aspects:
Calculation and optimization of the financial side of the IT technology implementation within the company;
Improvement of business operations and processes within the company;
Creating a core IT infrastructure for the whole company;
Implementation of the necessary enterprise-level systems for a smooth run of inner operations within the company;
Assessment of the automation level within the company;
Benefits of Hiring IT Consultant
To stay relevant, businesses of various sizes and industries should have robust IT systems that support their business goals. It is also important to have a clear budget plan and a cost-effective plan of action that IT consultants will provide. Quite often, maintaining a fully equipped IT department is a little expensive and takes so much time that it becomes simply impossible for companies smaller in size.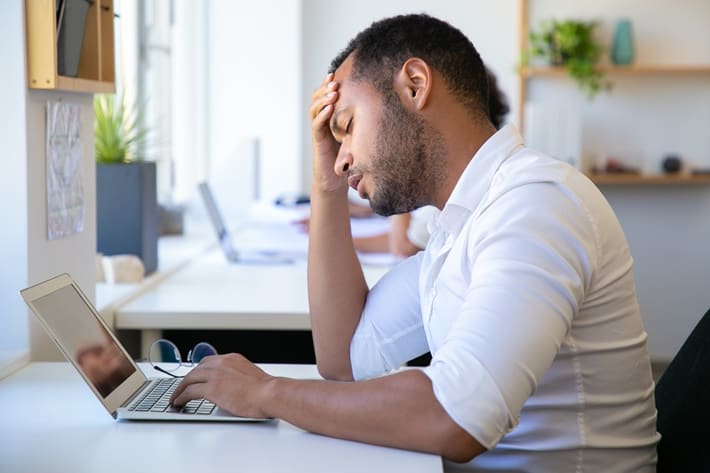 In this case, hiring an IT consultant seems like an obvious choice. For a fair price, such professionals are able to bring their value and expertise to the team. Any company that has ambitious goals regarding its growth should make its primary goal finding a professional IT consultant.
Below you can find some of the most prominent benefits of having such an expert on your team.
Benefit #1 – A Competitive Edge
It is a common thing for businesses to fail just because they did not manage to see the growing opportunity in time. However, with an IT consultant, the chances of becoming the first one to even notice an upcoming opportunity grow significantly.
Hiring an IT consulting firm will increase your chances to stay competitive amongst other players in the industry. Now is the time for the new technologies to change your perspective and the way you do business. It goes far beyond just leveling the playing field to stay on top of the mountain – it is something more global in nature. The IT services providers are keeping an eye on all the latest trends and advancements since they are more attached to the real world of emerging technologies. They know how to work with up-to-date software and network infrastructure technologies. What is more important, top IT consulting firms know what kind of technologies are not worth your time and money.
With an IT consultant companies will be able to build solid growth plans and promote their products in the most effective way. These specialists can help companies build strong processes so that they will be able to operate quickly and efficiently whenever a new opportunity arises. Hiring such a professional is also financially beneficial for startups as they get the chance to get a boost of their technologies without investing millions into it.
Benefit #2 – Improved Productivity
Companies that do not cooperate with top IT consulting companies on their staff are bound to be dependent on the trial and error method. They have no other option to find the right way to operate. Eventually, a great number of amazing specialists, apart from their primary duties, have to perform additional research. Such research is aimed to find new paths for businesses to grow and new processes that might improve productivity. Different virtual events are organized in this regard.
The irony in all of this is that one IT consultant could actually improve your company's productivity by just letting your specialists do what they do best. Instead, you will be getting the same valuable insight but without the drop in your team's productivity. By building better functioning processes within your company, an IT consultant will be able to provide a more efficient way for your employees to work.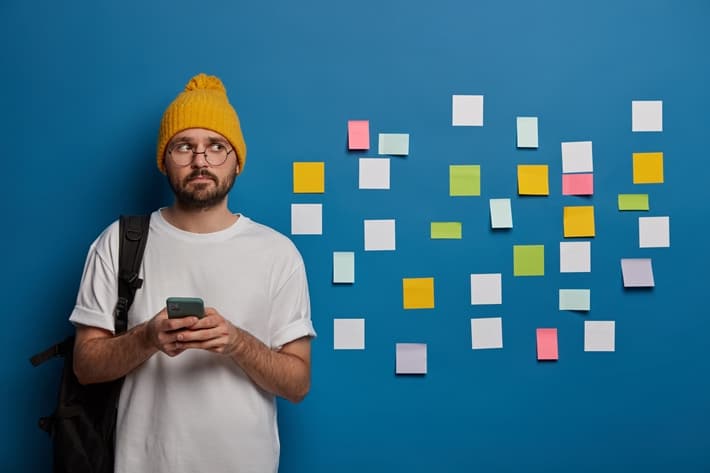 Also, by implementing new technology, you are more likely to improve the communication within your team, which also leads to a significant increase in overall productivity. There are many technologies that can give you the desired boost in productivity. For example, central database, internet connectivity, or file servers. An IT consultant can help your business implement all those functions correctly to get the highest boost of productivity possible.
Benefit #3 – Increased Employee Retention
Nowadays most companies have running tech equipment all the time. It is crucial that all these computers run flawlessly and without failures. Surely, your employees will be able to achieve higher levels of productivity when working with top-notch computers and software. They will more likely enjoy their work time too. With the best tools, employees might get more competitive, as nothing will be stopping them from performing at the peak of their abilities.
IT consultant is your go-to person if you are trying to enhance your IT department and your operations within the company. With this kind of specialist, you will be able to achieve your business goals faster and keep your employees' satisfaction level high.
Think about that – there is hardly a person who would want to leave the company that provides such amazing work conditions and allows people to work alongside the highest technologies. This way, by investing in just one specialist, you will be able to increase your employee retention rate and make sure that people, who come working for you for the first time, will stick around.
Benefit #4 – Gain Time to Focus on Core Business Functions
There are two things that no business can allow to waste – time and money. One of the ways to stop wasting time or money is to let people handle the job that they do the best. First of all, it is a bulletproof guarantee that the task will be completed with maximum effort and efficiency. Second, people tend to get distracted by doing tasks that are not their primary job functions. When we are happy with what we do, the results speak for themselves. It takes time to figure out IT, and as we all know, time equals money. Research and development of various new solutions, working on the mainstream technology implementation, and fixing issues are the tasks that a non-IT person should attempt to handle by themselves. Otherwise, it will end up being an extremely inefficient and time-consuming activity. Letting an IT service company handle your IT tasks will free up your time and allow you to focus on what's important and where you can apply yourself better.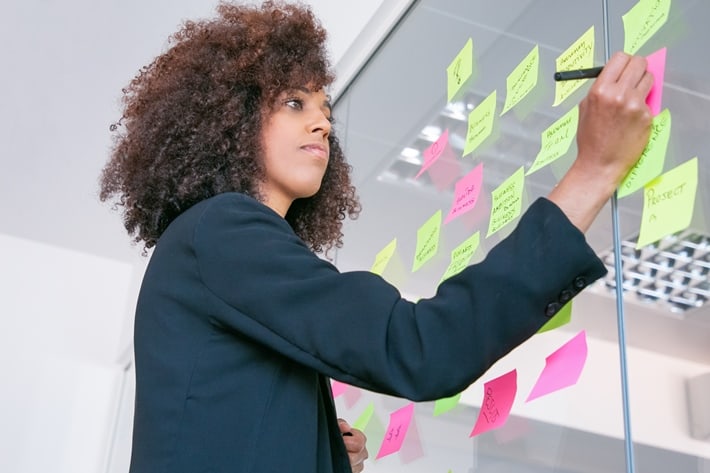 When the business has enough time to focus on its core values, sooner or later, they begin functioning steadily enough without intervention, even for a short period of time. This is when the company's top managers are able to think of
Benefit #5 – Reduce Cost and Control Expenses
When it seems like your IT department starts consuming their yearly budget in about half the time, it is a sign that you need to outsource a part of the tasks to an IT technology partner. IT should be manageable, predictable, and sustainable in terms of operational costs. However, transferring the projects over to an outsourcer is rarely a purely budget-cutting-driven decision. You can save quite a bit of resources with it, but it's not the best practice to judge the provider just by costs alone. This works well with the smaller companies who don't have millions of dollars to spend on IT. Instead of growing the in-house team, consider delegating the coding work, for example, to an IT consultancy firm and have your in-house senior managers handle the communication between the teams and work on a strategy. In addition to that, such overheads as recruitment, vacations, sick days, turnover, and other day-to-day managerial tasks are no longer your responsibility.
Final Thoughts
There are three levels of IT consulting: audit consulting, applied, and strategic consulting. They differ in the level of tasks that the customer sets for the consulting firm – from tactical and minor to strategic. The lower level is the processes consulting. An IT consultant looks at the existing tech process in a company, identifies their weak points, and proposes specific changes. He answers the question: "How to adjust the existing processes to get a good result?" The revision of processes or systems, the introduction of new functionality or technology are among the core tasks.
At the middle level - within the framework of architectural consulting - the main thing becomes the answer to the question: "How to build or rebuild a company's IT architecture so that it is most effective within the framework of the existing business model and company goals?" This is no longer pointed towards individual processes. But, with the entire system of the company's activities. The IT consultant finds out who is the holder of each of the business processes in the company, what problems exist, how the IT architecture reflects the organizational outline of the company and then refines the existing architecture.
Strategic consulting is the highest level, the level of strategic change and digital business transformation. At this level, IT consulting does not work with specific technologies. But, with strategic decisions and business model restructuring. The higher the level of consulting, the less it is focused on particulars: particular systems that can be implemented in a company's IT infrastructure. But at the same time, each decision or proposal has a significant impact on the results of the customer.
Article by: Guest Blogging Team
Published on: May 11, 2021
Last updated on: May 11, 2021