14 Expert Tips to Boost Brand Reputation Management with SEO
Have you ever considered how to boost your business forward? Especially, in the current digital age, every business owner takes this into consideration to establish an online presence, reach a wider market and get more opportunities. To make this come true, some chose to cooperate with IT consulting services others focus on creating a project roadmap and go on working.
What is Brand Reputation Management?
Brand reputation management is the method of shaping consumer perception and their opinions of a business.
It is the act of monitoring, managing, and molding a business's outlook favorably.
This is done so that a company reaps benefits financially and in terms of future growth as well.
When it is done for a company's online profile, it is often termed as online reputation management (ORM) or online brand management.
In ORM, businesses need to be mindful of what search engines like Google and Yahoo think. And this can be achieved by practicing SEO tactics which are considered to be of utmost importance today.
Getting Google's appreciation means a top page rank on the search engine results page. This tells us that Google values your webpage as a source of relevant, authentic information which it wants its readers to access easily.
But there are many parameters like page speed, bounce rate, website design, backlinks, keyword search, image optimization, and more to master to get to that position.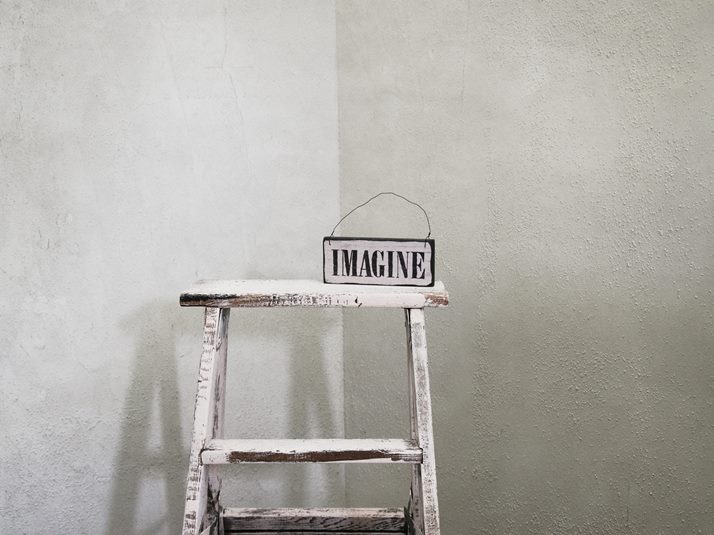 When Google thinks highly of your website, so will your users. This does a lot of good for your reputation, brand exposure, and awareness.
Tips to Boost Your Reputation Using SEO
1. Always Opt for Backlinks from Reliable Sources
A backlink works like a letter of recommendation. It brings users from other websites to your own. It is a link back to your content, blog, etc., from an external website.
Google considers backlink building as one of the most crucial page rank factors. It always features among the top five ranks.
It increases the authority of your website, which goes on to boost your SERP ranking. This is why it is of utmost importance to create backlinks from reliable, relevant, and Google-approved websites.
Generating backlinks from spammy websites, private blog networks, exchanging services for links, bulk guest posting, and comment sections are black hat SEO methods.
Websites that indulge in such behavior are punished by Google and immediately lose their hard-earned reputation.
Instead, focus on creating knowledge-rich, optimized content with relevant keywords and pitch these to websites, bloggers, journalists, SEO experts, and online marketers in your niche. Do not forget to pay attention to the local SEO as well.
2. Never Compromise on Content Quality
Producing authentic, quality content is the most crucial method for a thriving online business with a good reputation.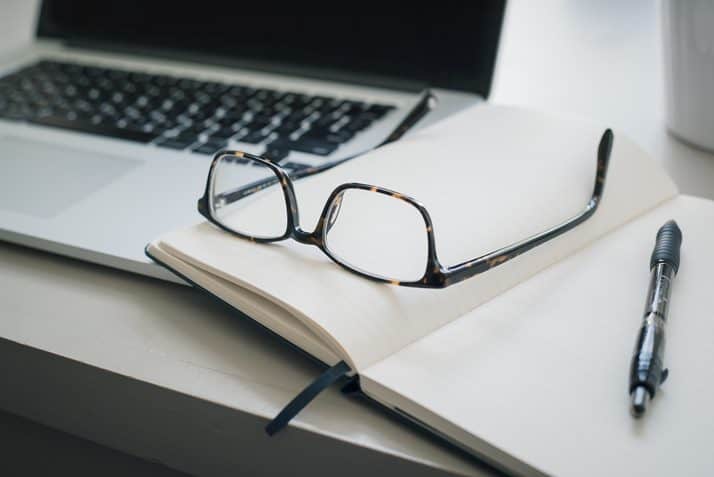 SEO metrics cannot be achieved if the content you generate is irrelevant, plagiarized, or unrealistic in any manner.
But this is also one of the most accessible parameters to correct. Invest in hiring talented content writers and creators. Reach out to freelancer writers, SEO writers, bloggers, and social media influencers for this purpose.
First, understand your niche, target audience, and their needs. Do extensive research to get this information. Then liberally fill in keywords that are trending in your industry.
And blogs or articles aren't the only forms of content. Metadata, alt tags, description tags, and pretty much every word on your website qualifies as content. Hence optimize it with relevant keywords.

3. Do In-Depth Keyword Research
Keywords are words users type in search engine bars to find a particular service, product, or information.
They function like tail lights of a vehicle. Keywords help in successfully guiding your target audience to your website.
They help tell online users about your goals, motto, product, services, ideology, and more.
Hence, it would be best to find the right words to use that work for your niche and industry. There are tools created by many SEO-centric companies like Moz, Semrush, Majestic, Ahrefs, and more.
Check out Google trends to find trending topics to write on and infuse them with keywords found using the above tools.
Keep an eye on keywords used by your competitors as well.
4. Optimize All Content for Keywords
Just blogs and articles aren't the only form of content. Everything from customer reviews, product descriptions, and sections in social media platforms to metadata qualify as content.
Hence, don't forget to include them in all relevant places, wherever content plays a role. The more places you add relevant keywords, the more chances of your business being recognized by users.
This includes optimizing your metadata, alt tags, content on social media, blogs, wherever content is relevant on the website.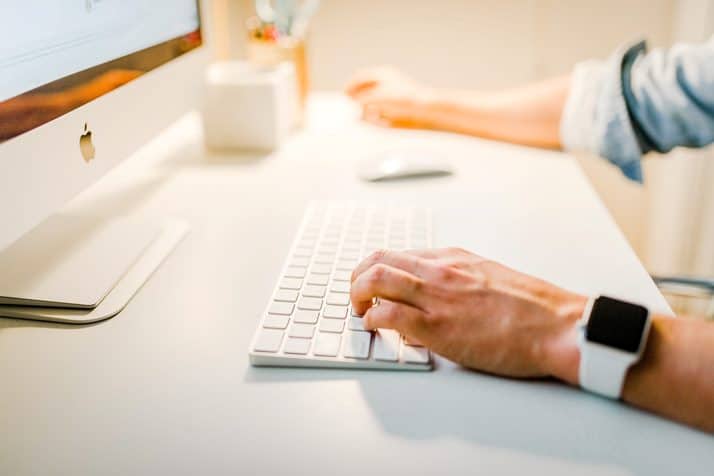 Creating an URL that contains relevant keywords is also important to remember. It is the first thing people notice while browsing through a SERP.
However, do not drown your content in keywords. This is looked down on by Google and is considered a cheap trick to boost your overall online presence and rankings. Google automatically demotes such websites.
5. Tie All Loose Ends to Attain Maximum Page Speed
Under half a second to two seconds is the excellent time for page speed. Webpages that take more than this time to load have already lost customers to their competitors.
This is one SERP ranking factor that never loses its importance.
It is very crucial because the patience of online users has become more and more thinner over time. They want answers, and they want it quick.
Other vital parameters like dwell time and bounce rate depend on page speed. The faster your page loads, the longer users remain on your website.
Eliminating all 404 error pages, optimizing image and video, compressing visual content, connecting to many local servers- are some of the effective ways to ensure high page speed.
6. Push for Customer Reviews on Multiple Sites
Customer review is a powerful weapon to mold your online reputation. Word of mouth is by far the most effective method to gain the trust of users.
It adds a human element to an otherwise computerized process. Hence, people value these in high regard.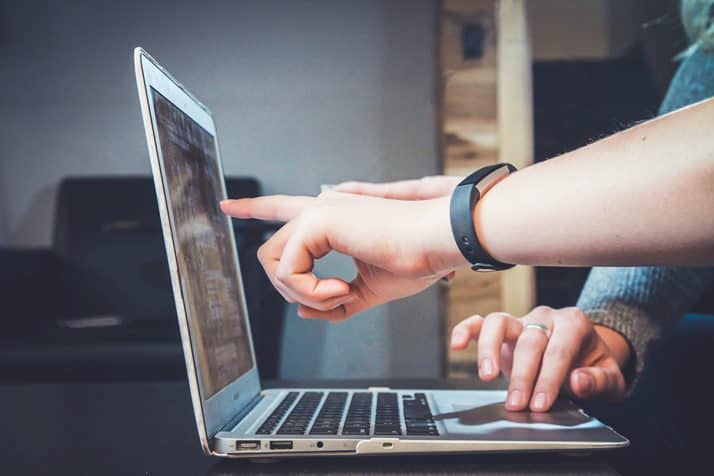 According to a Bright Local study, 70% of online users will submit a review when asked. So, all it takes is a polite email or message notification from a company.
Urge users to post reviews and share their experiences on more platforms than just your website. Some crowdsourced listing websites are TrustPilot, Google Reviews, Facebook, Yelp, Trip Advisor, Foursquare, and more.
7. Learn to Stay on Top of Negative Reviews
No methods exist to shield a business from negative reviews completely. The best approach to adopt is to be prepared to deal with these.
Negative reviews are extremely time-sensitive. The situation needs to be de-escalated before it can cause serious harm to one's reputation.
Please make sure you quickly reply to the comment, reassure the customer, explain what action the company will take, and reach out to them personally via email or text later.
Look at negative reviews as constructive criticism and nothing more. And it is a trust test of the effectiveness of your customer care services as well.
Customers want to be heard and their complaints to be addressed. Companies that do this can escape the wrath of negative reviews and learn something from them.
8. Invest in a Robust Social Media Strategy
Instagram has one billion active users. Facebook has 2.89 active users, while 206 million active Twitter.
The reach these platforms have is undeniably massive. And this is why one should invest in social media marketing.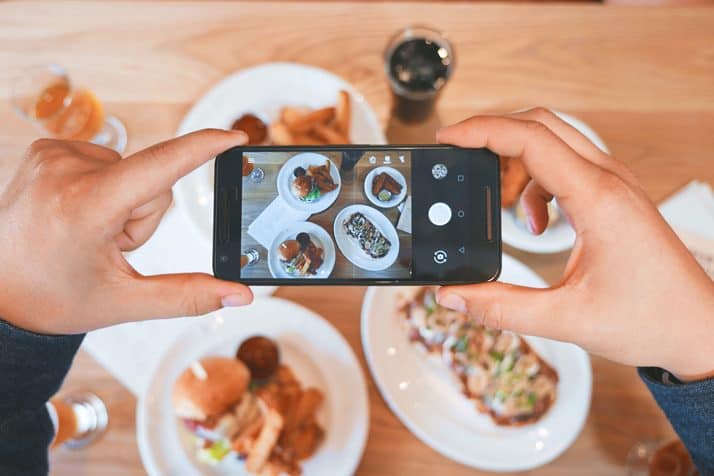 These platforms are the best way to connect with your target audience with the millennials, Gen Z, and Gen X population.
Make sure the front page of every social media handle is optimized for keywords and is written in a social media-friendly manner.
As this will act as the face of your company, design it with care.
Make sure you actively respond to comets, shares, and likes. Follow loyal customers, influencers, experts, and competitor websites on these sites to know what's happening in your industry.
9. Get Your Company Listed Online
Creating a Google My Business account is imperative to have a thriving online portfolio.
Your company's existence becomes apparent to the search engine and its users in this manner. It is an easy process and takes only a few mins. This way, your location gets activated and brings you, local clients looking for services in your industry.
Also, as search engine page results take the most priority on Google, other negative reviews and problematic issues get sidelined to an extent.
And listings don't end with Google. There are several other popular platforms like Yelp, Bing, FourSquare, Yellow pages, and more. For each specialization, there are separate sets of platforms for dentists, doctors, lawyers, etc.
Though listings do not directly affect SEO, they are great tools to increase traffic and trust. And both of these contribute to page rank.
10. Tap into Local SEO
Local SEO is a brand of search engine optimization which builds online popularity for small, medium businesses that work out of a particular geographical range.
Clients are people from nearby neighborhoods, and your services are focused on regional sales rather than international ones.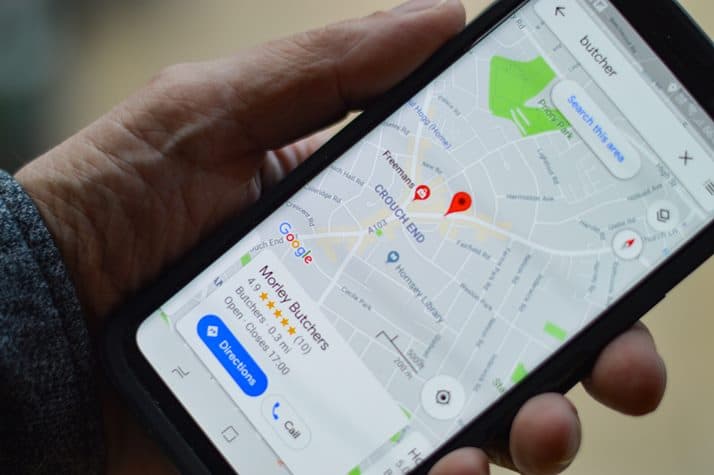 Doctors, lawyers, and dentists are the three professions that have a lot to take away from employing local SEO techniques.
It helps majorly in establishing trust, expertise, authority, and sign of familiarity. Your keywords will have names of towns and cities and get picked up by 'near me' searches.
Getting listed on Google My Business, adding store location to Google Maps, having a mobile-friendly web design, optimizing text and images for location are effective methods to enable local SEO.
11. Constantly Monitor Your SEO Performance
As much as brainstorming new projects and executing them to perfection is essential, so is monitoring the results of all campaigns.
Most companies fall short in this category. Unmonitored progress is as good as untapped progress. If errors and shortcomings aren't zeroed in on time, your page rank will take a beating.
Consider taking the help of SEO monitoring apps to do this. They are affordable, precise, and give results based on advanced analysis.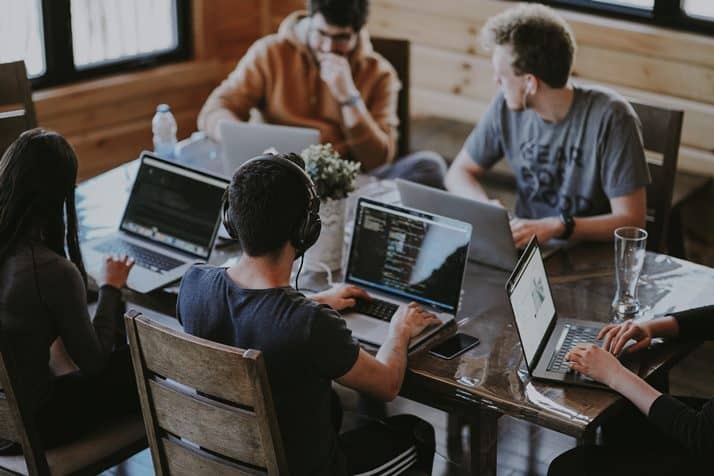 Google Alerts, tools provided by Mention, Ahrefs, are some excellent choices that monitor results in real-time and send alerts for keywords used by your competitors.
Keep an eye on negative reviews on all platforms, actively create email campaigns to attract new customers. Try getting a review management software for adapting a more effective way to deal with criticism.
12. Make a Consumer-Friendly Website Design
This is one of the most critical factors to ace your SEO. Other game-changing factors like dwell rate, bounce rate, and click-through rate depend on this.
This will decide the amount of organic traffic to your website. Google holds this in high regard.
Hence, make the design user-friendly, simple, and easy to navigate. Place the call to actions buttons in prominent and eye-catching places. Follow up on customers who visit the website but didn't make a purchase.
Don't forget to activate on-site SEO factors like interlinking, backlinking, optimizing tags and content, compressing images, and more.
Also, make sure your page speed is less than two seconds. Eliminate all problematic error pages for this purpose.
13. Don't Hesitate to Get External Help
There are plenty of tools in the market which could set a smooth sail for your SEO goals.
Thanks to SaaS technology, cloud computing, and software development, people have created external tools for every factor that supports SEO.
Due to the influx of a large variety of such tools, prices have become more affordable.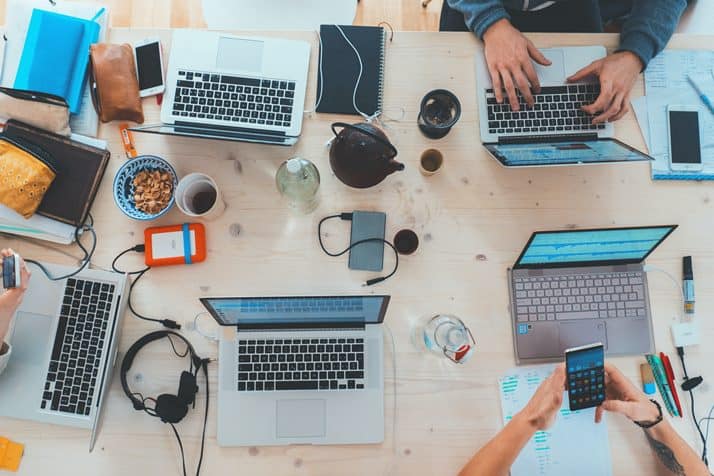 Everything can be accessed and stored on the cloud, making them Covid friendly as well. It lessens the strain on the workforce and enables a smaller team to monitor its workings.
There are tools to build and monitor backlinks, increase page speed, find suitable keywords, keep an eye on Google rankings constantly, social media strategy, find and connect with relevant influencers and much more.
Decide your budget and make full use of these tools to reap maximum benefit.
14. Work with Influencers, but Choose Wisely
Influencers matter a great deal in social media marketing today. They are famous figures, experts in their field and have grown a faithful following in online spaces.
Working with influencers means the company gets to borrow the trust they have created with their followers temporarily. Studies show 80% of online users are bound to purchase after viewing content generated by influencers.
Another significant advantage is that influencers are great content ideators. If given a broad idea about the project, they will develop campaigns, articles, visual content, interactive sessions, and more.
Capitalize on this by taking the help of apps like Followerwonk, Pitchbox, Unbox social, Buzz Sumo to find and connect with relevant influencers in your niche.
Importance of Reputation for SEO
1. Build Online Presence
Having a good reputation boosts your overall online presence to a large extent.
You will automatically become one of the brands in your industry that needs to be dealt with seriously. You will rise to the position of a competitor.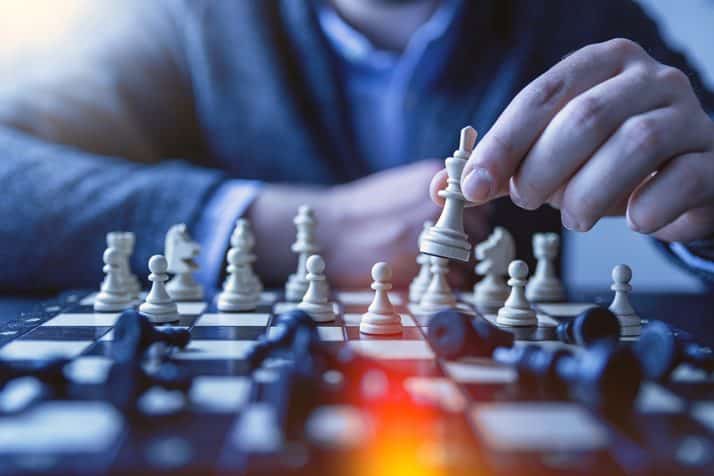 A robust digital marketing strategy means increased organic traffic, satisfied customers, better customer care, more product visibility, and more. Your brand will also be looked at as a powerhouse of the original information.
This does wonder for SEO. Google wants such websites to be on its server. Its primary purpose is to provide helpful, genuine information to its users. It will reward you accordingly with better visibility via a higher page rank when you qualify for this.
2. Build Trust with Customers
Trust is crucial to have a successful online business. As the human touch is missing in any eCommerce business, it is even harder to establish trust.
The presence of hundreds of companies with the same agenda and products as yours doesn't make it any easier.
This is where SEO is needed most. It helps in making your website appear credible and trustworthy.
Google is the second most used search engine as people trust to get a solution to their predicament. Hence, Google looks out for them by displaying only the most authentic content. It is a matter of trust-building at every stage.
Social media strategies, influencer marketing, review management have no direct effect on SEO but are crucial to establishing trust with search engines and customers.
3. Make Lead Generation Easier
Lead generation is an integral part of sales marketing. Building a solid customer base is necessary for any business to grow. Yet again, trust plays a vital role here as well.
Having an excellent online reputation and customer service will make people purchase more than once. They also indirectly become a mini brand ambassador for your company by spreading the word about their experience.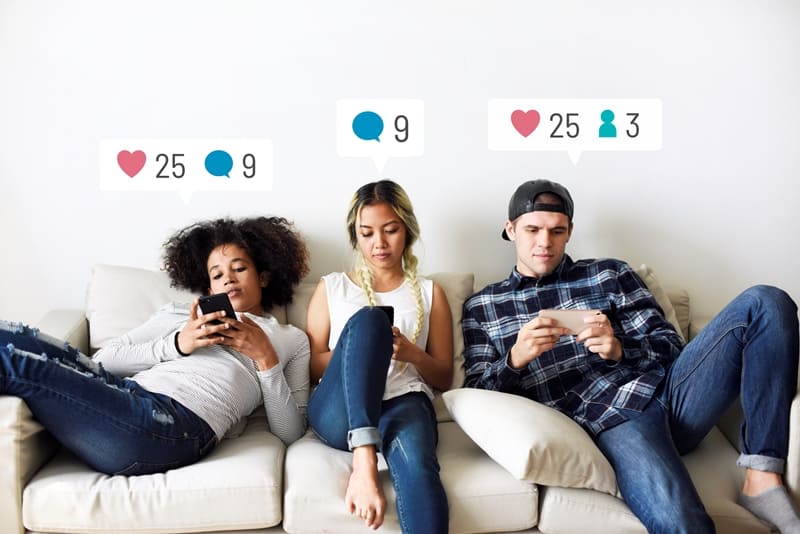 This has a direct effect on ROI and overall profits as well. A good reputation always leads to lesser negative reviews and comments on business listing platforms. Even if this happens, your team will be equipped to handle it without losing customers or hindering future expansion.
4. Enhances Brand Awareness and Exposure
Online reputation management needs to be of top priority for ensuring maximum brand awareness and exposure.
People will get to interact with your brand only if the search engine approves. This is where SEO is needed. To prove your authority, you need to implement SEO, and this directly impacts your reputation.
Online marketers often say the brand value has no monetary value as it impacts ads or SEO. But it gets the necessary attention from a niche audience to earn trust from search engines.
Brand value and exposure have complementary effects on SEO which needs to be focused on.
5. Reputation Builds Profitability
Every positive review or social media comment brings the customer one step closer to making a purchase. It brings the company closer to getting a new customer also. Hence online reputation has an unshakable hold on ROI and overall profitability of any E-commerce.
Studies say a business will lose 59% of its customers if it has too many negative reviews on the first three pages of Google.
It is not without reason that people say, 'It takes 20 years to build a good reputation and only five minutes to break it. ORM is a vital part of any digital strategy because it influences a client's buying decision.
The loss of not investing in ORM is far too much in today's digital era, where even a lack of reviews can send a wrong signal.
More trust with customers translates to more purchases and new leads, resulting in more significant profit.
Article by: Vera Mirzoyan
Published on: August 27, 2021
Last updated on: October 26, 2021