Top 8 Steps to Create a Project Roadmap
Have you ever thought about successful products or the way they reached that success? You should have heard many times that behind any successful product there is a great idea. Of course, a good idea is the basis of success but a lot depends on the process of the project management. This includes the ongoing stages during which all the actions, tasks, and assignments are planned and organized. In order to achieve the expected results, it is recommended to create a project roadmap and follow it. But first of all, let's understand what is a project roadmap?
Project Roadmap in Project Management
Definition: In the project management roadmap is an overview of the project goals as well as the deliverables. Usually, it is in the graphical form used as a helpful tool to manage the expectations and preferences, make the process as well as the communication easier to understand.
Roadmapping is a process that enables a group of people (the project team) to explore a topic based on where they are now and where they want to get to. This is implemented by forming a plan on how how to get there. Through this process, you take into consideration several points:
Why do you need to take action?
What do you need to do?
How should you do it?
How long should you continue?
Step-by-Step Guide on Creating a Software Project Roadmap
You cannot reach great success when you do not know where you are going or which challenges and risks are possible through this road. The same is possible in the case of working on a product without a roadmap. Of course, we will discuss the beneficial points of a project roadmap below, but first, let's check out a general guide of the overall process. I have identified all the essential steps to take into consideration when creating a project roadmap. Let's check them out.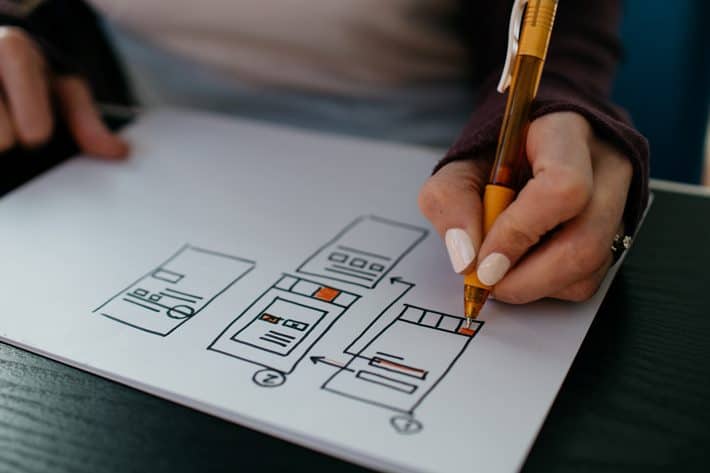 Step #1 Determine the Destinations
At the first step, you should think about the "why" of your product. Why do you want to make it come true? What are your goals and expectations about it? First of all, you need to know what product you want to create and which objectives you have to achieve. Of course, these goals may be changed along with product growth. So, it is natural that they are not the same in the end.
The goals will also help you identify whether or not your product will stand out in the pool of competition. A clearly defined project goal provides a solid foundation for the roadmap and increases the chance to succeed. Once you have defined the goals, start thinking about the ways to achieve these goals. In some cases, you will need additional support to overcome the process and gain the best possible solutions. You may need to cooperate with a professional development company that will consider your business needs and requirements and offer appropriate solutions. If you already have your project idea, get in touch with us.
Step #2 Know Your Audience
Any project is created for a target group of people and human-centered design is very essential to offer results that are useful in this target market. You should identify this group of people and keep their expectations and preferences in your mind. It will help to understand how to reach your goals so that the results be satisfying for the audience as well.
When you clearly imagine your potential users' requirements and motivation you will create the project roadmap easier and more reasonably. Your roadmap is expected to convince the team that the project meets the expectations of the audience and prove that it will achieve success. It should give them the confidence to persuade potential customers and honestly believe in its value.
Step #3 Set a Budget and Deadline
When working on a software development project, it is essential to set a budget. If you do it in advance, it will be easier for you when, for instance, discussing it with the development team. It will help you decide on the waste amount of tools and technologies. For instance, if you want to create an app and you have set a budget, you will immediately realize what is better for your budget native or cross-platform application.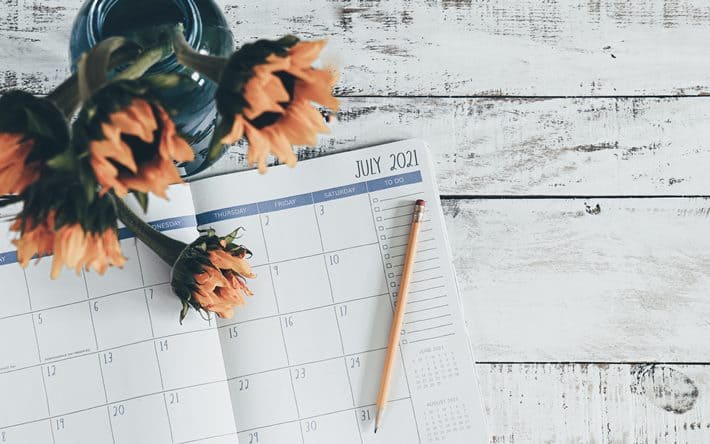 Once the budget is set, look at the timeframe. It is not required to be deeply in detail. You will just need to include all the goals in the timeline chart and provide some information related to the start and end times. Activities that are set according to a specific time are better implemented and follow a logical order. So, the activities should be implemented according to a logical order.
Therefore, make sure your project roadmap does not go deeper in the future. If it takes a longer time, you will not be able to set a specific timeline and even predict accurate data. In such cases, however, you may divide the timeline into smaller phases.
Step #4 Identify the Key Deliverables and Milestones
In this process, deliverables are items or elements in the project scope that must be delivered to complete an action and successfully pass a stage of the product development. Such elements may be considered to be the result of goal-oriented work. Deliverables are connected to the milestones but there is a difference between them. Milestone is a very specific point in the product roadmap when a very essential task or phase which may be a goal is accomplished.
So, identify all the deliverables and milestones and also define how they will support the successful product development process. These points have a crucial role especially, in developing an extensive project as they highlight the most essential points and the whole map will be easier to read and understand.
Step #5 Evaluate the Risk
Any project implementation depends on some risks that worth to be considered when working on the project roadmap. Pay great attention to the highest risks and make sure to consider them when setting goals. These risks must be related to internal or external sources.
Consider what may cause the risk, what it will be like to face the risk, how long it will take, what problems may occur or what consequences it may arouse. Make sure that you choose only the risks that are crucial to overcoming and not possible to avoid. In this way, you become aware of all the scenarios and be ready to overcome situations.
Step #6 Create Roadmap Mock-Ups
When you have all the required information data, the time comes to create a mock-up. This is a good choice for making the decision-making process easier and helps to imagine the overall appearance of the roadmap. In order not to waste your time, you may rely on the traditional "pen and paper" version to create the mock-up. Once the points are double-checked and sure, pass on and work on the digital version of the roadmap.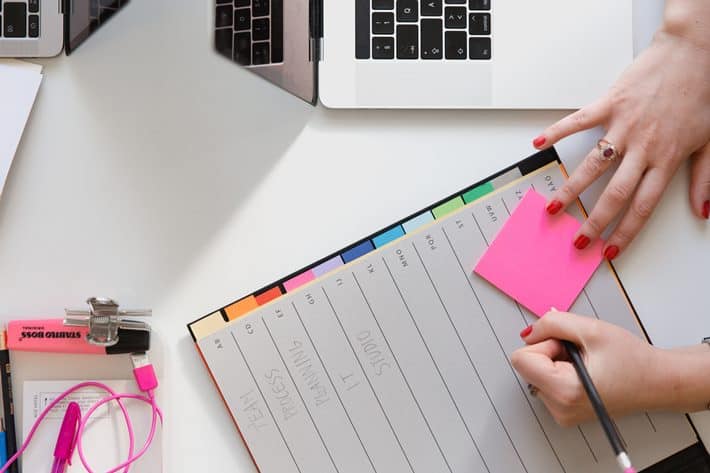 Keep in your mind that the more you work on the mock-up version, the better you will understand the situation and it will become easier to create the project roadmap as all the points and elements are considered in detail, you have defined all the milestones, and know all the possible risks.
Step #7 Share the Roadmap with Stakeholders
When the project roadmap is available, share it with people who work on it. You do not have to immediately present all the points in detail. Start from the beginning. In this stage, you should discuss with the team members and realize whether or not the expected functions and features are realistic and achievable. Do not forget to consider the budget and time. Such an approach will help you avoid misunderstandings and the worst that may ever happen - the cancelation of the project later. At the same time, you will earn the trust among the stakeholders who will believe in the success of the project. This is a critical point to prompt the product forward.
Step #8 Always Be Flexible
The world, especially the technological industry, is constantly growing there are always some changes you may have missed when planning the project development life cycle. Keep in mind that a roadmap is a document. It lives as long as the project does, and once created, it should be continuously kept updated. Your project roadmap is on a constant journey, especially if we speak about a software project - the one which operates in a highly variable environment that sometimes takes unexpected turns.
Follow the current trends and update your roadmap so that it corresponds to the time tendencies as well as the schedules set in advance. If you find a balance in changes it will be even better. Too infrequent changes mean you miss on some opportunities for your project and fails are inevitable. Too frequent updates may cause losing the confidence among the team members and decreasing their efficiency to achieve the long-term goals in the roadmap. So, keep the balance and flexibility on your project roadmap updates.
Benefits of Roadmapping
Creating a project roadmap will help you follow the changes and track the processes. So the process will be easier and the results will be better and measurable. Now, let's discuss some benefits of road mapping that will be strategic for your product.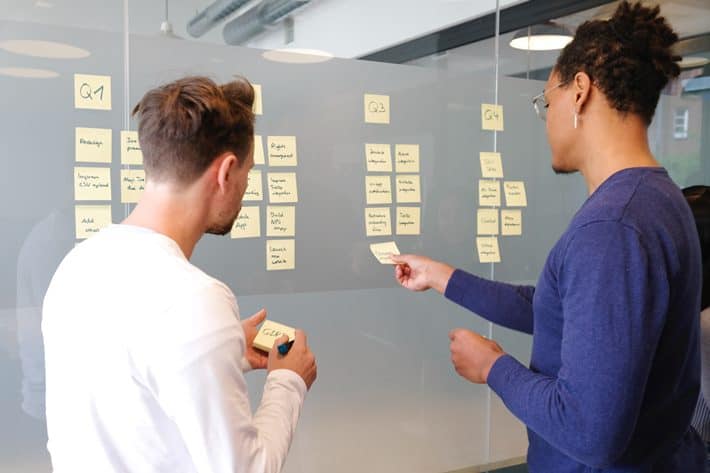 #1 Collective Knowledge
It brings together expertise from across the organization to look at the future of the chosen topic. Team members work together to create a visual map towards their dreamed future and functionality. In this process, decisions are made through a highly collective environment encouraging participants' engagement and assurance as well as an understanding of their role in the wider picture.
#2 Opportunities and Challenges
Road mapping provides the platform for new ideas and opportunities but it can also highlight potential barriers your organization may face. You should have analyzed the market deeply, in order to realize what to expect and be ready to overcome challenges. Ignoring such barriers may result in costly or poor decisions being made.
#3 Integration
Road-mapping can integrate with other tools to bring additional knowledge and understanding in key areas. For example, you may consider different points and areas that may have influenced the roadmap project management. Then coming back to the roadmap, you may display the insight with other approaches as SWOT analysis or something you find appropriate depending on your organization's needs.
These insights help you to make better-informed choices improving your chance of success.
#4 Flexibility
It is the flexibility that means that you can use road mapping for the most challenges and problems. Whether you choose to focus on a specific area like product development, innovation, or functional strategy or on an organization-wide business strategy, this is used across many organizations and industries. And, it is scalable. This means that it can be used for almost any challenge you face.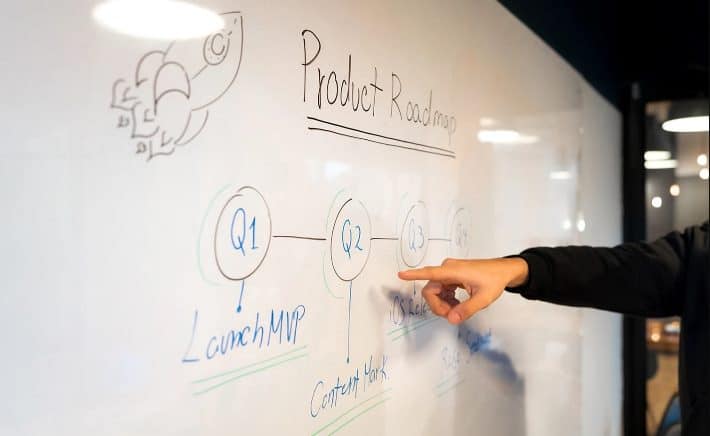 #5 Efficiency
Workshops can be completed in a day so that you can get quick wins with minimal time and resource investment. This can help with gaining commitment to the process within your organization.
#5 Responsive
The speed of the approach also helps organizations become more responsive to internal and external changes. For instance, road mapping workshops are held to adjust strategies in the light changes of the markets.
To Sum Up
Good ideas need to become successful projects. Once you have a great idea, you have all the potential to become one of these successful project owners. You may use this potential and achieve the height you have always dreamed about. A project roadmap will be an additional help in this process. Make sure you follow the above-mentioned steps and create a trustworthy project roadmap. This is the foundation of upcoming achievements and wins.
Good Luck!
Article by: Vera Mirzoyan
Published on: July 30, 2021
Last updated on: January 06, 2023