Business Process Documentation: Top 5 Benefits
Building a business is already hard. There is so much to do in so little time.
But the challenge does not stop there. With time as your business grows, the complexity of your business operation grows too. Not documenting the business process becomes a huge challenge when you think of scaling.
Think of it like this. When your operations team recruits another 70 employees, is it feasible for you to dig data that is 2 years deep? But you cannot give the task of performing a particular task a pass? So, let's say you even did go for file hunting. Then, how much time did you lose in doing so? A well-written document makes sure that each of your employees, new and existing, has access to critical information about the process operation whenever they want without impeding the momentum.
Still unsure of your merits of a business process documentation? No worries. We have you covered.
This post will help you realize the actual benefits of process documentation and how using the software can help you leverage that for your business. Additionally, you will be able to get hold of the best performing documentation saas of 2021.
What Can A Business Process Documentation Do for Your Business?
Is a business process documentation setup needed? This is often the first question that startup founders and c level execs ask in their board room meetings. If you have asked the same, it is entirely natural.
But let's start with answering that. Short answer, yes. In a startup landscape, when manpower is low and tasks many, documentation might not seem to be the most critical task. But think again. How do you handle management after you see the light at the end of the tunnel? Will you not need a standardized operating system that abides in your production qualities and operations? Is it even possible to hand train all your new employees the same way you did for your first 15 or 20 employees? A lot of your productive work can be consumed by unproductive, just to-do tasks. As a result, your whole team can suffer burnout.
Here are the areas where a documenting process can help you.
1. Superior performance
The first area where process documentation is it affects performance positively. A lot can be done from minor improvements to significant alterations over the collected data from the BPM solutions. Following are a few ways it augments performance.
a) Minimize data redundancy
A BPM tool provides complete transparency in business processes with a window to error detection. This allows businesses to optimize their resources. Process automation is a vital part of this stage. But this is not all that a BPM does for your startup. It takes the ambiguity out of the operations system. This means the next time any of your team members has a question in mind regarding tasks or job roles and deadlines; there would be no fuzzy answers. The document is their one-stop answer to all. It is the knowledge base for all of your stakeholders.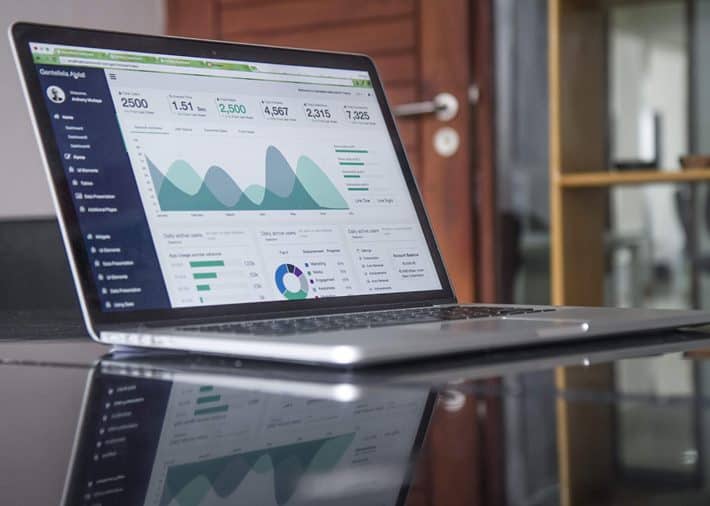 b) Supports your growing needs
The business landscape changes faster than anyone predicts. This means what outperforms today may not be the optimal solution for your business tomorrow. To solve this, the first element when you choose a strategy or a tool is the nimbleness of it. If it fails to be agile, it fails at the first criteria to be your go-to tool. A BPM software exactly alleviates this problem for your business. It grows with you. You can always customize the BPM system to optimize your real-time resources and meet the needs of today.
2. Higher productivity
Every business suffers productivity issues no matter how well managed they are. This means having a one-stop dashboard that can track the curve month after month based on real-time data can improve per capita quality work. A BPM precisely targets this goal. Here's how it does that.
a) Improves teamwork
If you need to build a successful product, collaboration lies at the heart of your product development. After all, your team cannot work in silo mode. To get the work done while maintaining speed and quality simultaneously, you need more than just traditional communication channels. Putting message alerts and file-sharing systems can improve communication by exponents. It makes sure all your team is tied under one vertically integrated communication system making changes in the documentation guide makes it available centrally for all your team members to be updated about it in real-time.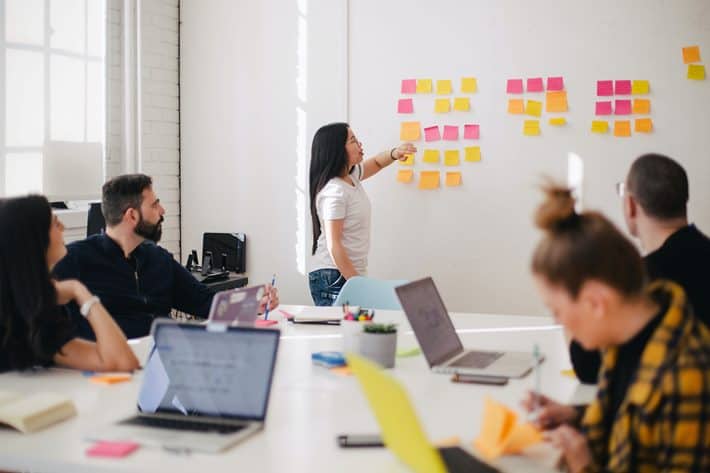 b) Exclusive control of operations
Having the leverage to control the operations system helps keep the process neat and fosters better protection any day.
With BPM software keeping administration on point is dirt simple. You can update the knowledge base with exclusive control from creating documents assigned for specific job roles to team-specific sub-knowledge systems. This means no issue of tampering with the process by unauthorized access. If you are a SaaS company using a software project documentation fits your bills too.
3. Deeper training
Your documentation guides or knowledge base is more than just a quick internal knowledge base wiki to your teams. It is an excellent solution to new onboarded employee training.
In fact, you can speed up your training process significantly by this. Having an updated process document to explain daily tasks is an effective strategy for team hiring. It also reduces unnecessary conversations with seniors and improves the quality of conversations between team members. In short, you can experience a vast improvement in decluttering the communications while delivering a better employee experience.
Your document can double as the task checklist needed to be performed daily. What more?
Training your onboard employees just joined with a documentation guide makes it part of their work culture to maintain documentation. This means they will be more adapted to your operating system.
4. Robust marketing
The benefits of a documentation guide might not be so obvious, but your marketing campaigns can profit a lot from your documentation guide. The only question is how?
For any marketing venture to be successful, understanding the core of a business is critical. This means the audience persona, the product market, vision and mission of the business, and the top competitors; all this information is not just used once but consistently for each campaign your marketing and sales teams pull off.
Having them, handy helps them develop campaigns optimized to stay in the best interests of your business goals and audience like focus groups.
If you are in your startup's growth stage, there are high chances that you have a dedicated sales team. Documenting your sales process standardizes the process, ensuring that all your sales team abides by its quality. In time, you can even see improvements in this process. But, this is not all a documentation guide offers you.
If you create documentation with targeted keywords, it can very well rank on SEO. This means your brand gets exposure to new traffic looking for a related problem that your business solves. This may not be a mainstream marketing idea, but that is the whole point of growth hacking, optimizing all resources that you have in hand.
5. Optimize analytics
The best part of having a precise process document is the opportunity of possessing an in-depth analysis. But here's the thing. To use its potential, you have to create clear, concise, yet thoroughly detailed documents. Only then your team members will pick on data points that are required and not required in the long run.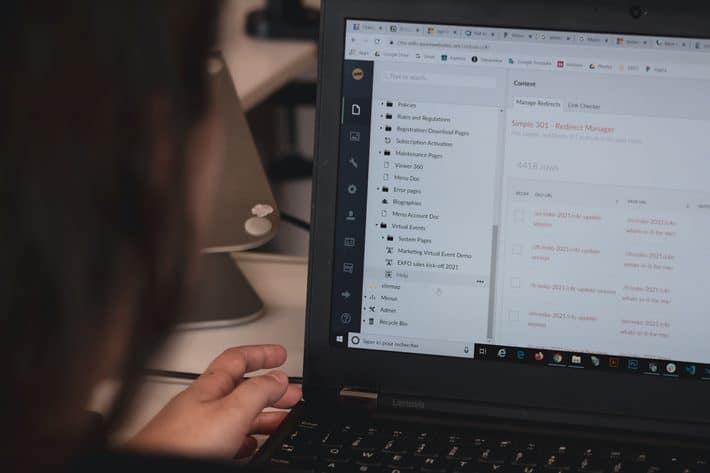 Consider you undergo a restructuring of the organization. Your documentation will guide your way to the transition. You can now adapt to your new way of work without tampering with the quality and speed of operations.
Understanding the why behind certain decisions becomes critical to deviate from them in the long run. Your documentation is the best way to do so. Think of it as a learning center. Any stakeholder in your company can learn from A to Z about your company anytime through your documentation guide. This will make the analysis process faster and efficient.
Plus, you get an opportunity to lower your audit costs by performing this in-house. You can even test different versions of your process document to see which works best. Chances are you end up keeping multiple versions, each one catering to other focus teams. One may be ideal for customers, another for marketing teams, while another for product development teams.
So now, when you know the benefits of a process documentation tool, let's find out some of the best ones.
The best process documentation tools for 2021
If convincing yourself to have process documentation in the first place was an ordeal, do not get intimidated by the number of tools available in the market to choose from. We have got you covered. Ideally, the best match is a web-based cloud service with many organizational features like tags, rooms, folders, and hyperlinks. We have scoured the market and have a few suggestions.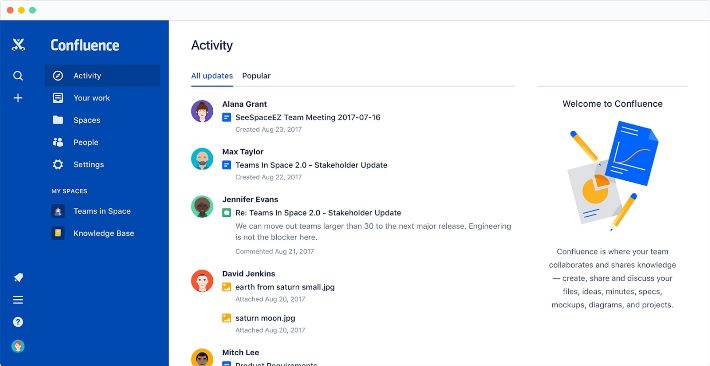 Confluence is designed by a famous Australian company and is the go-to wiki system for global corporates. Managing documentation is a cakewalk here. Additionally, you can pair this up with Lucidchart. This is the best way to integrate some diagrammatic explanations into your documents.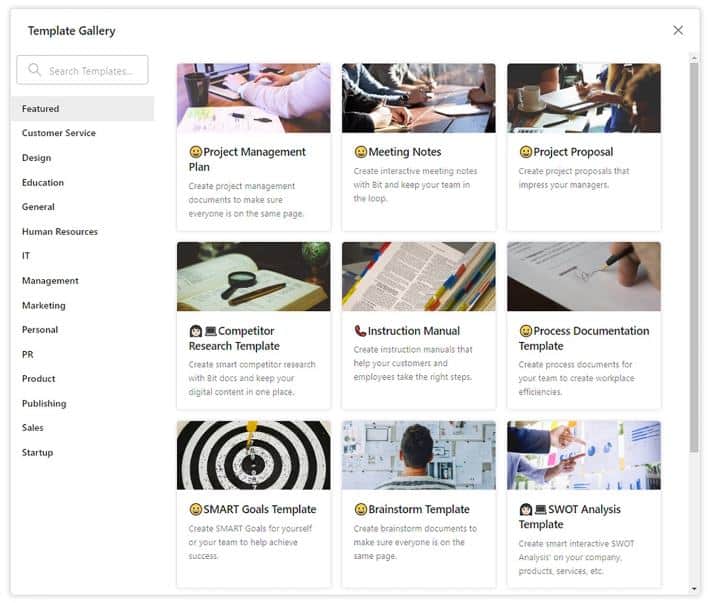 Basecamp is your documentation guide and so much more. It integrates communication, project integration management, documentation all under one roof. To team this up, you can use SmartDraw. It is a diagram-building software with several custom templates to use.
Bit.ai is a comprehensive solution for all your documenting needs that supports collaboration. This software allows you to embed rich media for added context to your process.
Parting Advice
The global business process management is evolving faster than you think.
Embracing the digital transformation, software project documentation is helping to reinvent the structure of business processes of organizations, making them agile, flexible, efficient, and ready to scale.
It contributes immensely to improving the overall health and performance of your startup. From your employees' training experience to brand-customer experience, customer service, and product innovation, all your stakeholders benefit from it.
If you've not benefited from a process documentation system, now is the time.
Article by: Vera Mirzoyan
Published on: April 27, 2021
Last updated on: March 20, 2023