Mobile Strategy: What Problems You Can Solve with a Mobile App?
Mobile strategy is the process of including different types of mobile devices into the overall business strategy. Business owners and or analysts are always in search of new tools and technologies to improve the quality of their services, reach a wider market, and satisfy the end-users. These days, however, all the required techniques are available and it is easier to increase the efficiency in your business.
I won't surprise you if I say that these days people go mobile. The mobile meaning is that people are more likely to do things through different mobile devices. Smartphones are everywhere in our lives, and accordingly, businesses try to go mobile as it is an easier way of reaching the target market. Have you ever asked yourself this question "who's controlling my phone?". In reality, nobody does control your phone, but your geographical location or similar free mobile data may be tracked by the system in order to be used when businesses run advertising campaigns. However, as a user, you may always disable the system from tracking data by changing the application's settings and asking not to track.
What is Mobile Data?
Well, this is what enables mobile devices to get online when the users are away from a Wi-Fi connection. Mobile-enabled devices can send and receive information over a wireless cellular connection. As long as a cellular connection is available, the users can use the Internet. So, mobile data gives you a cellular connection anywhere and at any time even if you are not connected to any Wi-Fi device.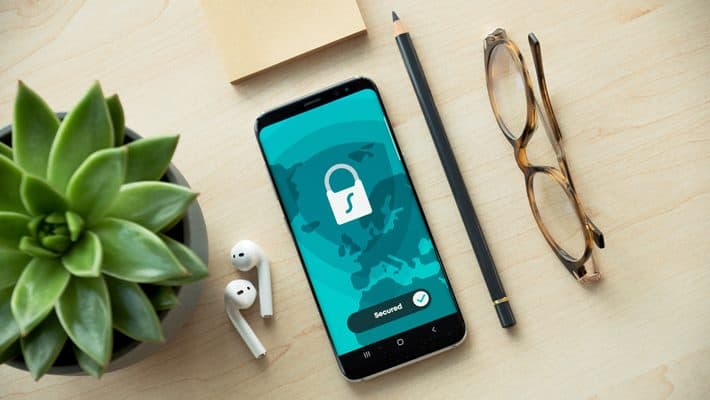 How to Make a Mobile Strategy that Works?
Coming back to the mobile strategy, I would like to mention that there are so many considerations to take into account. You may need some more people to involve and there may also be some challenges and complexity. If you choose this way to achieve success and want to develop a mobile strategy that not only works but also drives impact, then this article is for you to show how to do it, step by step.
Step #1 Highlight the Overall Business Strategy
In order to create strong branding and develop specific strategies to prompt the business forward, first of all, you need to identify and emphasize the overall strategy of your company. Any smaller action should follow this strategy and be directed to reach the same final goal. Take into account the business objectives, target market, mission, vision, and goals.
Your apps software is to bring more success and progress to your company. Create such an app that offers better services and is efficient for the users in the long run. Add more value for the end-users to make sure your app is useful and will also help to reach the final goals in the business strategy.
Step #2 Identify Your Users
What do you work for? Of course, for your business success. How can you achieve it? Do you guess? Surely, by providing satisfaction to the users. So, first of all, you need to understand who they are and what problems they have, what their preferences and expectations are, etc. If you do not have the image of your target user, you will not be able to focus on the right services and products to meet their needs and requirements.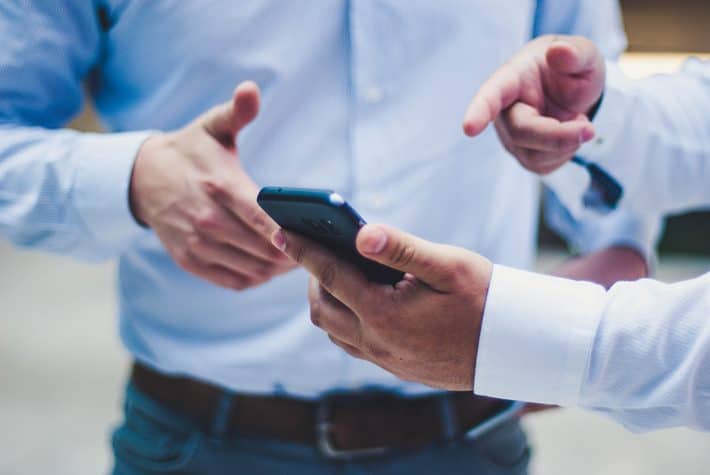 So, at first, analyze the market and learn about the users: age, gender, specialty, location, interests, preferences, etc. Just KYC Know Your Customer.
Step #3 Analyze the Competitors
I am sure, you know that everything people need is already invented and it is not possible to invent the wheel these days. Therefore, you may offer better solutions to solve problems and different approaches to face challenges. To provide such a result, you need to analyze the market and understand what your competitors offer. Take into consideration both the direct and indirect competitors and learn all their services. Try to find answers to several questions:
- what do your competitors do?
- what do they do well?
- what shortcomings are expected?
- what do your competitors miss out on?
If you have the answers to all these questions, you have a general idea about the market to go on. Then think about different solutions and transform your business by being remarkable.
Step #4 Decide on the Type of App You want
Having identified the target market, analyzing the competitors, and identifying your target users, you come to the point to think about the type of mobile app you would like to create. Think about the features and functionality you would like to see in your application. You have an opportunity to choose between a native vs cross-platform application. To speak more clearly, it is about having a different app for each operating system (iOS, Android), or one app for all. You may also think about choosing the best programming language for mobile apps. However, if you are not that much of a technical person, work with a mobile development team and discuss all your thoughts, needs, and expectations.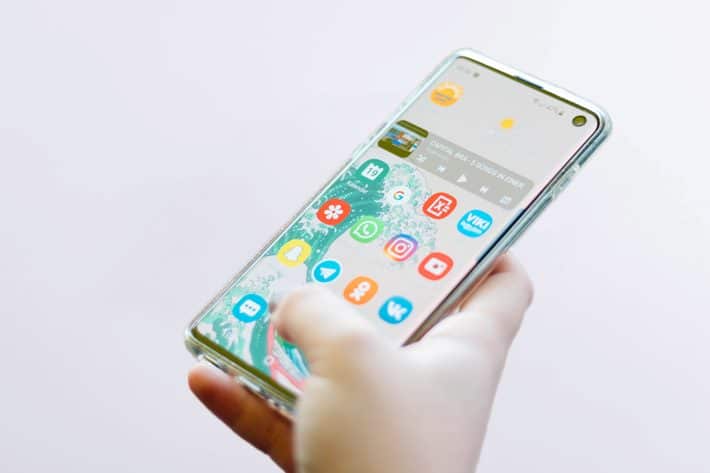 A good mobile development company will answer all your questions, understand your requirements and offer the best possible solutions. At AIST Global, we offer free discussion of your ideas. Just get in touch with our specialists and you will be provided with a professional response. They will explain everything in detail.
Below we will also discuss some business problems a mobile app will help to solve.
Step #5 Think about the Methodology
When planning your mobile app development, prepare a roadmap and decide the way and methodology to follow throughout the overall development process. When cooperating with a development company, make sure to discuss this point as well. They will describe everything more deeply so that you clearly imagine which is the best solution for your app release. For instance, you may develop and launch the app step by step. In this way, a minimum viable product (MVP) is marketed and you get the response. It will help you better understand the user preferences and plan the rest of the development process. There is another form of support here. If you realize that the product is not widely accepted or people prevent from using it, you may make changes and avoid going in the wrong direction. There are more types to choose from. For instance, you may compare MVP vs POC vs Prototype. A good development team will help you to focus on what you really need.
Step #6 Decide on Your Go-to-the-Market Strategy
The digital landscape is very important. The way you enter the target market significantly influenced how people respond to your product. Think about interesting campaigns to enter the market. Run ads, present attractive content, if required prepare flyers, billboards, place banners, and do everything possible to arouse people's interest in your services. Your brand awareness is the first goal to focus on. Include visuals, choose your brand color, create an attractive logo and a unique style of content. Make sure your app is recognizable in the target market and people know about it. If you have a positive influence, then the potential users will install your app or at least remember about it and keep in mind to do it when required.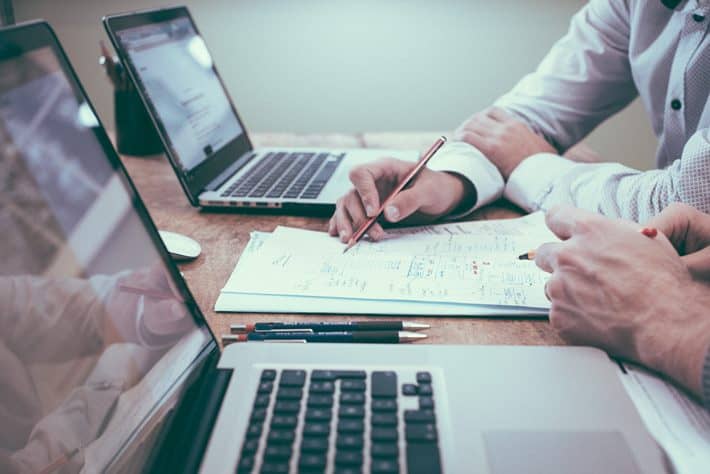 What's next?
Business Problems a Mobile App will Help to Solve
As I have promised above, now I'm going to present some situations when a good mobile application may be a perfect solution and help you improve your business. So, you will identify the benefits of mobile applications and understand how they may support the business environment. Here we are.
#1 Data Collection and Processing
Any kind of documentation, photos, or useful user insight is very valuable for businesses. Applications help to collect such data and statistics and use them to improve services. Your main focus is to increase the quality as well as the functionality of the offered services. For instance, when checking the results you may understand how the users navigate on your application, is it easy to find the required functions or not, and so on. Relying on this data, you can take some actions to improve the services.
Besides, data collection may also be processed if you make a decision to monetize your app. This is an accepted approach to make additional income with your application. Some companies even consider monetization as the only way of earning revenue.
Of course, this data may be collected manually as well. However, in this way, you will save a lot of time and immediately import the ready file.
#2 Customer Service Improvement
Potential and active customers are the key individuals in your business's success. This is the reason that always prompts you forward to analyze their preferences and offer services to satisfy the end-users. Great user experience is proof that you provide an effective solution people like to use and deal with. Some of the most common methods to assure an excellent customer experience is by solving customer queries and offering them the latest offers and updates of your new product.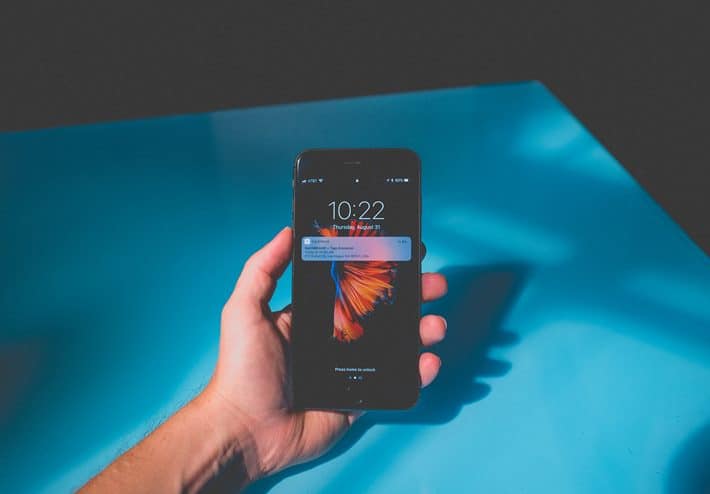 A smartly developed mobile app may be the best possible solution to improve customer service. The actions are implemented automatically without your influence so that the users get immediate results.
#3 Better Internal Communication
Applications make it easier and more effective to organize the internal communication between employees in a company. The employee monitoring process is very essential, but it is also time-consuming. Applications make it easier. An effective team management mobile app will help you seamlessly streamline the communication between different departments of your organization. And still, you can even track each of your employees' current work even when they are not working directly at your office environment like for instance, the fleet drivers and product dispatchers. Fleet management software and on-demand product delivery apps are bright samples of such types of mobile applications.
#4 Remote Working
Remote working is another fine benefit of a mobile app. This is something you cannot get from any other digital source. We all know that the time is not so appropriate, and in these hard times, many businesses are shutting down. Do you guess the reason? Because they do not manage to find that many resources that can help them to work in remote conditions. But, this is not the case with mobile applications. These days everybody is going mobile. According to statistics, there are a total of 3.5 billion smartphone users all over the world. And, in such a vast market, it would never be difficult to launch your mobile apps for employees or even for customers. At the same time, you can keep in touch with each other and manage all your small and big business operations with an app on your hand.
#5 Increasing Customer Engagement
Starting from the offer updates and content downloads coming to generate support requests, mobile applications help you achieve greater engagement with your customer. The mobile-first approach helps you to drive customer engagement and improve the overall customer satisfaction rate. What else may be greater than being in the mind of the customer as a good service provider? Probably, nothing.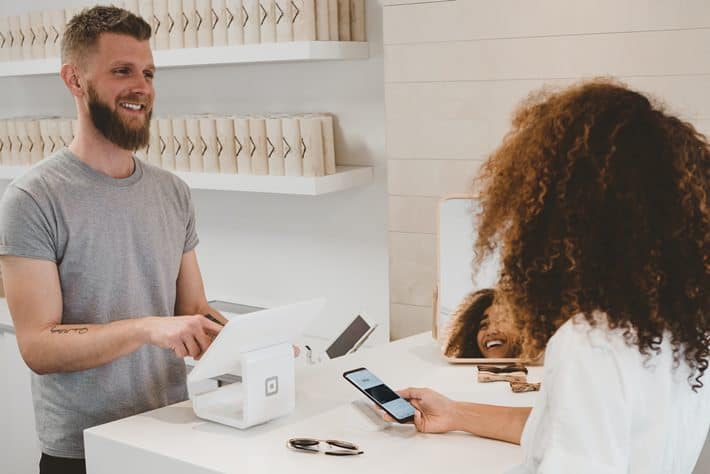 #6 Task Management
Especially, in startups and small companies, the same specialist is responsible for different tasks and even positions. Accordingly, they are likely to miss important tasks, or do not manage to meet the deadlines. So, they need to manage time and tasks. Mobile apps may be a great help in this regard. They will be a great support in improving task management as well as time management of the employees. So, in order to boost productivity, we need to perform and manage the task in an effective way.
#7 Business Process Improvement
Mobile applications offer sharpness to the business. Overall, business efficiency is very often improved by streamlining organization communication, managing workflow, internal issue resolve, faster customer response, and much more. Before making the mobile app, you need to have the right strategy in mind so that it is developed with the purpose in mind to improve the overall business process.
Are you ready to start your mobile app development? Get familiar with the application development lifecycle and take the first step. Usually, it is the most complex one, but there is nothing to worry about. In case you need some advice or support, do not hesitate to get in touch with us! Many businesses have already started the way of success. Do not stay behind the flow.
Article by: Vera Mirzoyan
Published on: July 20, 2021
Last updated on: June 24, 2022