Why you need your own website to teach online
Education grows in various directions, depending on how you look at it. It exists now and every moment here and everywhere in the world. Your expectations about the future of education mostly rely upon your experience and how you value it.
Nowadays, when teaching trends are continually changing with the development of technology, more and more teachers turn to online teaching. The highest virtue of online education is that it can be delivered at every moment by using laptops, mobile technologies, electronic tablets, and whatever technological device you prefer. This kind of tool makes effective online teaching and e-learning processes possible in an extensible low-cost way.
E-teaching is a rapidly expanding industry and will continue to grow as more and more students turn to digital education. Once you decided to be an online teacher - one of the most required specialists for the future, you may be confused about all the options of digital education platforms.
The number of online teaching jobs, as well as platforms, are growing day by day, making your preference more challenging. Tutors, coaches, mentors, and other education providers use different platforms to teach online. They utilize plentiful LMS software or sell their online course content on various educational platforms where they have to pay commissions.
To keep going along with the competition, you need to find something both fantastic for your learners and profitable for yourself. Recently a new online teaching portal was launched that leveled up the quality and efficiency of the knowledge sharing process. This is Uteach.

Here all the teachers may register and create their own website. The platform offers a lot of opportunities to design your e-learning site. You may subscribe to one of the plans or choose a custom one. Your platform goes live with the specific domain name you use.
Uteach is created by our experienced developers who have previously worked on different e-learning platforms. Identifying the needs and requirements in the e-learning industry, as well as getting familiar with the preferences of the creators, our professionals developed Uteach to meet the market demands and improve the quality of online teaching.
A personal teaching website prevents you from sharing your income with the hosts. So, you will make money with teaching without sharing it with others. While the benefits you get from sharing your knowledge with your personal website are great.
What is the reason you need your own website to educate online? Check out 5 benefits of teaching online with a personal website
5 Benefits of teaching online with a personal website
1. Build Your Brand
Once you are in the online teaching competition, having built your brand is a great advantage. Your website is your brand that can grow your business.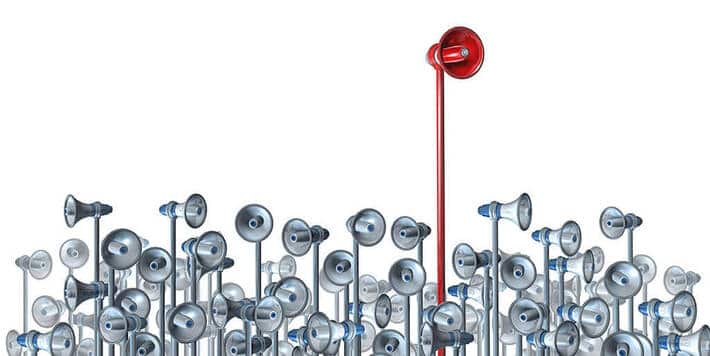 A cool logo and a memorable slogan make your brand easily recognized in the educational platform. However, branding is more than just a logo and a slogan. Your software becomes your marketplace. In this platform, you are the decision-maker. Once you work on your brand, later it will work for you.
2. All-in-one Platform
Your website gives you the chance to deliver a huge content of knowledge to your students. You have the possibility to bring unlimited courses, create unlimited events and webinars, record live streams and attract unlimited users.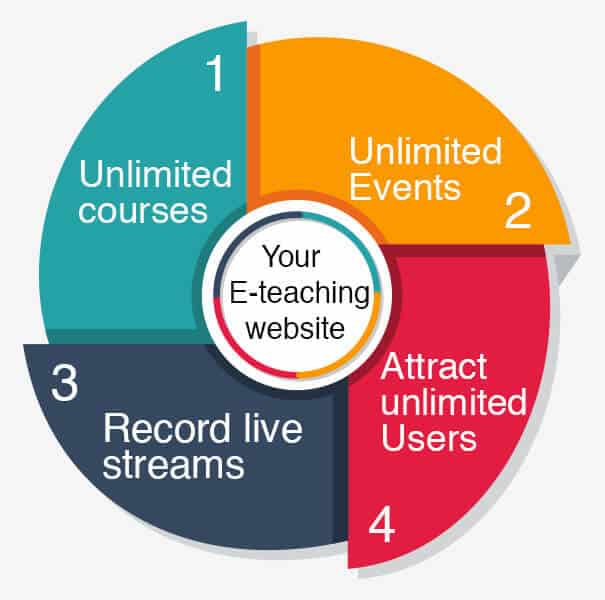 Your website provides you with unlimited opportunities. You don't have to upload courses on any software related to the Learning Management System, create events on Facebook, and record live streams on YouTube. Instead, you create an all-in-one digital educational platform.
Your eLearning website can be your own workspace
3. Money Saving
Online teaching is like e-commerce. You sell your knowledge in the form of online courses, videos, webinars, live streams, etc.
How does your website save your money? You get all the income your e-learners pay for your teaching. And that's not all; you don't face a commission, a subscription fee, or any kind of hidden fee. Instead, you can invest this saved money in ads and promote your brand.
4. Personal Blog
The personal blog is the field where you share your research, educational and informative content with your readers, and make them evaluate the quality of knowledge they get.
You include various articles you find relevant for your audience. With the help of these articles, you introduce your teaching standards and guide your e-learners on how to benefit from your brand.
5. Forum
In today's highly competitive online world, a forum is a powerful tool that helps to attract more visitors and convert them into satisfied students.
The forum is a discussion board, which automatically generates fresh content. It plays an important role when the learners are at the very first stage. Discussions, opinions, and comments by your satisfied students immediately attract new visitors.
Conclusion
If you have already made that great decision to be an online education provider, never accept the same strategies and conventions LMS software allows your competitors. Our professionals can assist you at every stage of your website. Contact us now for a free consultation. Let's discuss your requirements for your online teaching website. You will be shocked by the price we offer! Be inventive, create your website at this very moment in one click, and enjoy its benefit constantly.
Do you also want to be an online teacher and have your own e-teaching platform?
Article by: Vera Mirzoyan
Published on: February 25, 2019
Last updated on: September 02, 2021