Why Do Brands Shift to Progressive Web Apps
PWA (stands for Progressive Web App) is one of the growing mobile technology trends. PWA technology is a reckoning force that has the potential to change the look of e-commerce. Let's discuss and discover more about PWAs and their increasing influence.
What are Progressive Web Apps?
Before we have always discussed native vs cross-platform apps and also the best programming languages to build apps for different operating systems. As for this time, we'll speak about PWAs. Progressive Web Apps on their turn, offer a new way of building applications. A PWA is a website that is developed that looks and functions like a mobile app. The PWAs run on Chrome and Safari browsers. Many other third-party browsers are also working on building compatibility for PWAs.
Currently, PWAs are used by hundreds of brands in various sectors from travel to beauty, from retail to entertainment. This is considered to be a must-have means for e-commerce companies and particularly retailers. Gradually, PWAs are becoming more and more accepted as the technological world continually invests in it.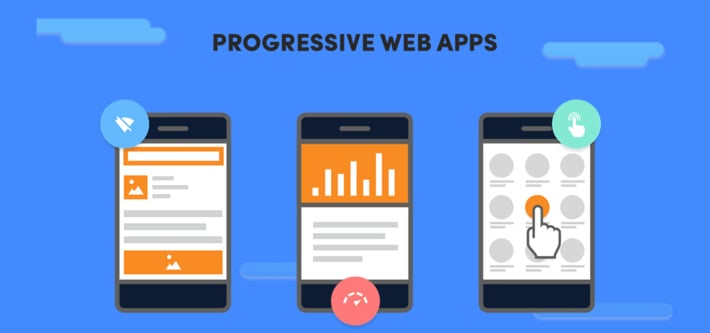 Progressive web apps cover all the best features of websites and follow native mobile application trends. These days, they are considered to be a key point in the strategies of the innovative digital product development implemented by dominant organizations across a variety of industries — from financial services up to healthcare, retail, or e-commerce. The greatest advantage of PWAs is that these responsive platforms help agencies establish a more advanced digital experience at the same time reducing the development effort and cost.
Now let's discuss why top brands swift to the Progressive Web Apps
#1 Rising consumer expectations
The pool of consumers has little patience for brands that deliver an average digital experience. If they don't like the product you offer they may easily move on to your competitors whose platforms may offer a better experience and help them navigate easily. Relying on PWAs you may increase the level of user satisfaction and rise up consumer expectations.
#2 Native action in the web browser
What progressive web apps offer is a great experience - both consistent and responsive regardless of the used devices. The loading is like a usual website yet with some advanced features that are typical to native applications. These features include offline work, notification services, etc.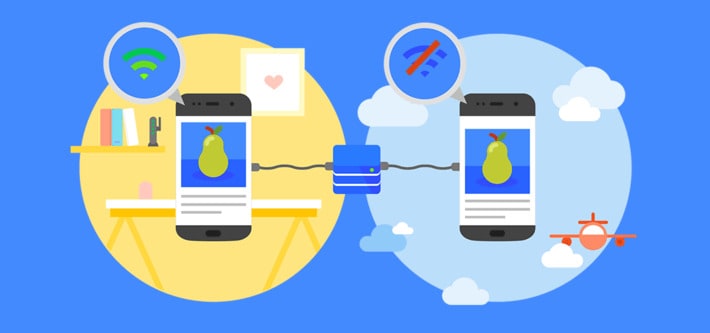 On the other hand, the features of websites are also available, including visibility on search engines, and accessibility from modern web browsers.
#3 Reduced resources and spending through simplified coding
To deliver a similar experience both on a website and mobile app, progressive web apps require a single code base. This pretends step-by-steps actions, including planning, designing, developing, maintaining.
And for implementing all these steps to provide a website and mobile app-like experience requires only
✔ one team,
✔ one tech stack,
✔ one test strategy,
✔ one digital product roadmap
Companies choose PWAs as these solutions minimize the required cost for product strategy, design, development, or maintenance. On the other hand, these apps also save organizations' budgets making it possible to faster deploy new features and fix all the existing bugs.
#4 Build today for tomorrow's innovations
These days brands invest in innovative solutions that are going to provide success for the future. Companies that go along with the competition recognize the fact that technology is gradually developing at an unprecedented speed. To avoid rapid cycles of actions for digital solutions, brands focus on deploying more future-forward technologies.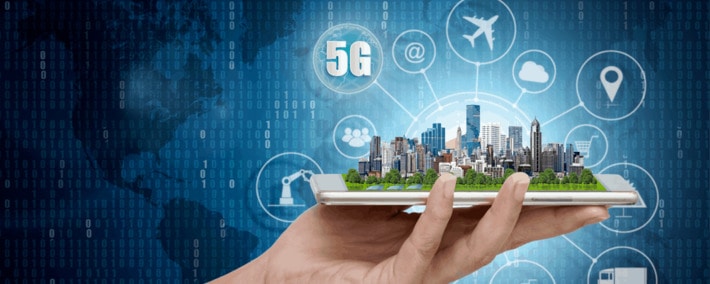 PWAs meet all these criteria. They are enough flexible and constantly developing to fit the features of the latest devices and technologies. The greatest benefit is that PWAs are developed for change. This means the organizations never face a problem whenever a redesign is required to meet the demands of the changing audience and technologies.
These days, grocery startup companies are often looking for Progressive web apps. Thus hiring grocery delivery app companies from portals like clutch and Good firms. It is the right time to start with your own progressive web app.
We may also describe PWAs as a web experience that is:
Reliable: Instantly loads and never goes down even with unpredicted network conditions.
Fast: Easily responds to the user interactions, without any kind of useless scrolling.
Engaging: PWAs evoke the feeling of a typical app with intuitive UX, so there is a higher chance these solutions engage the users.
Responsive: Fits any form factor.
Connectivity independent: Progressively improved to let the Service Workers use it offline.
App-like-interactions: Users are provided with app-like navigation and interaction so that they easily concentrate on the platform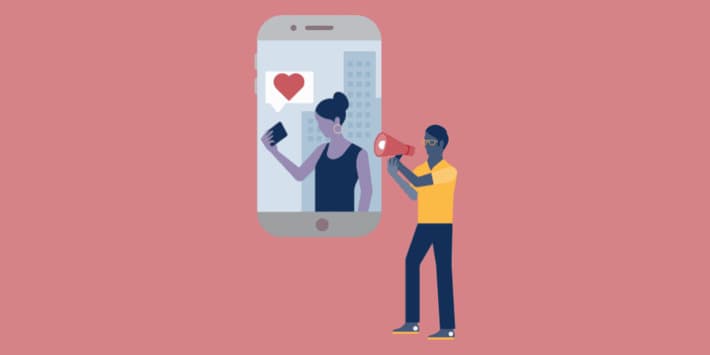 Fresh: Transparently adoptive and always up-to-date thanks to the high level of response to the update process
Discoverable: Adoptive for search engine optimization to make it visible on search engine result pages
Re-engageable: May have accessibility to the re-engagement UIs of the operating systems, for example, via push notifications
Installable: Easily installable to the home screen, letting the users find the most useful apps.
Conclusion
Undoubtedly, progressive web apps are the future of mobile applications that provide you with app-like experience while you are using the Web. A great number of small and medium businesses for whom apps matter like the concept of the PWA as no great budget is required to build one. Something great is that these apps are easily installed in a few minutes and as a user, you need just one click to access.

Article by: Vera Mirzoyan
Published on: June 11, 2020
Last updated on: June 07, 2021