The Future of Ecommerce: Back to the Future Online
As we all know, online commerce is a large industry. Probably, this is the reason why everybody is interested in the future of eCommerce. During this time, many things are derived from the online sphere into traditional and vice versa. Accordingly, sometimes we need to go back to the future online. In the following article, we will together discuss the next big future of eCommerce so that you'll clearly imagine what to expect in your eCommerce industry. And here we go!
The Future of ECommerce: Emerge Markets
Emerging markets, including India, China, Brazil, Russia, etc. are expected to play a significant role in the future of eCommerce. It is not totally surprising when we consider the recent growth in the economies of some of these nations. However, let's go a little deeper.
By 2022, it's expected that around 3 billion potential buyers from emerging markets will get access to the internet. It means a lot of potential customers. On the other hand, it's estimated that in 2022 the 20% of all retail sales will come from these buyers who currently rely on these emerging markets. And what this mean? - a lot of potential sales.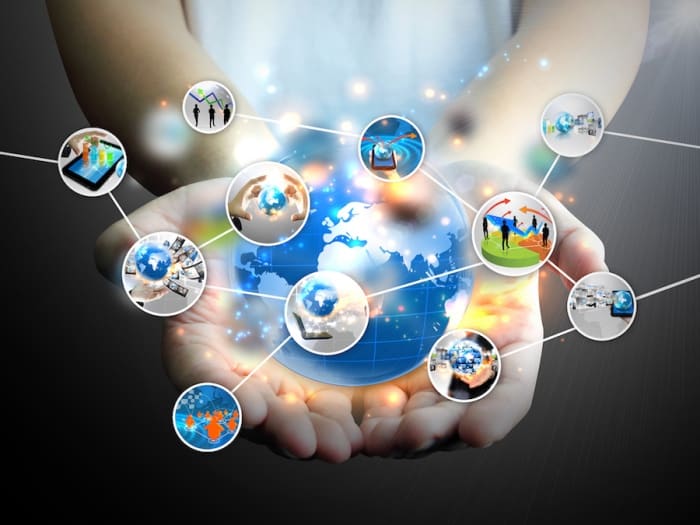 The most fantastic thing is that a lot of similar markets are relatively unused by the existing eCommerce businesses at the moment. As a result, there existing businesses get a ton of potential to branch out and reach a new market. A lot of opportunities available for new eCommerce brands are here to pop up within these emerging markets and personalize their services towards the local audiences.
The Future of ECommerce: B2B Website
These days, eCommerce isn't dominated by B2C any longer. B2B eCommerce sales, in their turn, are predicted to grow in the near future. Currently, there is a growing trend according to which companies buy software, products, and services for their workforce.
For organizations, it has never been more essential to use custom software that may help the company to automate as many processes as possible. B2B is no longer about wholesalers selling to retailers. Instead, it is a growing industry led by SaaS (Software as a Service) and technology companies. Every day we learn about a new technique or tool that automates activities that unblock our desk of manual tasks.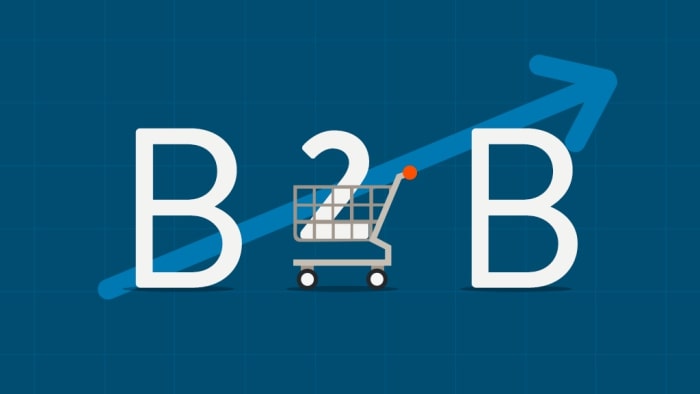 Similar advances in technology facilitate our lives and make businesses more profitable. Accordingly, every year companies allocate more budget to B2B purchases. ECommerce stores provide invoicing, volume-based discounts, large orders, and an ability to reorder easily. All of these eCommerce store features help to make sure you are on the road to success.
The Future of ECommerce: Automation
Ecommerce automation is a viable element of online business. It stretches from the automation of marketing to warehousing and even more. At this stage, every business unit has an element that is automated to an extent. Such a trend frees up the employees' time and resources for more important work or online invoicing.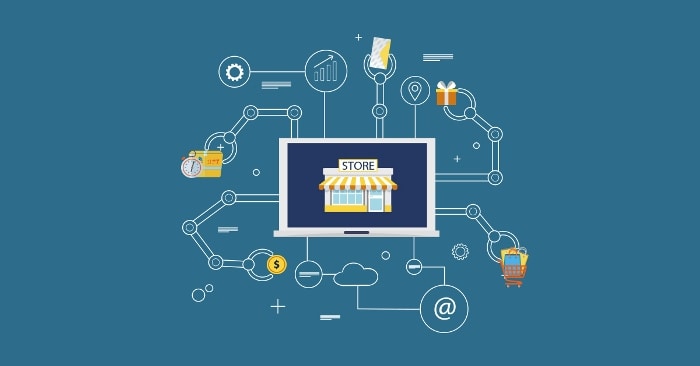 For instance, businesses that acquire large warehouses to complete their business can invest in robotics in order to become more efficient and free up the staff so that they may implement more critical tasks in the process of deployment. Supply chain management benefits from software automation which, for example, may schedule inventory alerts for reordering whenever stock gets low.
Wonder where takes the eCommerce automation? - The sky is the limit and it is one of the significant benefits of eCommerce.
The Future of ECommerce: Personalization
The eCommerce experience in the future is going to be more personalized. This is a fuzzword, for decades. However, the next wave of personalization will do a much better job of foreseeing needs.
Every individual will get a different experience based on their geographical location, searching history, past behavior, and many more features. Imagine that when you walk into a store, a salesperson may guess a lot about you. In the future, e-commerce will do the same thing using technology.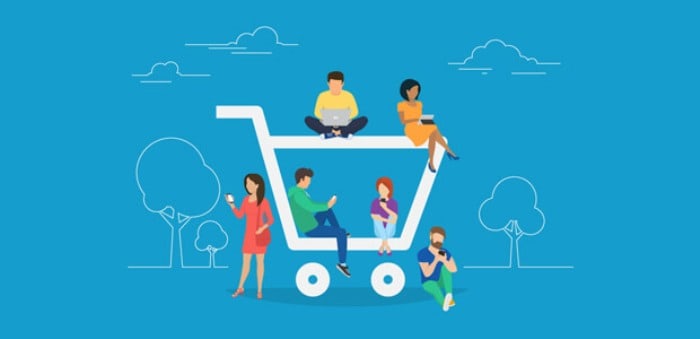 For instance, many search functions are terrible on retail sites. If you put in a "shirt dress," the search function will read the "dress shirt" the same as the " shirt dress". However, a salesperson would identify the difference. There are technologies that tell the difference, and it will continue to get better.
The Future of Ecommerce: Relevant Content
These days, consumers prefer brands that have values. They convey the values in a personalized way to the shopper, which requires content. E-commerce brands move toward the creation of more relevant and helpful content as it better drives engagement as well as facilitates the right purchase. Technologies and machines will ensure this to happen faster for long-tail retail items, giving humans an opportunity to develop the biggest experience-enhancing content.
The Future of Ecommerce: Better Service and Shopping Experience
Questions about eCommerce are everywhere. The eCommerce Experience is expected to shift toward better service and lift up the shopping experience. There was a time when the emphasis was on providing cheaper service. Yet, the future winners will go for efficiency, aiming to provide service that delivers value to the consumer.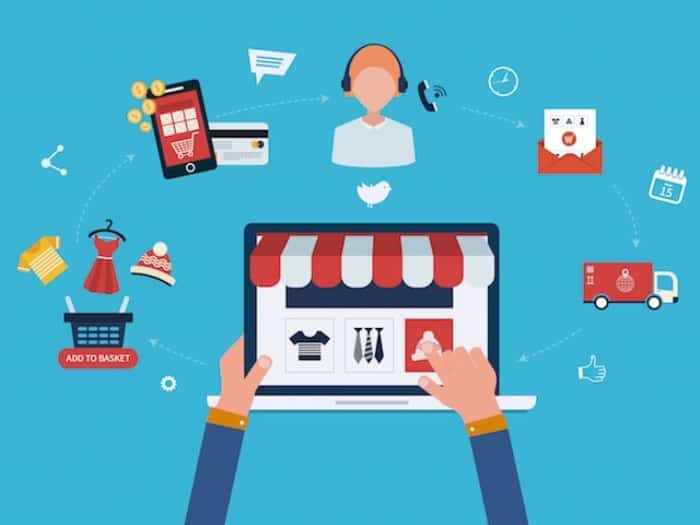 What the future of eCommerce expects are systems that will enable organizations to personalize merchandising, assortment, and connect to the needed products with the right content. It requires providing a custom platform, and in many cases, legacy systems make it complex to implement. The companies who adapt—or build from scratch—the systems have great potential to win.
The Future of ECommerce: AI and Chatbots
What to expect in the future of eCommerce? - Sorely, the uses of AI and chatbots will help customers to achieve their goals whenever they are on your site. For already a few years, chatbots have been around, and yet, they are constantly evolving in order to help answer the questions customers have, and even more.
Such an approach is especially ideal for businesses that operate in multiple countries but still cannot afford enough resources to be online and assisting customers 24/7. AI (Artificial Intelligence) assistants also play a significant role in online stores as they manage stock levels, reordering, and more processes that may free up a day to deal with other activities that are normally avoided because of the lack of time.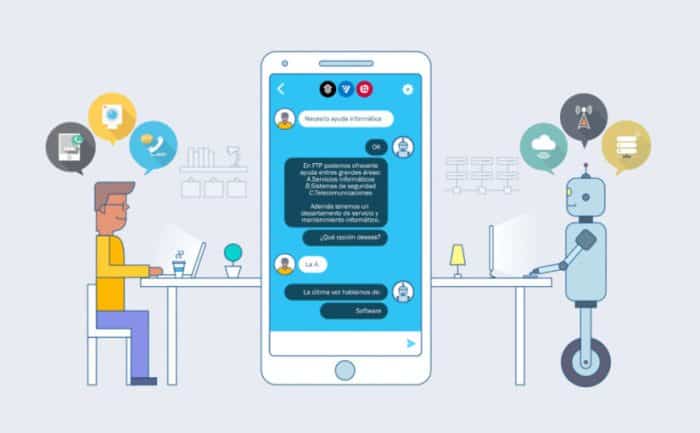 Although AI and chatbots have taken off in the previous years, the technological advances expect that this trend will go on into the future. With every passing year, AI is adapted to more disciplines or departments in the business scope.
Summing Up
Future predictions don't come with probability or a precise timeline. Yet, the creative destruction happening in retail introduces threats and opportunities. One doesn't have to catch every trend competing to shape 2020.
Finally, what customers expect is that you meet them wherever they are, and provide a valuable customer experience no matter whether it comes offline, through voice, or the expectation that you operate in eco-friendly ways.
Surely, nothing is for certain. However, once a channel, device, or big idea in commerce becomes outmoded, expect another to come out in its place. Follow the trends coming in the future of eCommerce.
Article by: Vera Mirzoyan
Published on: February 19, 2020
Last updated on: November 24, 2022