What Features a Web Design Company Should Have
Having a good looking website that meets the expectations of the potential customers is the basic goal of all the business organizations that tend to provide an online presence. In this way, they minimize the possibility that the real target audience will just pass by next to their products or services. So, first of all, you need to focus on the attractive design of your digital platform.
When it comes to attracting customers with modern website design, the right web design company is the most critical point that requires full consideration. Making the right choice isn't such an easy process as there are hundreds, even thousands of companies. You need to find the one that has experience in your niche and will meet your requirements in the best possible way. The most essential point is that the team you choose understands your needs and imagine your expectations
Some businesses rely on freelance designers and developers, however, this is not a good choice in many cases. A team of experienced and devoted workers is always more reliable and provides better results. Below in this article, I am going to introduce some of the critical points a good company should be in.
#1 Experience
Experience is always important when at work. What I believe in is that the theoretical knowledge you master doesn't have such a great value until you have used it practically. This approach fits this case as well. The team which has a rich experience will be a better choice.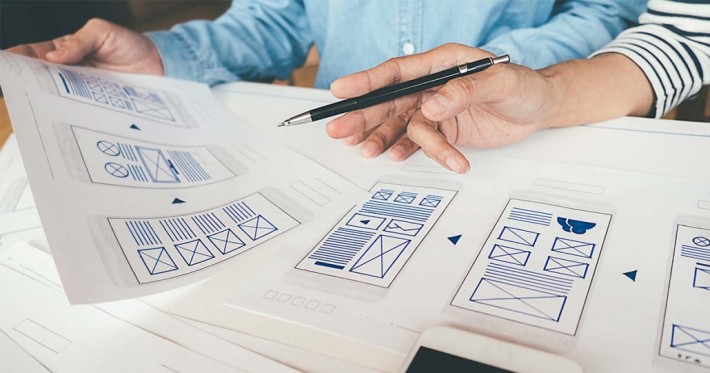 Yet, there is something to consider as well. Imagine, you have to choose between 2 companies that have the same amount of experience. However, you learn that one of them has worked on several projects in your niche. Don't you think that this sounds even better? In such cases, even the team offers some features that are popular among the competitors and you haven't thought about it.
An experienced company is better at reaching successful design solutions within the shortest period of time. So, you save your time and trust your website on professionals.
#2 SEO Web Design
SEO design refers to the process of designing and developing the website in a search engine friendly way. This makes it easier for Google and other search engines to crawl your website pages and interpret them in an effective way.
The company you choose should have a good understanding of SEO web design. This is an approach to website development that makes it optimized for search engines. Some businesses do not pay attention to it, yet, the importance of SEO for businesses is great. Thanks to a good SEO web design and appropriate SEO services, you may reach your target audience on the search results.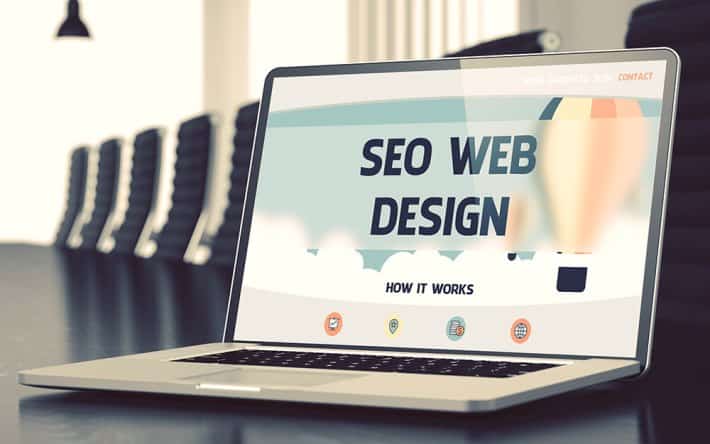 Choosing a company that masters in SEO design, is a big advantage for your future digital marketing efforts. You won't have to worry about any changes in order to match your platform into SEO standards.
#3 Variety of Services
Companies that offer a variety of services usually have a better and wider acknowledgment of web design tools, methods, and strategies. The more diverse spheres the company is experienced in the more possible the team success is. Having worked on different projects and finding solutions for problems of different complexity, team members try everything possible and even impossible to get the best possible result.
You may check out the company portfolio and find out what are projects this company worked on, what challenges have overcome, and what kind of businesses have trusted them. This will also help you shape a clear image of the experience and customer base of this web design company.
#4 Relationship with the Customers
It isn't a secret that the company which has good relations with its clients is a good one. As it is said, "The customer is always right". If the customer is satisfied with the provided services then there is no other option. This is the company you would like to rely on.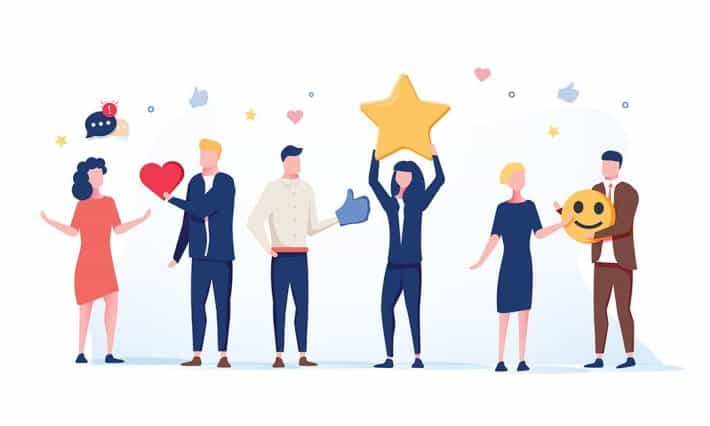 You may learn the customers' points of view on the reviews, testimonials, or customers' opinion section of the company website. If there is no similar page available but you like the portfolio of the company and want to know more, you may just contact this company and ask for previous customer information, like email. This is an accepted way in the business world. So, you may get in touch with this person or client company representatives and ask all your concerning questions related to this web design company you consider.
#5 Flexibility and Ability to Stay Up to Date
Web design is a constantly changing sphere. Accordingly, the designers should be in trend. The company you choose should be aware of the present and upcoming design trends. This will make sure your website will not be an old fashion source people will immediately leave.
To check out this point, you again need to go to the portfolio of the company. There you may see how up to date the projects are. Yet, this is sometimes controversial as the clients are the final decision-makers. So, the design is what they have chosen. Therefore, a good design company will introduce market trends and upcoming features. I'm not sure if there are people or businesses who will ignore this.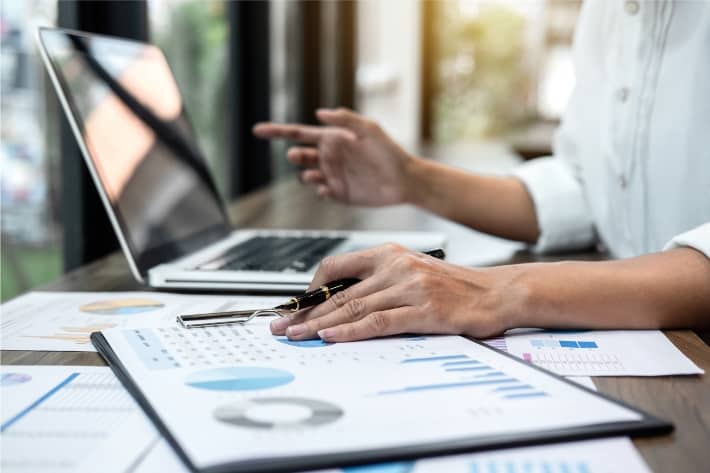 Now let's go on and discuss some other important points.
Features a Good Web Design Company Considers
How you may learn whether or not you have a well-built design? The answer cannot come immediately. You need to take into consideration several factors that should be covered in the already ready website. Of course, these factors may vary depending on your specific business niche and the time and customer opinion are what may help you understand the final point.
Yet, I'll present the features that are general. In spite of various circumstances, there are some characteristics that are typical for a perfectly made website, and regardless of the business niche. The below-mentioned features are necessary if you want to avoid website design mistakes and transfer results, your customers will like.
1. Quality Web Content
These days, people feel a lack of quality content. The web is overwhelming with quantity and it made it even more difficult to reach quality web content. Superior content is what is expected on any website users visit.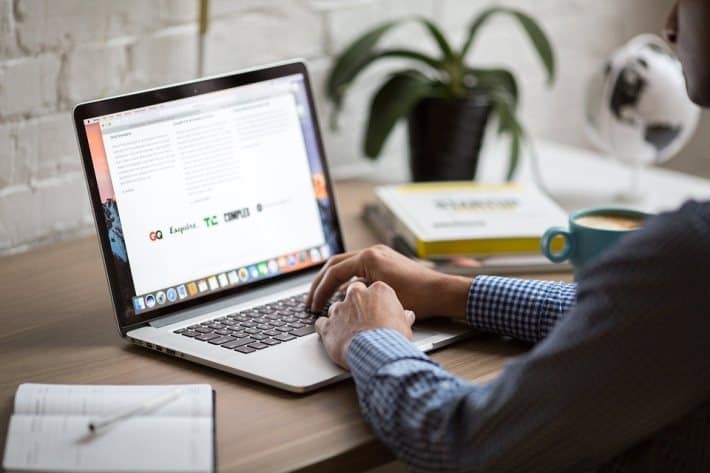 Some businesses go for presenting more content. They think if there is much introduced it shows how much they do. However, this is proved not to be a good user experience. People don't want to read long texts. Visiting your website, they expect to immediately learn what is the main points you are focused on. Longer texts may confuse them and make them miss the essential content.
2. Clear and User-Friendly Navigation
Website navigation is what lets your visitors clearly imagine your website structure. Accordingly, they will manage to find whatever page they need on your platform. This especially required for your homepage design.
The most important pages are usually presented in the top navigation bar. They should have simple and easy-to-understand labels. All the CTA buttons should be in place and with clear text so that the reader isn't misled.
If you have a huge website and it isn't possible to make every important page visible, then a search bar may be useful for easy navigation.
3. Simple and Professional Web Page
During the initial testing process of the Google search page, it was told to be very simple. Then the button was added, "I'm Feeling Lucky". Perhaps very few people click on this button and I even hadn't noticed it until I learned this story. Yet, this button proves to creates an additional balance and deliver a better user experience for the page. In this way, Google provides a simple page, and a light and comfortable layout.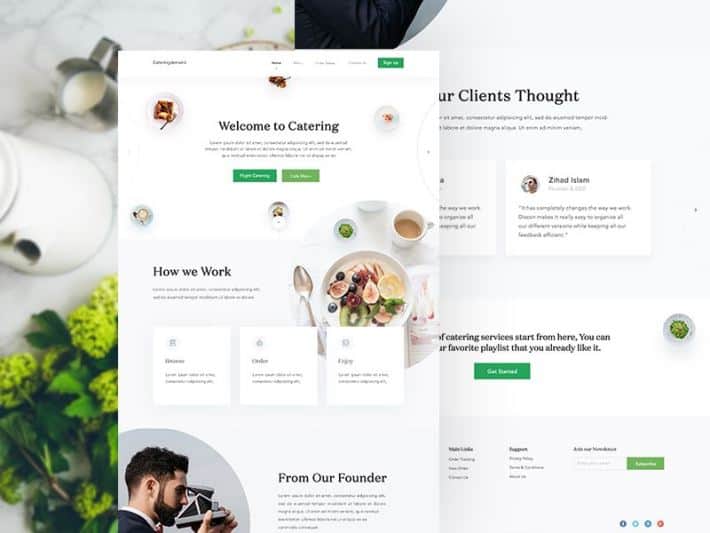 The balance between the content and graphic elements is very important in the website layout. Another key factor is the color contrast and font type. If you want to transfer a professional and at the same time clear website then make sure the company you choose is careful about such details.
4. Webpage Speed
People lose their patience very quickly. They are always in a hurry and if your website makes them wait for more than 5-6 seconds to load then they are less likely to stay. This means the landing page on your website must take the lowest possible time to load.
The website speed depends on the content presented on the page. If there are large-sized images and videos then the page will take some time to open. This is also an essential point in the overall website optimization that will help to reach customers on the search engine result pages. To minimize the required time for loading you should choose the smallest possible size for the images and optimize them with image compressors before using them on the website.
5. Web Compatability
Sometimes web design is a great challenge for developers. However, the experienced ones are always ready to meet these challenges. One of the critical points is to develop a responsive design.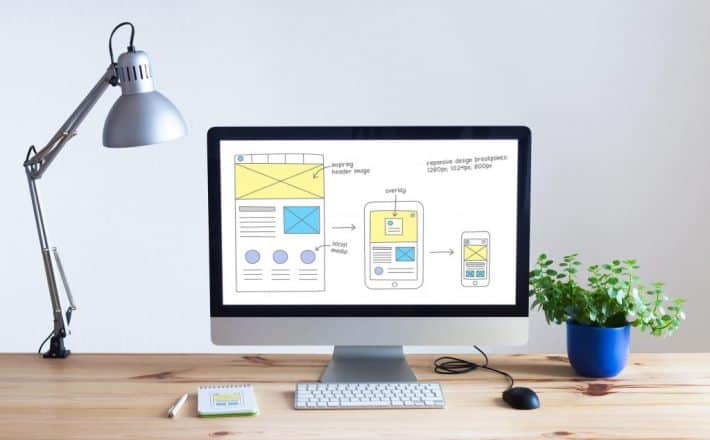 This is all about mobile-friendliness. A good website should look great not only on widescreen computers but also on any other device. It may be a laptop, tablet, or mobile phone. It may require some time to fix all the details as all these devices have different resolutions, screen sizes, and browsers. So, everything needs to be considered.
To Sum Up
Do you see it? It is not easy to find a web design company that will listen to and consider all your preferences and expectations, and do the best to realize them. This process may require some patience and attention to detail. However, if you are here, reading this article then you may go one step further and book a free consultation.
Our creative designers and professional developers will offer an appropriate solution that will fit your business niche. Let us know what is your idea.
Article by: Vera Mirzoyan
Published on: January 13, 2021
Last updated on: April 27, 2023