11 Best Online Quiz Makers You Should Rely on
Many teachers or people who are interested in sharing knowledge and skills through digital channels create online quizzes. It is a very helpful approach to interact and engage the learners as well as help them check their acquired knowledge and improve their level. Today there are lots of online quiz makers that help in this process and improve the quality of online teaching through automation. But many people still wonder about why they need to rely on such platforms.
The Power of Online Quiz Makers
In the traditional teaching experience, a lot is spent on test creation and the implementation process. In the e-learning environment, quiz builders provide great support. Let's identify some of the most useful ones.
Time Efficiency
Time is the most valuable thing we have. All of us get it equally but each of us uses it individually. Yet, no matter how optimally we use our time, there are always some processes that may be automated, helping us save time. Quiz builders help us save a lot of time that is spent on manual mechanical work such as test checking. Thanks to these tools, we can create a test, providing the right answers to the system so that it checks and provide the results to the students.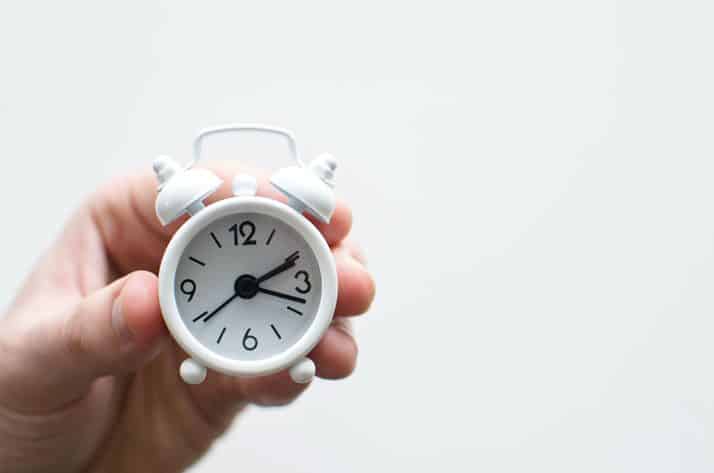 Easy Promotion
With the help of quizzes, you tend to get as many responses as possible, don't you? Online quizzes with their easy sharing function make the process immediately. Such an opportunity for built-in sharing helps to increase the reach.
Data Collection
Online tests are great sources for data collection. When learners fill in any quiz they log in or provide an email in order to get results or organize the process effectively. However, pay attention to how you are going to collect the data and what kind of data it is. It should be useful and available to export and analyze. Otherwise, there is no worth in doing it.
No Kind of Printed Material
In traditional teaching, the same test is printed with many examples for each student. While with online tests, everything is digital and accessible for people immediately. Besides, printed material is harder to distribute. And still, in this way you do a favor to nature. In the end, any kind of printed material is meant to end up in the trash.
Online Quiz Builders for Any Kind of Education Provider
Now let's go on and get familiar with some useful online quiz makers. I'm sure you will find one that fits your needs and requirements and will be useful for you to work with. At first, let me tell you that the numbering has nothing to do with the quality (1st one is not factually the best of all, it depends on your needs and preferences). And so, here we are.
#1 Survey Anyplace
Need questionaries that return personal advice? Survey Anywhere is here for you. With the help of this tool, you can create surveys, questionaries, quizzes, and assessments. What they focus on is a piece of personal advice in the final step. It is implemented through email or in the form of a PDF report. This tool is very simple and easy to use so that everyone may deal with it without any tech background.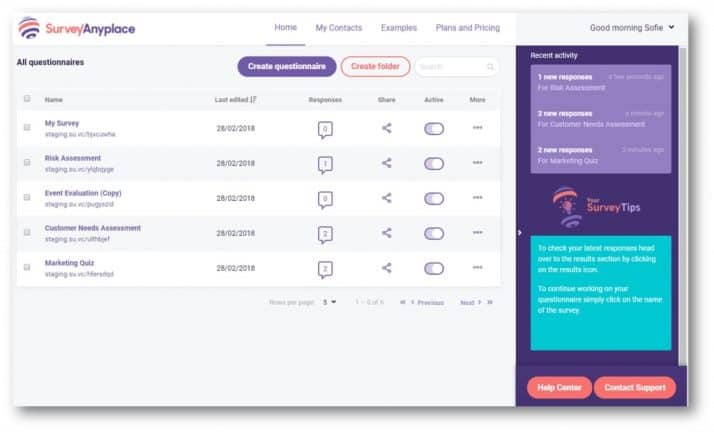 Survey Anywhere is a paid tool and starts with a monthly subscription fee of 39 USD. Of course, there is also a free trial you may start with.
#2 Uteach Tests
If you are a creator in the e-learning industry (regardless of your field of experience), you may rely on Uteach when organizing the process. This platform even offers websites with custom domain names with a monthly subscription. Here you get a lot of opportunities to effectively manage the teaching process and make use of automation tools to improve the quality and save time. One of the essential points they focus on is the power of test automation.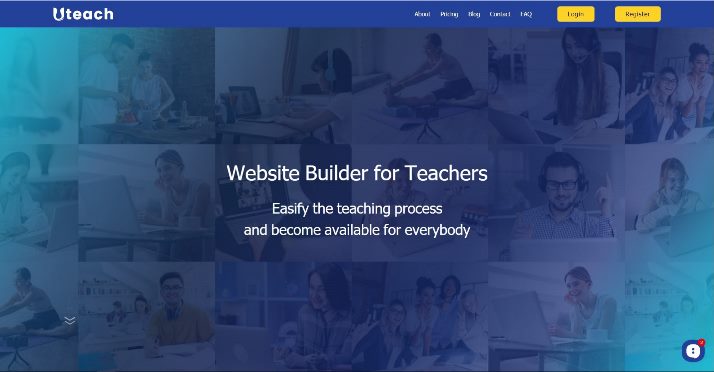 Through Uteach, you can create online quizzes with an opportunity for automated checking. Here the users get a choice of different formats of questions and answers. The questions may include text, images, and videos. As for the answers, they may be short, long, image, yes or no, multiple choice, dropdown, and so on. If you choose to include the short or long answer questions, your test cannot be automatically checked by the system because the right or wrong way learners respond may be different. While avoiding such questions, you may fully rely on the automation system and learners will immediately get their results. After completing the test they will get a report.
#3 HubSpot Forms
As for the above-mentioned tools, the HubSpot free form builder neither does require a tech background. Here you can create conversion-ready forms with ease using a form builder.
This platform offers to quickly create forms with the drag-and-drop form builder. The focus is on converting usual website visitors into leads with unlimited forms, fields, submissions, and custom forms that all connect to your contact database. This flexibility and customization make it easier to create quizzes with the help of the tool. Once someone fills out the form, they are automatically routed to HubSpot's free CRM. And, when they are in your CRM, you can set reminder tasks, call them, and send them one-to-one personal emails, letting you better manage and nurture relationships with the target market.
#4 Google Forms
Probably, this is the first quiz maker everyone starts with. Google Forms is simple, easy, and clear. Everything is to the point, there are not any confusing elements or even design patterns that may confuse the users. Google forms are created in order to help businesses and individuals collect information data whether it is small or big. It runs within G Suite which makes it possible to pull data straight into Google Sheets for analysis․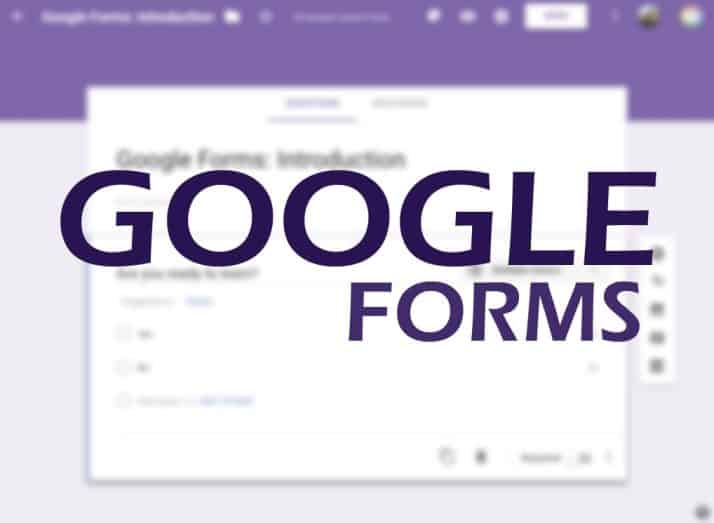 #5 Survey Monkey
At Survey Monkey they believe that this is a global survey software and here 20 million questions are answered every day. Here the users may choose business or personal plans, taking into consideration their needs. The pricing starts from 25 USD of a monthly fee in case of the annual subscription. The tool offers control over who can have access or edit the data, a notification system when new responses are available, unlimited surveys and questions, and so on.
#6 Outgrow
Want to boost your marketing with interactive content? Outgrow seems to be a good choice. With a 15 USD of monthly subscription fee (for the annual subscription), this tool helps to easily create interactive quizzes as well as calculation quizzes, contests quizzes, tests, recommendation quizzes, and chatbot-styled quizzes. Outgrow's highly intuitive drag-and-drop builder provides an opportunity for you to build templates from scratch or choose from more than 1000 examples.
#7 Test Portal
Probably, Test Portal may be the online exam builder you have been always looking for. Here it is possible to set up examination tests within a few simple steps and send them to the examinees. One of the greatest advantages of this tool is the "Honest Respondent" feature that assures the accuracy of the test and that it is fair for everybody. This feature makes it possible to track if the examinees use other tabs or leave the test page.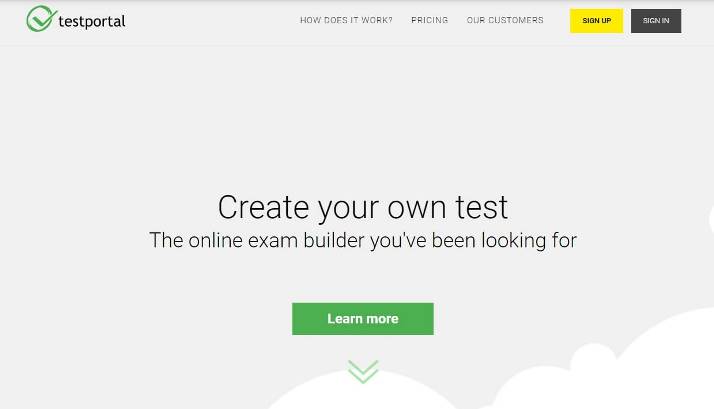 Test Portal offers paid services starting from a 19 USD fee per month. But there is also a free trial period to test the services for 30 days.
#8 Wufoo
This is an easy-to-use online form builder for every organization. Wufoo makes it more than simple and easy to create registration or application forms, surveys, contact or payment forms, and even more. Here you may build and customize online forms. The award-winning drag and drop quiz builder makes building forms smooth. The theme design is another advantage. Your form, your look! Choose one or design it the way you like.
Getting started is FREE here. Besides, different pricing plan options are offered and you may choose one depending on your needs. And there is also an always-free plan with some limitations.
#9 Brand Quiz

With Brand Quiz you can create a quiz, survey, or calculator within several minutes. It will help you capture leads, collect feedback, and engage your audience. Like the other tools, you do not need to have code knowledge. Everything is possible with an easy drag and drop test builder. Accordingly, it becomes easier to create interactive content:
Quizzes & Personality Tests
Interactive Numeric Calculators
A/B Tests & Growth Hacks
Surveys & Assessments
Lead Pages & Forms
Contests & Promotions
#10 Microsoft Forms
Another free quiz builder is the well-known Microsoft Forms. It helps to collect more data and make better decisions. Here you will create forms and collect the right feedback that will help to reach your goals. This tool will improve the reach increasing the opportunities to reach the target audience wherever they are.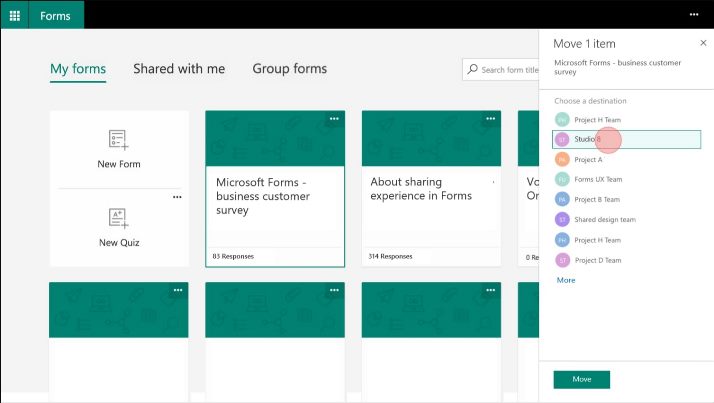 #11 Interact
Interact focuses on making quizzes to generate leads for your business. Thanks to this tool, it becomes easier to segment the target audience and drive traffic to your website. It is developed for businesses aiming to provide all the advanced features to create a personal lead generation quiz to grow the company.
To Sum Up
Of course, these are not the only quiz builders in the huge digital market. There are many more but you may need a personalized one with custom design and features. It will be specific for your brand and will include all the elements as well as functionality you prefer. What else may be better than having your dream design and desired style of quizzes. If you have a business platform you may generate such a custom version and integrate it into your existing website. In this way, you will get an advanced quiz builder tool that fits your brand image and engage more people with your brand style and elements. Let us know about your preferences and your custom quiz builder will be ready within a short time.
Article by: Vera Mirzoyan
Published on: August 18, 2021
Last updated on: December 24, 2021