Web Design Project Management
So, you're ready to design a new website for your business or redesign the old one, yeah? Beginning a new website design process can bring lots of enthusiasm but also a great deal of anxiety. Where do you start? And how do you manage the entire project in order to make sure it's finished successfully and on time?
When it comes to web design project management, you can't just sit back and hope for the best. Project management is a process that involves a detailed plan, as well as a set of proven methodologies. These methodologies will help you navigate both the small details and big issues and make sure your web design plan is successful.
Wondering whether you can manage your web design project successfully? Here are 4 tips that will help you accomplish just that.
Know Your Options
Before you start your web design project, it's worth knowing all your options. After all, you don't have to do everything yourself!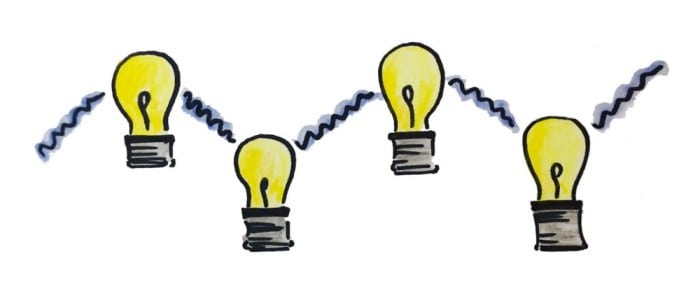 Hire professionals. If your budget allows it, you should consider hiring website design professionals (for instance, if you're designing an eCommerce site, it might be wise hiring a professional BigCommerce design company). Such companies offer in-house developers and designers who will create any custom features you might want and bring your company's vision to life while increasing visibility and revenue. When collaborating with experienced professionals, you don't have to worry about monitoring every step of the web design project and micromanaging team members - the company will assign a project manager to your project.
The project manager will communicate and work with the in-house website design and graphic design teams. They will also set up an execution schedule, determine the features, functions, and goals for each web design project, and allocate tasks to the team in order to ensure the project is done as efficiently as possible. In addition, the project manager will be included in the process of content development, discussions for SEO and relevant keywords, page flowchart design, and make sure you (the client) are familiar with how to use the website.
Use a good project management tool. If your budget is tight and doesn't allow for hiring a professional company, you should at least consider using project management software. The right project management tool will help you juggle all the different tasks, leaving you and your team free to get some real work done. It will also help you centralize your information from the start and ensure that all files, stages, tasks, and goals about your project can be found in a central location. It is recommended to use tools such SharePoint and Office 365 to improve team collaboration. Learn more about SharePoint Migration and Office 365 Email Migration Service.
Know Your Team Members
Any website design project consists of a team of developers and designers who will be included in every stage. Team members that are synchronized will be the most productive, so make sure you know enough about every single one of them, including their personalities, schedule, and workflow.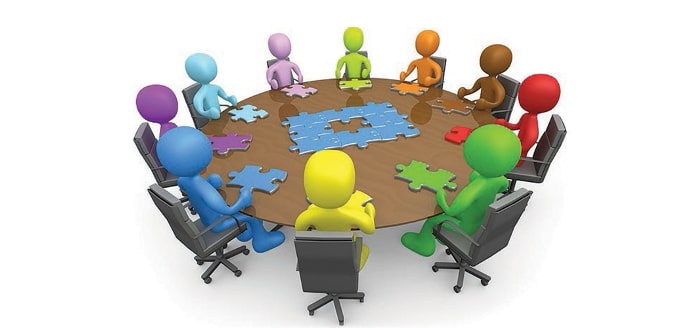 This will help you communicate more effectively with all your team members, organize, and plan everything that you will need from them, motivate them to do their best, and of course, enjoy collaborating on the project.
Create a Schedule
How can your team members follow a strict timeline if there's no schedule? Creating a schedule is time-consuming but all that detailed planning will help team members to see when each deliverable is due. In addition, you'll know exactly when to expect deliverables to be completed and give proper feedback.
Here's what your schedule should pay attention to:
Communication and collaboration among all team members to set up the goals and map out the website's functions and features. Discussing who your target audience is and how to attract them to your site.
Planning the menu, the main, and supporting pages that will constitute the website's navigation. The goal is to allow visitors to find what they're looking for quickly and easily.
Interface design. Creating the website's look based on your brand, objectives, and target audience.
SEO. While you're at the task of designing a website, why not incorporate the SEO best practices and improve your chances of getting discovered in search engines?
Programming the custom functions, features, and graphics into the CMS. Entering content (text, images, graphics, and videos) into the website pages.
A review of the content, including functions, forms, and grammar, to make sure the website is ready to go live.
Testing to check if all links work properly, that the website is functional and operational, and that it works properly across multiple screens, devices, and browsers.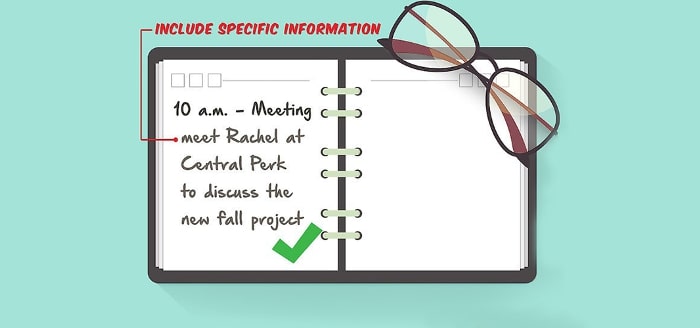 Balance Speed and Flexibility
Even though your role as a project manager is to provide structure, remember to be flexible. Bear in mind that you'll be on a tight schedule, so make sure to add some wiggle room where applicable. To help your team out, try to figure out which deliverables can be completed ahead of time. This will provide some extra space for tighter deliverables. Take the time to figure out which are your must-haves, align your scope of work, and to identify any unclear items as early in the web design project as possible.
Final Thoughts
Managing projects is a skill that can be learned. It might need some back and forth, especially in the beginning, but these 4 simple tips should help make the process much easier and make sure that your project delivery is always on time and on budget.
Be sure to prepare properly before embarking on your web development project management journey by writing down everything about the web design project before you start. And don't forget: you're in charge!
Article by: Guest Blogging Team
Published on: October 13, 2020
Last updated on: January 14, 2021