10 SEO Best Practices to Increase Your eCommerce Website Traffic
If you're a business owner who is looking to go online, it's important to know what SEO is. SEO stands for Search Engine Optimization. It's when you organically pop up on search engines like Google, Bing, and Yahoo when people search for certain things.
For example, some girl on her laptop is in dire need of graphic tank tops. Your shop happens to specialize in those things! Hopefully, in this story, when she does type in 'graphic tank tops', the girl finds your shop on the first page of the search results. The results of the search engine's findings are called the Search Engine Results Page.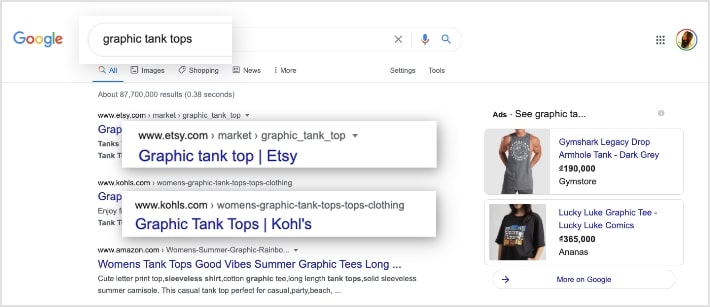 If we are to follow how Google does it, it usually comes in the form of the top ten websites that people always go to whenever they search for graphic tank tops. It's very important that you managed to land yourself on the first page of Google. The second page is okay but only 4.8% of searchers actually go to the second page. Once they see results on the second page, they are most likely to ignore the other pages.
Another thing you need to look out for ads on the first page. You can tell they are ads because they appear on the first few slots and will always be labeled with the word "Ad" beside the URL of the website. There's nothing wrong with paying for a spot on the first page but 43% of people usually ignore that and go for organic results.
Optimizing SEO to your advantage doesn't always need to be a hard thing. It's consistent work and tuning to what is currently trending online then applying it to your eCommerce. The following below are SEO best practices that can greatly help you and your business go to the next step. Have you been doing any of these tips? If not, then you better think about applying them to your eCommerce.

1. Research and pick the right keywords
This is the number one most important thing you need to look into. When you're setting up your eCommerce website, it's a good idea to pick keywords that will lead people back to you.
You can use the following tools to research for potential keywords for your eCommerce: Ahrefs, Google Trends, Keyword Generator, Keyword Sheeter, Answer the Public, Keyword Surfer, Google Search Console, Google Keyword Planner, and Keywordtool.io.

To use the scenario we provided above, the keywords we have been working with were "graphic tank tops". Using Ahrefs you can see the search volume (the number of searches per month) in the US is 1.2K and the global search volume is 1.3K. You can also see that the keyword density is also 1, which means it has super low competition and has a higher chance to top easily on the search results.
Your eCommerce doesn't only work with those, you probably have cargo shorts and Hawaiian shirts in your catalog. Ecommerce SEO usually boils down to "think like a customer".
2. Use keywords on to your page content
Aside from creating content that makes sense, it is important to insert your keywords within your content so Google will know what the content is all about. These are the areas that are recommended for you to put your keywords in: at the content title, at the very beginning of the first sentence of your article, and within your content.
Another SEO marketing trick is to look into long-tail keywords. Examples of those in our case are "where to buy breathable Hawaiian shirts" are "get cargo shorts with lots of pockets". Long-tail keywords may get you less traffic but they're usually the ones with higher conversion value.
3. Earn backlinks from referring domains
Backlinks usually happen when your eCommerce website is mentioned on someone else's. You can get backlinks through a variety of ways like when someone loves your Hawaiian shirts so much they create a review of it on their website. Somewhere in their review, usually at the beginning of the end, they mention your name and provide a link back to the product they love so much.

4. Analyze the competitors
What is the Tank Top, Hawaiian Shirt, and Cargo Short Emporium doing? Reading their reviews and how they do their product description is important. It's a good idea to research how they handle their returns and how good the customer service is. Finding their weaknesses and turning them into your strengths can lure some of their customers to you instead.
It's possible that they're not attentive to returns. You can also add bucket hats to your catalog.
5. Create unique and engaging content
So you have the right keywords and you used all the applicable long-tail keywords on your website. Current consumers love a good story, it doesn't have to be explicitly stated but adding a little taste of personality in how you present your product goes a long way.
If you have the budget for it, getting yourself a photographer with experience in product photography will go a long way. It's very professional to make sure you have high resolution, 360-degree views, and colorful photos of your product. They can make your "graphic tank top overlaid by a red Hawaiian shirt, paired with cargo shorts, and topped with a bucket hat" look like it belonged to Paris Fashion week.
However, if money is tight, Pinterest and Youtube will always have your back.
If you want to reverse search an image for your website or blog, then we would recommend you use the smallSEOtools image lookup tool.
Have your product images in white background and minimize file size. Make sure to optimize your photos and submit image sitemaps on Google Console.

Most people prefer seeing the product for what it is: Hawaiian shirts, cargo shorts, tank tops, and bucket hats. A neat trick photography trick that a lot of people do is the flat lay. This technique is to let the product lie on a colorful surface and take the photo from above. It's a technique that makes your product pop.
However, for a more professional look removing the image background and keeping it simple with white is popular too. If you cannot get a photographer, you can always take a photo of your product and use websites like these to remove any background objects.
7. Update your content regularly
Google SEO can pick up your eCommerce website more if it can detect the organic use of certain words. By constantly creating new content, you can pull in newcomers to your site by using keywords that search engines can pick up.
Another technique you can do is go back to old articles and comb-over which ones you can update. The information in them may be out of date, adding an addendum and rewriting certain parts can go a long way!

8. Link your pages internally
Google Bot is a bot that goes on a site and goes through the links of your eCommerce website. This bot checks out the relationship of the links between each other and if they cover the same subject matter. Your homepage usually has the most clicks because you will always eventually go back to it. If you make an announcement or have a blog post, linking them to the homepage of your eCommerce website is a good idea. Google SEO usually picks up on the number of clicks a site garners and deems it "important". This in turn pushes your site a little higher on Google's radar when it comes to searching for Hawaiian shirts, tank tops, cargo shorts, and bucket hats.

9. Fix broken links

One thing that turns off a casual browser from your site real quick are broken links. The old adage, the first impression lasts, applies here all too well. People don't like it when they click on a link hoping to get bulk buy Hawaiian shirts for their vacation only to find out your link leads to nowhere. This will most likely leave a bad taste in their mouth and whenever they see your name or URL anywhere else, they'll probably tell others how useless your website is.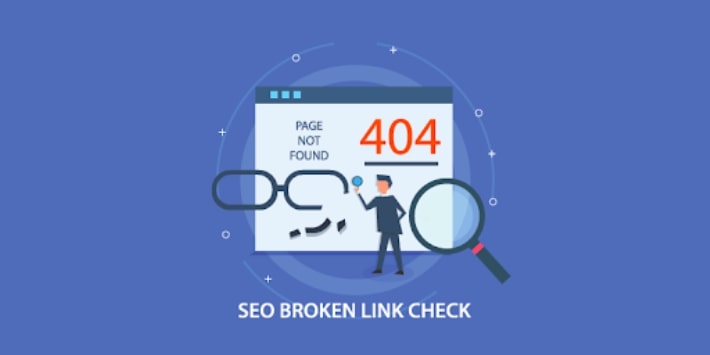 10. Ensure your eCommerce website loads fast

This goes hand in hand with fixing broken links. Customers are always in a hurry and if you fail to show them your ware, they're less likely interested in getting them. So try and keep your website friendly for different kinds of platforms and internet speeds!
Rest assured, with these weapons in your arsenal, you can now achieve more traffic for your online store. Growing traffic begins with choosing a strategy and suitable channel and getting started, as opposed to going for all of them at once.
Here are more takeaways for you...

Additional SEO Tips to Boost Your Google Search Visibility
1. Identify SEO & Content Strategies that You Need to Work On
There are countless SEO strategies that are guaranteed to work for your company. It can be confusing which tool, platform, or engagement channel you want to pursue. In order to quickly drive quality traffic into your site, you have to focus on a strategy that you think would suit your site best and work on that strategy until you get to your goals.

2. Take the Lead in Local Search

Local SEO is critical since it will somehow define how effective your strategies are if you are able to dominate the local search directories. You may do this by optimizing your listings and standardizing your data across relevant local search properties. You must ensure that all data about your company is updated and accurate, especially the NAP or name, address, and phone information.

3. Strengthen Your Social Media Engagement

Social media has taken to new heights over the years as a forerunner in enhancing customer engagement. Many customers are actually using this platform in discovering their options for anything, from products to services.
It is a must that you create a strong social media presence by interacting with the audience more on social media. Consider it as a powerful touchpoint where you do not only introduce yourself but also actually let the audience get to know your company better, straight from the source. This creates a deeper and more personal impact that really enhances the whole customer journey.

4. Value Reviews & Testimonials

Reviews and ratings matter a lot especially when you have a lot of competition. You must instill in your customers that you value what they can say about the company by encouraging them to leave a review or testimonials. Asking for a review is actually an engagement tactic since you are directly communicating with paying customers. This also gives you a direct insight into the customer's experience thus allowing you a chance to improve if there is a need to.

5. Offer Unique Content

A unique content excellently works for both small and large chain enterprises. With the flood of information from all available platforms, it will be refreshing to stay away from generic content and have one that is both engaging and interesting. By being unique, you will have a higher brand recall which would lead to higher rankings and more customers would patronize your company over the others.

6. Focus on Content Localization

It pays to know which one is your market and focus the content on it. The cues and context that you need to cultivate should be according to your market. This will ensure that you have a ready audience who are interested in your content. It is easier to persuade an audience if you know what they like and need to see.
7. Consider Going Mobile

According to Google Analytics, about two-thirds of all traffic is generated from either mobile or tablet devices. This should be enough to convince you about optimizing your content for mobile devices. This would ensure the same excellent customer experience that the audience would get whether using a computer or their smartphones.

8. Execute Schema "Products" Markup

Study how you can structure your data in order to build a context that will strengthen your search engine game. Implementing the Schema.org library will help you do this wherein you have to install the right plugins into your content management system. What it does is to ensure that the search engines have the right data that will lead your target customers towards your site.
Bear in mind, a great digital marketing method is about layering immediate and long-term approaches so they function perfectly. Once you've felt like you've gotten the hang of it, why not try giving it a shot? Experience is, as they say, the best teacher. However, with the information and knowledge that you have from this article, you have nothing to fear! Go ahead, "Duc In Altum", go into the deep!
Writer's Bio
Yen Pedrajas is a technology and eCommerce enthusiast who loves to review and
write informative content about the latest tech trends and marketing ideas.
Հեղինակ ՝ Guest Blogging Team
Հրապարակվել է ՝ Դեկտեմբեր 14, 2020
Թարմացվել է ՝ Հունիս 28, 2021