Web Design Elements To Woo Your Customers
Everyone likes interactive websites that provide a good user experience. Internet users want attractive, understandable, effective, informational sites that are easy to navigate. And who can blame them? Anything that makes our lives a little easier, even if it's just a question of web design, is always welcome.
Knowing what your customers want is a big part of what enables you to make them your Internet company's customers, to begin with. And web design, especially for an internet-based company, can not only attract repeat business, but it can also encourage more engagement with each visit, as well as drawing in new potential customers.
For every goal that you set, there's an answering strategy using web design.
Let's take a look at using excellently-crafted webdesign elements to consider while working on your web design strategy in order to attract your audience with informational sites or woo your customers into looking, buying, and returning again and again.
Appearances Aren't Everything — But They're Worth A Lot
One of the most immediately considered parts of web design is the overall appearance of the website. This makes sense, of course, since "appearance" is the first consideration for many. The look of your site is what jumps out at people, so if it's poorly designed from an aesthetic point of view, that will be the first strike against your web design — and if it's ugly enough, it could be the only strike that's needed.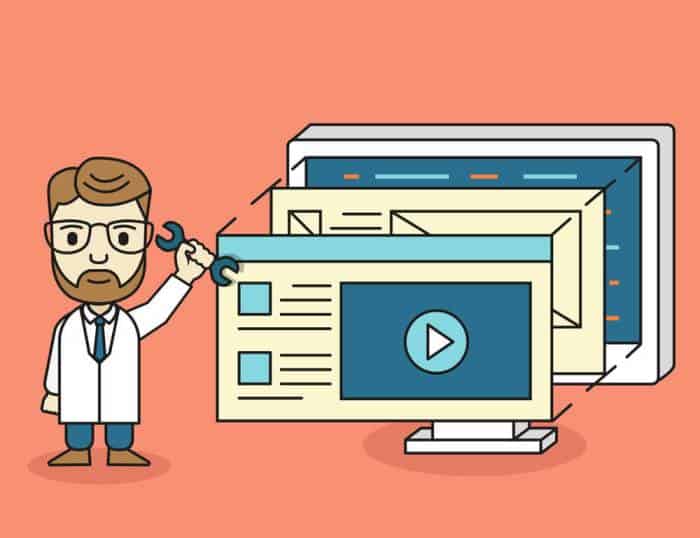 Of course, the aesthetics of your design will be perceived differently depending on the individual who visits it. It's impossible to design a site that every single person agrees is gorgeous. But that shouldn't stop you from trying to reach the highest percentage of aesthetic approval possible.
Here are a few simple rules of thumb for attractive web design.
First of all, web design strategies pretend to choose your visuals carefully. Graphics are absolutely vital, whether they're videos, infographics, product photos and illustrations, and more. So be picky about the images that you use on your site, and make sure they fit the tone and overall aesthetic, as well as being properly formatted and sized. And include your Internet company logo like one of these vital images; make sure that your potential customer is able to clearly identify whose site they are on. Use tags and alt text to make sure that your images are clearly understood.
Avoid cluttering up the page. This is important both from an aesthetic viewpoint and for overall user experience. Including important information and excluding unnecessary content, such as visuals that don't add anything to the overall value of the page, makes it easier for the user to identify what they need to know. (It also makes it easier to call attention to CTAs.) Generally speaking, from an aesthetic point of view, simple, clean, elegant sites are more in vogue and more likely to draw your potential customers to learn more.
Let the user experience dictate your stylistic choices, rather than personal preference. For instance, you may really love the look of a curlicue script, but if it's harder to read, jettison that option in favor of a more legible one, at least in the main body of your content.

Faster Loading Time, Lower Bounce Rates
Of course, the elements of web design are not just about aesthetics. As designer Micha Commeren said, "The function of design is letting design function."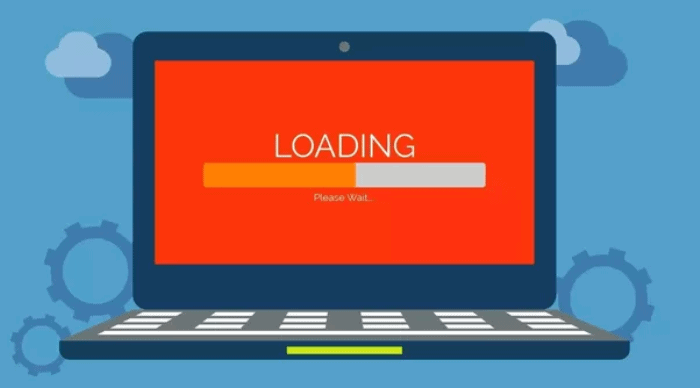 In other words, good design is proved by how well it works. And the better it works, the more appealing your site will be to your customers.
You can optimize your web design a few different ways:
Start at the beginning and choose a host that provides what you need, so you can handle your projected visitors without straining the site's function.
Enable compression for JavaScript, CSS, and HTML files over 150 bytes.
Optimize your coding by removing unnecessary characters and spaces.
Optimize the resolution and sizing of your images. Depending on the image, the function it serves, and your overall site layout, determine which size brings that sweet spot of high image quality and fast load time.
Use tools like Google's PageSpeed Insights to analyze how your site ranks in terms of faster loading time.
Overall, the faster your loading time is, the more likely it is that your visitors will remain, rather than bouncing out quickly. Quicker loading times cut down on customer frustration a considerable amount.
Loading times are also one of the factors that Google considers for search rankings. So if you can cut your loading time, your site will likely show up sooner in the rankings, which in turn also works to draw in more potential customers.
Reach More People with Responsive Design
Responsive design allows users to get an optimized experience regardless of what device they're using, whether it's a laptop, desktop, tablet, or smartphone.
Why is that important? Well, statistics indicate that not only did 80% of internet users access the web with their mobile device last year, but 40% of online transactions last year were actually made using a smartphone or tablet. And that number is expected to continue to grow.
---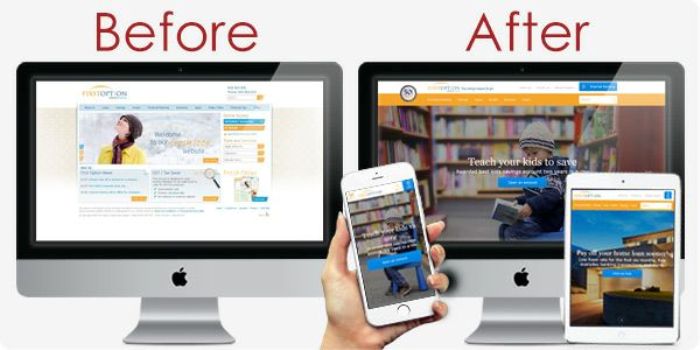 ---
This means that, as a business owner, responsive design is the way to make sure that your site is optimized for all of your customers, regardless of their device of choice.
Again, this is taking into account other factors that make your web design more user-friendly and attractive and incorporating design features that allow those same factors discussed above to impact everyone across the board. Faster load times, for instance, could be even more important to a mobile phone user than to a visitor who is using a laptop.
You may also be interested in checking out an article about landing page design where you may find some inspiration for you.
The Final Word
Good web design doesn't just happen. There are several different areas of design that demand attention, and for optimal web design, each of these areas should work together. When it's done right, though, it could be a huge boost for your company.
Overall, good web design is a hugely important factor in getting the interest and attention of your customers to begin with. And creating a user-friendly, easy to navigate, appealing to look at the site will further encourage the engagement and, in the end, the investment of every visitor.
Let AIST help you in creating the best to offer your customers
Phil Eisenberg
Phil Eisenberg's best skills include writing engaging articles,
developing content strategies and planning digital marketing
campaigns. He likes to play the guitar, and play with his dog
while brainstorming ideas
Article by: Guest Blogging Team
Published on: January 15, 2020
Last updated on: December 15, 2020