How to Develop a Winning Video Content Strategy
Video content has become a staple in today's marketing strategy, especially for online businesses. Thanks to its brief and quick explanation, more people prefer to consume this form of content on a daily basis. It's estimated that video content will account for 82% of internet traffic this year, making it one of the most produced content online.
With so many people accustomed to video content, it'd be easier to introduce a brand or product using this format. Moreover, it's been proven by many big brands, such as Nike, FILA, and Pepsi, that commercial videos are no longer boring. In contrast, incorporating advertorial videos allows these brands to reach out to a broader audience, which results in getting more exposure.
If you take a look at how massively social influencers are today on the social media and internet, have also specific reason to have a huge reach to the audience and this is due to the Graphic Software they use for increasing their Social Media reach and is done with the help of using different templates such as Instagram Post Template, Instagram Post Creator, Facebook Cover, etc. you know that they make content to build their persona, an identity. Once they gain the "title," they can start doing business much easier.
For example, Nike has been very vocal in using marketing videos as part of its campaign. Whether the company aims to introduce a new product or not, Nike often uses video content to strengthen its brand name.
You can quickly notice how the video marketing strategy, used by Nike, is so distinct from others. It always displays a story that leaves you in awe.
Why Should You Use Video Content for Your brand?
If you run a small business, you know how important a brand name is. With so many products available in the market, a brand name is what makes a company distinguishable from the others, and for some people, they may put more interest in the brand itself than the actual product.
Therefore, having a strong brand name is essential to help grow your business and sustain it for a long time.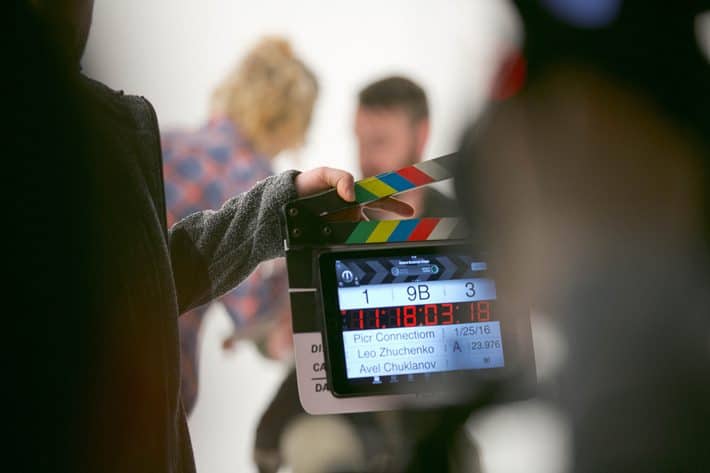 However, this is a struggle that small businesses often face. They need to work all the way up to get recognized and prioritized when customers are deciding on a product.
One of the tactical ways is to build a strong brand foundation upfront. You can start by making an impactful marketing campaign that leaves a good first impression on customers. When people can resonate well with your campaign, they will be more likely to remember your brand name much longer.
Creating a memorable marketing campaign is the key to capturing your target audience's attention. In this case, video content is a handy strategy to hook them from the get-go.
Six Ways to Make a Powerful Video Content Strategy
In order to entice your audience with video content, you should know how to craft an impactful video from the very beginning. More often than not, many marketers have failed in delivering a great video marketing campaign because they overlook the basic techniques.
Here are some tips to make a winning video content strategy for your business.
1. Understand your video goals
Every content is made for a purpose. Regardless of what types of content you make, you need to know why you make it in the first place. For example, if you're a content creator, you may want to produce content to gain followers, build engagement, or as simple as to entertain others.
If you take a look at how massively social influencers are today on the internet, you know that they make content to build their persona, an identity. Once they gain the "title," they can start doing business much easier.
So, if you're a small brand, understand what goal you're trying to pursue with video content. For example, if you want to make better sales numbers, you can make an explainer video. This video content is great for explaining complex information related to your product, allowing people to understand the message faster.
2. Find your target audience
Keep in mind that not every content works for everyone. Just like how movies do, most adults enjoy the thriller genre more than teenagers do. That's why knowing who your target audience is crucial for determining what types of video content you're going to make.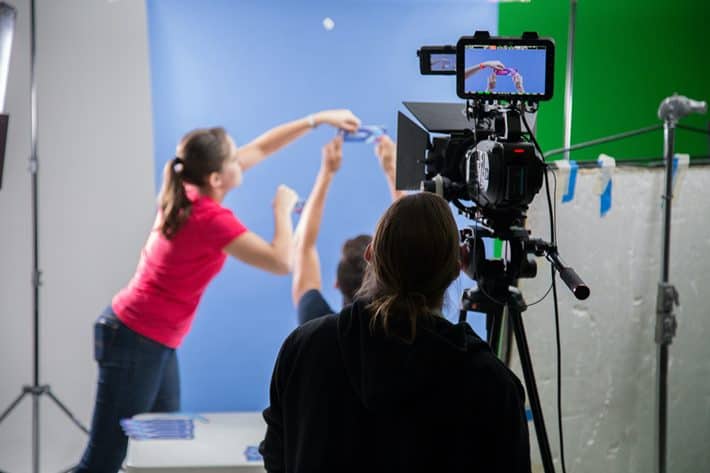 First, mapping out a buyer persona based on the video goals you have defined previously. You shouldn't approach people at the bottom of the marketing funnel the same way you do for those who are only aware of your brand.
That means you want the right audience who watches your video content to make a conversion. If some people don't intend to watch your marketing video, they will be less likely to move forward to enter the brand journey with you.
So, try answering these questions before making video content.
Who are your products for?
What goals are you trying to achieve with the video?
Where is your audience?
When you know the answers, you can make the right video content for the right audience. Moreover, you're also able to distribute to the right channel to leverage your content strategy.
3. Figure out your video messages
Let's get this straight. Your video content is pointless if it doesn't deliver a meaningful message to the audience. When you can't get a concrete result of the campaign, what are all the spent resources for?
Impactful video content has an underlying story that people can relate to. When they feel the connection with your video messages, it's a matter of time more people will recognize your brand name, especially if you do it consistently.
Nike is probably one of the most impactful brand names throughout business history. The company has a strong fanbase worldwide that often outsells its sports apparel equivalent. The thing about Nike is its commercial videos are so good that they don't look like a marketing pitch. Nike has shown that using a meaningful story can tap into the heart of its audience and reach out better.
So, if you want to replicate this strategy, focus on creating a story that resonates well with your target audience. Figure out what they need and how you can spin a narration that retells your audience's perspective into a thoughtful video.
4. Include social proof
Another struggle for small businesses is to get trust from the market. Since they just entered the industry, competing with existing brands can be a lot more challenging.
One of the methods to get the audience's attention is to provide proof that they can consider when making a purchase. This is where customer testimonials come in handy.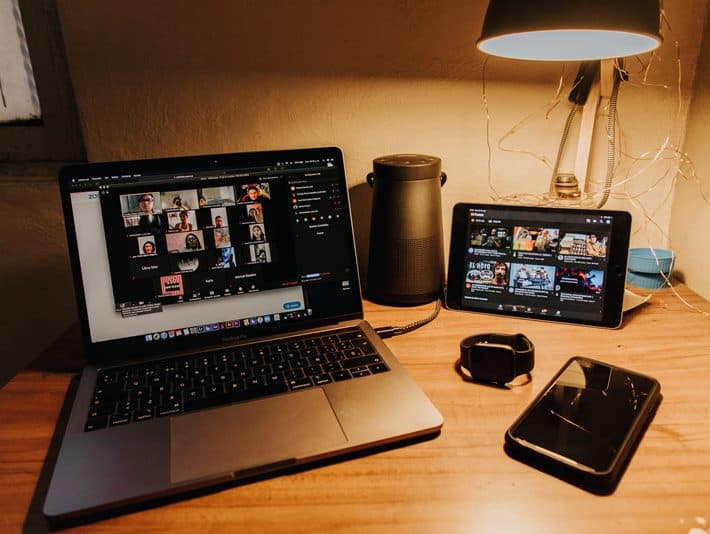 No matter what types of content you'll be making, such as images or videos, inserting customer testimonials can strengthen your brand value in the market. Customer reviews are essential for potential customers to take into account whether it's worth spending their money on you.
Testimonials work. They speak through customers' perspectives that the brand itself may fail to notice. So, when people see how others enjoy their experience with your brand, it leaves an impression that you are indeed a reputable brand.
While marketers usually use testimonial videos or video prospecting to nudge potential customers down to the bottom of the marketing funnel, the content is versatile to implement at different stages of your funnel. You can practically use social proof as part of your brand video introduction to leave a greater impression.
5. Choose your content channel
When planning for a video marketing strategy, you need to consider the medium to distribute your content. Understanding many different social platforms can help you reach out to the right audience and consider making the right content for them.
You should know that every video displays a different structure and message on each social media channel. Suppose you're trying to use Instagram as a distribution platform. You need to understand that the native audience on Instagram enjoys images more than video content unless it's formed shortly through Instagram Story and Reels.
Since Instagram is primarily designed for sharing beautiful images, you may want to consider producing stunning imagery instead. However, it speaks differently if you consider using YouTube to host your video. This platform is perfect for distributing social video content as the logarithm allows you to reach out to wider viewers. Some users even rely on a specific Instagram post template օr any editor․
Also, make sure to understand what the platform's native audience prefers to watch. For example, Facebook is popular for its motivational content. To tap on this market, you need to create similar content to hook its audience.
6. Use a clear call to action
A call to action is a prompt to guide your audience to follow your lead. The prompt may ask people to check out your brand page by clicking the link you provide on the video description. It may also include a phrase to sign up for your program and so on.
Basically, you want the call to action to generate leads and mine their data so you can reach out to them later on. If your phrase is hard to follow or, worse, too promotional in nature, most people will likely ignore the prompt without giving it a try.
That's why it's important to make your call to action as clear and concise as possible. This will hinder the possibility of losing potential leads from your video campaigns.
Choose a simple yet engaging call to action to entice your viewers to join your bandwagon. Don't be afraid to try something new as long as people can understand your prompt. An unlikely and intriguing call to action will help you get more leads and convert more customers.
Conclusion
A brand name is exceptionally important for every business. With a trusted name, people will no longer consider the price to hold their intention to buy. They have loved the brand name regardless of other aspects to think of.
To build an impactful brand name, you should start with small moves. Doing a meaningful marketing campaign can significantly help you raise awareness, leave a good impression, and connect with your audience.
Video content allows you to engage with potential customers much more effectively. By understanding how to make a great video content strategy, you can easily build a strong, cordial relationship with your audience.
Article by: Guest Blogging Team
Published on: July 14, 2021
Last updated on: February 08, 2022