Blogging for a Business - Advantages and Trends 
What started out as an online diary-style journal, blogging has since then come a long way. Blogging for a business refers to photography, writing, and other art forms which are self-published. Many companies use their blog page to write about their products, their experiences, tips that can help you, and much more.
Creating your own blog is easy and can be done for free, to get started check out this amazing tutorial on Surejob.in. A blog is your own personal space where you can informally connect with your consumers, for example, if you are a brand that's selling beauty products, you can use your blog to post makeup tutorials or tips to achieving better skin, etc. which you can then monetize to reach a wider audience using digital marketing tools and techniques.
Advantages of Blogging for a Business
There are many advantages to those who use blogs on their websites to grow their business, some of these advantages are
#1 Help Drive Traffic to Your Website
Have you ever thought of the ways in which you drive customers to your website? One way is when a customer simply types in your brand name and reaches your website. This traffic consists of customers who already know of your company and are most likely going to existing customers. Every time you write a blog, a page gets added to your website which means it's an opportunity for you to show up on search engines and then drive that traffic onto your website.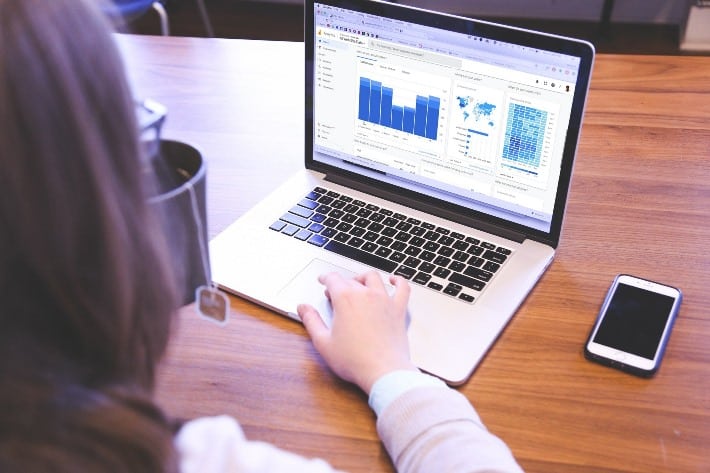 Every time you write a blog, you can also share it on your social media handles. Your blog serves as your repository of content. Strengthen your social reach with your blog content and drive new customers to your website.
#2 Create Your Own Community With Your Network of Customers Around Your Website and Business
These days customers aren't just looking for products, they're looking at brands that are willing to go above and beyond for their customers. Share your posts on social media, get them trending and reach a wider audience. Build your own community with your customers around your product, your company, provide insights, give them your perspective. For example - if you are a hotel in Pondicherry, then on your blog you can write about the various tourist destinations in Pondicherry, share pictures, list the things to do when you're in Pondicherry. The beauty of blogging is that it doesn't have to just be restricted to your product.
#3 Digital Marketing Tools
Digital marketing is more than just paid advertising for your products. To be able to rank on top of search engine platforms you need to be consistent and blogging is one way of achieving this. Whenever you write a blog post, use keywords that are trending. This will help you rank higher organically. When you use relevant high-ranking keywords what happens is you fall under the radar of search engines thus increasing your chances of being visible. Share your blogs on your social media handles and use trending hashtags and keywords. Getting ranked on search engines is more than just keywords; it's all about the on-page and off-page optimization.
#4 Blogs are a Great Way of Earning Your Customers Trust
Customers often trust the written word as opposed to what's said verbally and blogs can help generate trust towards your brand. Encourage discussions on your blog, share knowledge about your products, and provide necessary help or tutorials on how to use your product.
Even though there are other digital marketing and marketing tools that help in brand visibility, blogs will only help support your visibility.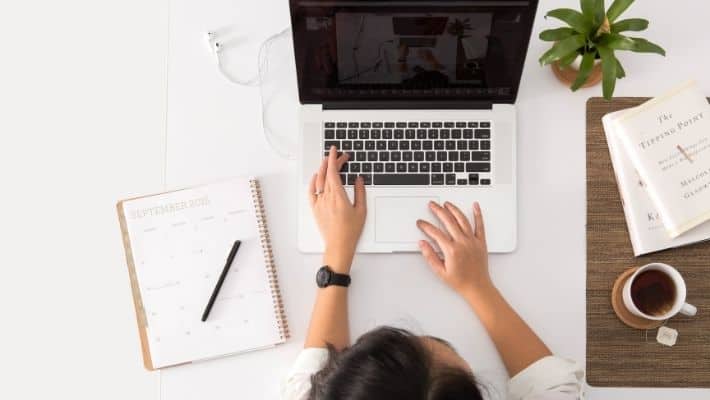 These are just some of the advantages of using blogs for your business.
What are the Latest Trends that can be Used while Blogging?
A blog is your unique space and while you must always add your own twist to your blogs, here are a few trends which you can incorporate into your blogs
#1 Visual Content
Have you ever read a blog that's only content without images? More often than not, when blogs are just text people will tend to switch to another platform. When writing a blog about a particular product, use appealing images or videos to further enhance the quality of your blog. Take into consideration that the image optimization is required for your blog speed. You can also post informational videos on your blog about the products, their's various uses, and benefits instead of just jotting it down on your blog. The beauty of using pictures is that your customers can go through your entire blog without having to read all of it. If you want your customers to engage in your products then use other social media handles and gain visibility.
#2 Use Affiliate Marketing
If you are an influencer and you want to gain more visibility through your blogs then affiliate marketing could be the right thing for you. Affiliate marketers are those who promote a product/service on their social media handles or blogs and get paid a commission every time sale is made using a unique link that's provided to them by the brand. If you are a brand then you can hire an influencer who can talk about your products on her social media handles and blogs. This is how affiliate marketing works.
#3 More Critical Readers
These days there is a lot of fake news that gets circulated around. Customers won't just simply trust your brand because you've said it so.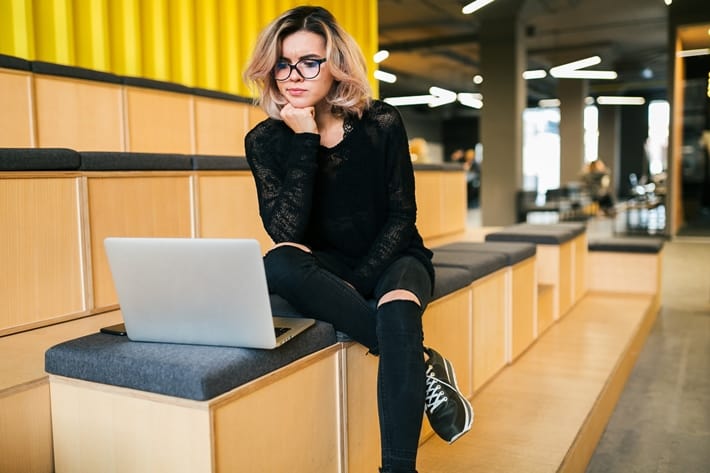 They want to be able to read up on it, review citations and make sure that what you're saying is genuine before investing in your product/services. The best way for you to retain old customers and simultaneously squire new ones is by not making any claims that you can't back up or making up false promises which can't be delivered. Customers hate a brand that's unreliable and will most likely switch to other brands if they think that you are inconsistent.
#4 Make Sure that Your Blogs are Mobile-friendly
Oftentimes what brands do unknowingly is that they make their websites and blogs user-friendly only when looked at through a PC. When you don't personalize your blogs or website to make it mobile-friendly, some of your text might get cut and it could look visually very unappealing. Most of us are always connected on our smartphones and thus making content that looks perfectly aligned and eye-pleasing through your mobile screen is important otherwise customers will just simply close your website and move on to the next one.
Are you ready to start your blog today? Share your needs and preferences. Gain your personal blog with attractive design, functionality, and usefulness.
In Conclusion
Blogs are an integral part of your business, incorporate them as a part of your website to help generate traffic which you can then convert into an effective sale. Due to the current ongoing pandemic, most businesses are operating only online and people are working from home which means the time for you to increase your online presence is now and blogs are perfect in helping you and your business achieve that.

Автор։ Guest Blogging Team
Опубликована։ Май 10, 2021
Последное обновление։ Август 10, 2021