The Best of A Website for Hotel Business
Do you own a hotel, motel, inn, or whatever physical location it is designed to accommodate guests? If you have a positive response, then I won't uncover a secret if I say, "A website is something required for your hotel business". However, having an ordinary website may not be enough for an in-demand business like yours.
In this article, you will get familiar with all the positive impact a website may have on your business, learn how to achieve these advantageous features, and how to use your website in a clear way so that it prompts you forward in the competition. To make a long story short, you'll learn how to get the best of a website for a hotel business. Therefore, first of all, let's find out:
Why your hotel business needs a website
Do you know what a 21st-century person is likely to do when traveling to a new place? They do a Google search to find the most appropriate types of hotels in the area. Currently, people tend to make hotel reservations in advance. So, how they should make their final decision on which hotel to choose.
The amazing websites for hotel businesses are what travelers look for. However, the presence of an interactive website isn't enough to convert interest in booking. Remember that people have plenty of choices when it comes to a place to stay. Your hotel website may be the turning point that prompts travelers to make the final decision.
Aiming at achieving this goal, you should consider a few points to make your site stand out among all the others. Let's together discover what these essential features are and how they benefit your business.
№1 Mobile-Friendly Design
The first and foremost advantage of the best hotel website design is to be responsive. Many of your potential guests are likely to look for a place to stay from their smartphone. It means that you should create your best hotel web design in a way that meets the expectations and needs of the users. Responsive design is a must-do feature of websites for hotel business because:
✔ It's critical for your user experience
✔ It's vital for your Google ranking
A responsive hotel website helps to accommodate potential guests who are looking for a last-minute room in an emergency. If the potential guests are looking up last-minute accommodation while on travel, they will hardly have a laptop. Surely, they'll look from a smartphone that should introduce a great experience.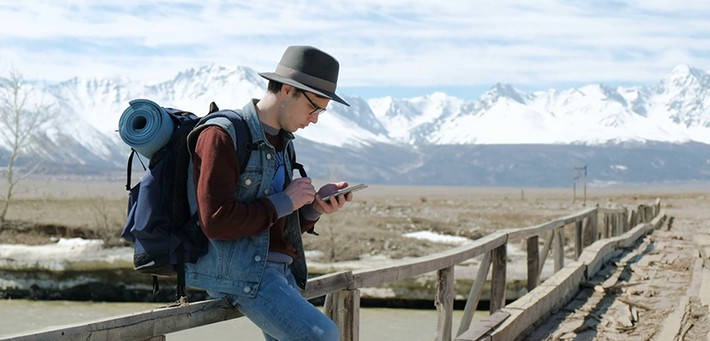 On the other hand, responsiveness is crucial for your website quality as well as Google ranking. Search engine bots consider this factor as well while classifying websites in the system. If your website is on, you rank higher. Ranking higher, your website is shown on search engines' results. The more users see your website, the higher becomes the possibility of having more clients.
Do you want to look great and provide an excellent user experience regardless of the technological devices used?
№2 Brand Image
Amazing websites have much to tell their visitors. If you have a hotel, then you own a business that should introduce its image and develop brand awareness. It may be presented with the help of visuals and also text content. You are highly recommended to introduce a logo, color scheme, tonal contrast, a unique language style. Including vibrant visuals that best represent your advantages is preferable. People are more likely to get your message through photos rather than reading texts. You had better show an image of a room rather than write a few sentences about how comfortable your hotel management services are.
№3 Room Reservation System
Making hotel reservations directly from your own website is one of the advantages that may be useful to your clients. People expect convenience from their online experience. Currently, we prefer a single-click action rather than making an effort and spending time and energy. Guest reservations are one of the greatest concerns for hotel businesses.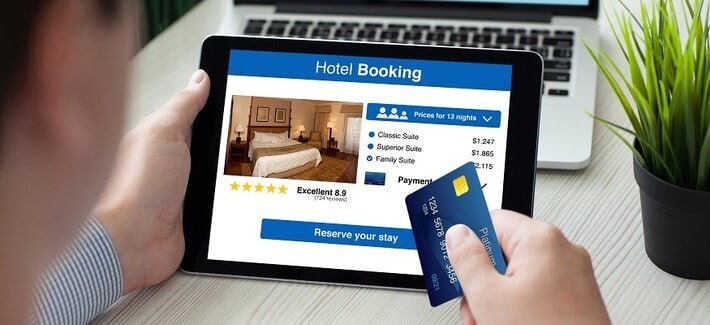 Your potential clients may be disappointed with your service even if you cooperate with the best booking agency. Do you guess the reason? Let me explain. Visitors are tired of waiting and making an effort. They get disappointed even when the room booking button takes to another website. People prefer central reservation systems right on the site. And all that your website may offer is a booking engine. It will minimize the users' efforts and give them an opportunity to book rooms with a single click.
On the other hand, there is another disadvantage of selling hotel reservations on different platforms. Imagine, your potential guest clicks and enter booking.com where they see a variety of hotel rooms at the same location. You may lose your competition. However, if you sell hotel reservations on your own platform, you'll increase the number of loyal customers.
№5 Communication Channel
Once you attract your visitors with your brand and trustworthy content, they will like to contact you. Make it easy for guests to get in touch with you. Although you provide all the information and your guests have a chance to reserve rooms directly from your website, they may still have some concerns or need to ask for a piece of advice. So, you should be available.
Include a contact form on your website, or ask someone at your front desk to staff an online chat on your platform. Social media integration is also an alternative. However, if you offer a form right on your site, you increase the possibility of having a new client.
№4 Sale Funnel
When used properly, a hotel website can be a serious source of sales. It is similar to shop windows where your potential clients shape their opinion with a glance, without even setting foot inside. So you should do everything possible to attract their attention with reliable and realistic content. Immediately attract the visitors with your landing page design.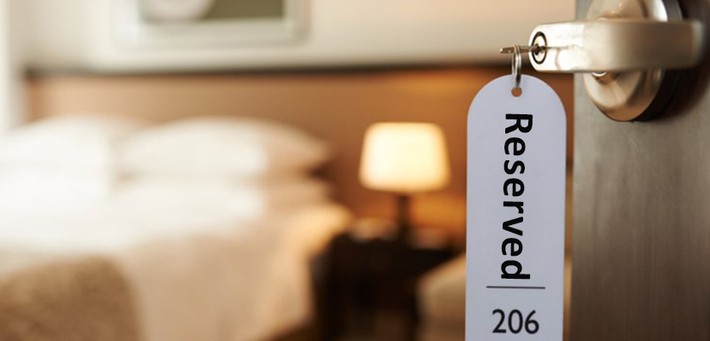 Make sure you accurately organize the hotel data management system, so that no critical information is missed out. You should include a detailed explanation of your services, rooms, conditions, restaurant (if there is one). The hotel location is also one of the most important must-be points.
A fintech solution, in its turn, will make it possible to promote sales.
It's highly recommended to include a photo gallery as well, where the visitors may find photos of your hotel rooms and accommodation. Sometimes the visual impact attracts potential clients to choose the atmosphere. As a result, their interest is converted into booking a room, and you carry out a sale.
To Sum Up
Hotel websites are considered to be the number one online channel for any hotel. Arouse the interest of your potential guests with your website, and they will be one step closer to booking.
Need the advice to create a hotel website that will be a great source of income?
Автор։ Vera Mirzoyan
Опубликована։ Октябрь 14, 2019
Последное обновление։ Июль 27, 2021