What the Future Promotional Efforts Will Likely Be
One of the key aspects of any given business is marketing. Besides helping you showcase your products or services, it also helps you promote your business and survive in highly competitive markets. And as markets constantly witness a change in trends, promotional strategies also need to change.
So, in case you want to stay on top of your game, you always need to keep one eye on the future. In this article, we're trying to anticipate what the future promotional efforts will likely be and discuss 6 emerging marketing trends.
So, the Future Promotional Efforts will Likely Be:
1. Personalized Data-Driven Marketing
According to the statistics at Statista, there will be 4.3 billion global email users by 2023, making it one of the most popular means of communication in the world. It is expected that having such a widespread user base, marketers will try to take advantage of it, choosing to send their messages straight into the inboxes of their targeted audience.
Future email marketing campaigns should aim for more personalization since most users think that promotional emails count as spam. Messages that are easily accessible on mobile devices and work more like a website will become very important.
Big data enables brands to understand their customers, learn who their customers are, and what they like. This will help them to better target their customers and effectively communicate with them.
A good example of this is a company like ESL Authority which relies on user interactions on their website to trigger automation. This ensures subscribers see relevant and timely messages and not just mass broadcasts.
In addition, email automation tools make the job even easier by allowing you to send email marketing campaigns to thousands of email addresses, schedule mass emails to be sent later, mail merge with data from Google Sheets, personalize mass emails based on name, email address, etc.
This doesn't mean that spam will magically disappear from our inboxes, but brands that stop sending uniform messages and begin targeting customers in a more meaningful way will stay competitive.
2. The Focus is Still on Video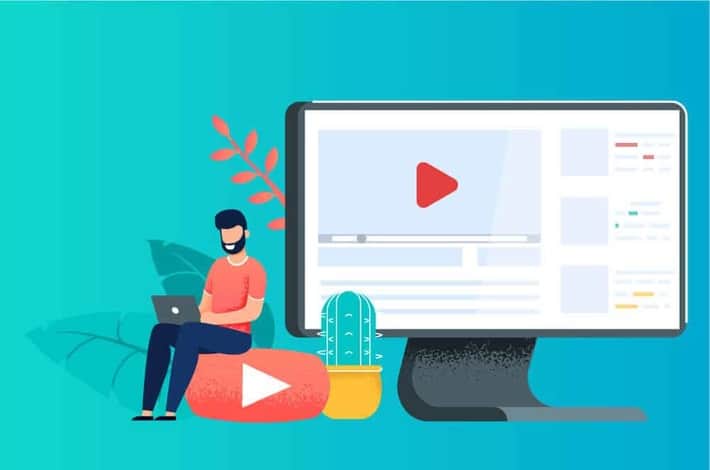 Video is one of the most popular promotional trends today and will likely remain so for the next five to ten years. Here are some figures that demonstrate how important it is to incorporate video into your promotional strategy:
Marketing professionals who use video grow, revenue by nearly 50% faster than those who don't.
Almost 65% of consumers decide to make a purchase after watching a branded social video.
More than 50% of marketers cite video as a type of content with the best return on investment.
When it comes to video, think beyond YouTube. There's a number of interesting ways to increase engagement with your video strategy. For instance, you can start a live broadcast on Facebook or post an Instagram Story.
3. Engage with Interactive Content
Conventional written content is shifting toward more dynamic content that offers an immersive experience, such as 360-degree videos, quizzes, embedded calculators, and augmented reality ads. Interactive content is more memorable, more engaging, and more likely to generate the desired results for your business.
If you're still hesitant about making interactive content part of your promotional efforts, consider that more than 90% of consumers are searching for interactive content. Moreover, nearly 90% of marketers say that interactive content helps them stand out from the crowd.
People like interactive content because it's original and fresh, but also because it makes them feel closer to a brand and more involved in the purchasing process. And the best news for you? Not all companies use interactive content, which means that brands that do are more likely to set themselves apart from the competition.
4. The Impact of Virtual Reality
For marketers striving to offer more personalized and engaging experiences, VR seems to be the perfect solution.
Virtual reality allows brands to connect with customers at a highly emotional level, which is almost impossible with traditional media. This way, it brings the brand closer to the customers and boosts brand loyalty.
The VR market continues to grow exponentially, and experts expect it to reach over $53 billion by 2025, becoming a standard marketing practice.
5. Voice Marketing Is on the Rise
The increasing use of voice assistants has opened multiple opportunities for business owners and marketers. In fact, researchers estimate that voice ad expenditure could reach $19 billion by 2022.
Because voice-enabled technology allows for contextual interactions with users, it can help marketers to take personalization to a whole new level. And even though it is still in an early stage, voice marketing offers target to reach, engagement opportunities, and interactivity potential, so it comes as no surprise that marketing experts are placing their bets on it.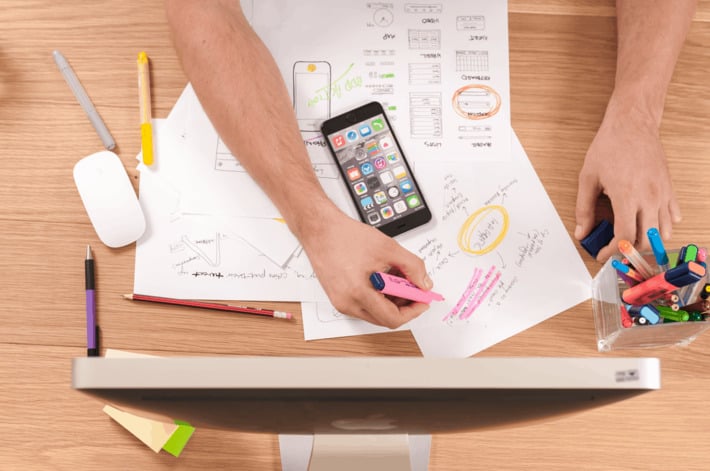 6. Artificial Intelligence Stays on Top
Machine learning and artificial intelligence have been near the top of marketing trend lists for a while now and for a good reason. They offer a plethora of benefits ranging from minimizing churn and enhancing customer experience to optimizing pricing strategy and enabling more accurate analytics. According to stats, in 2018, about 75% of organizations using machine learning and AI were able to boost customer satisfaction by about 10%!
Chatbots are considered to be one of the most important AI-powered tools when it comes to customer relationship management due to the fact that they are able to understand customer requests and offer personalized responses. In fact, more than half of all customer queries can be managed by chatbots, and by 2024, the AI market will reach over $2 billion on a global level.
Final Thoughts
These are merely some of the marketing trends that experts see happening over the next few years. Surely, there are some other strategies as well. However, these 6 ideas should be enough to prepare an outline for your future promotional efforts.

Автор։ Guest Blogging Team
Опубликована։ Сентябрь 01, 2020
Последное обновление։ Октябрь 28, 2021